Kindergarten Subjects & Curriculum for Homeschoolers
Parents often find that homeschooling kindergarten is a delicate balancing act. You're excited (and maybe a little nervous) to start teaching your child. You want to make sure that you're covering all the necessary subjects well. What subjects do you actually need to teach in kindergarten? What curriculum should you use to teach these kindergarten subjects?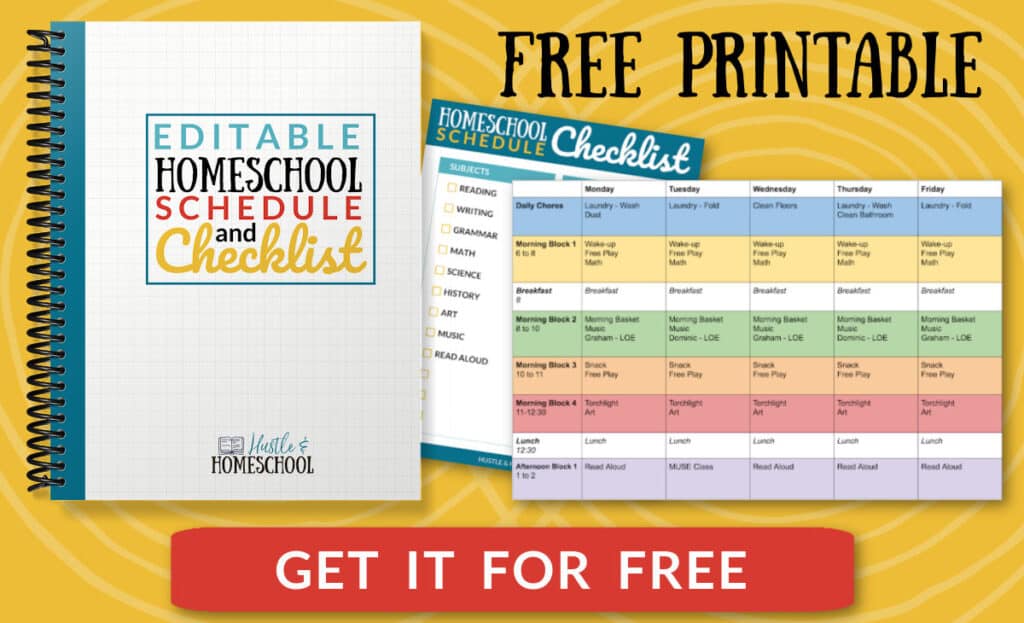 This post contains affiliate links. If you make a purchase after clicking a link, I will earn a commission. Disclosure policy
Balancing Play & Academics in Kindergarten
There are many thoughts out there on what is appropriate and necessary subjects to teach 5 and 6 year olds.
Some families don't do any formal learning yet. They just play.
We chose to take an eclectic and academic approach starting in kindergarten. We use both play based learning and academic work. It has worked out really well and feels like just the right balance for us.
This marrying of the two philosophies will create a well rounded and developmentally appropriate homeschool for your family. Remember to integrate learning into play and life. We don't want to recreate school at home instead we want to create an academically rich environment where kids are free to learn with parental guidance.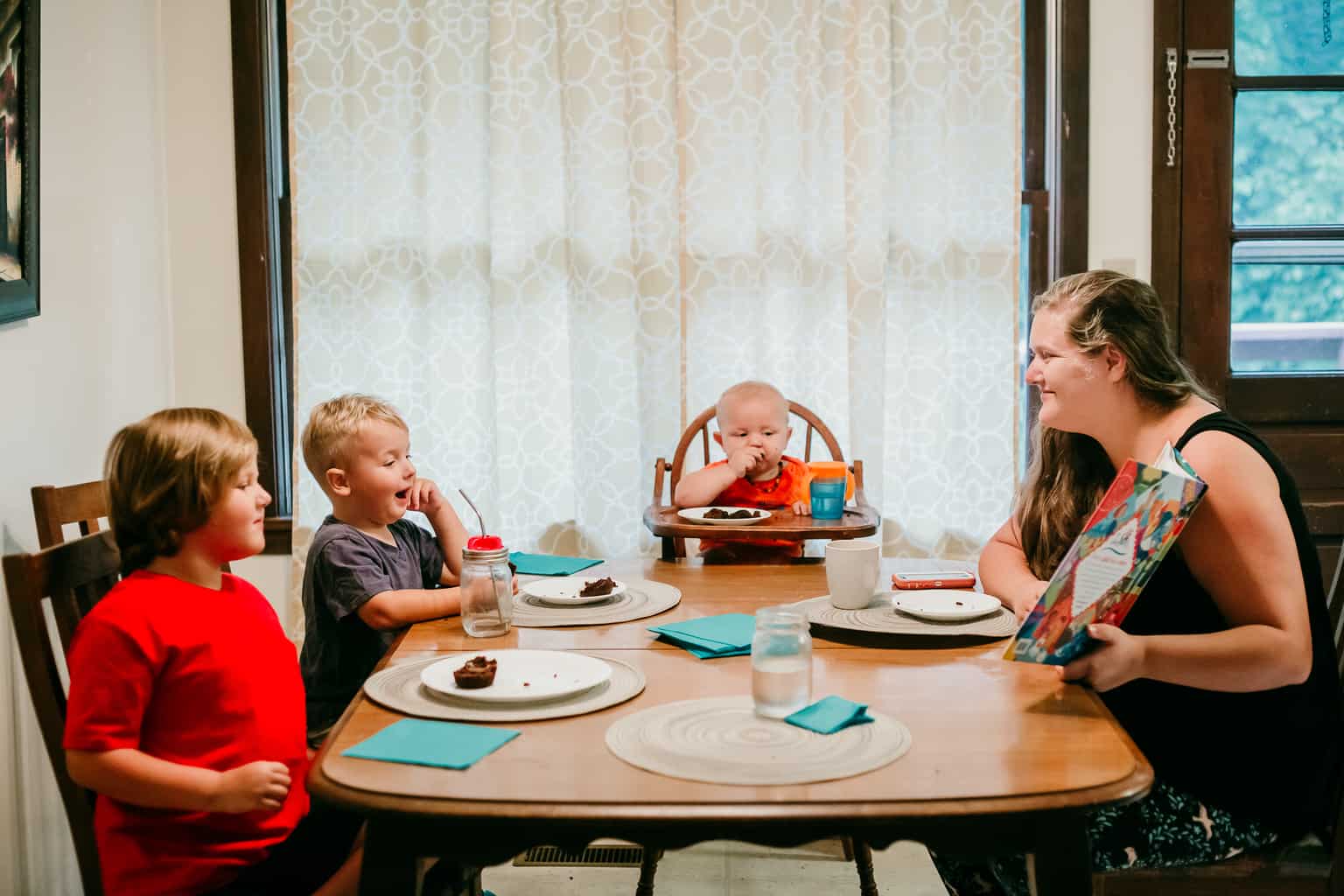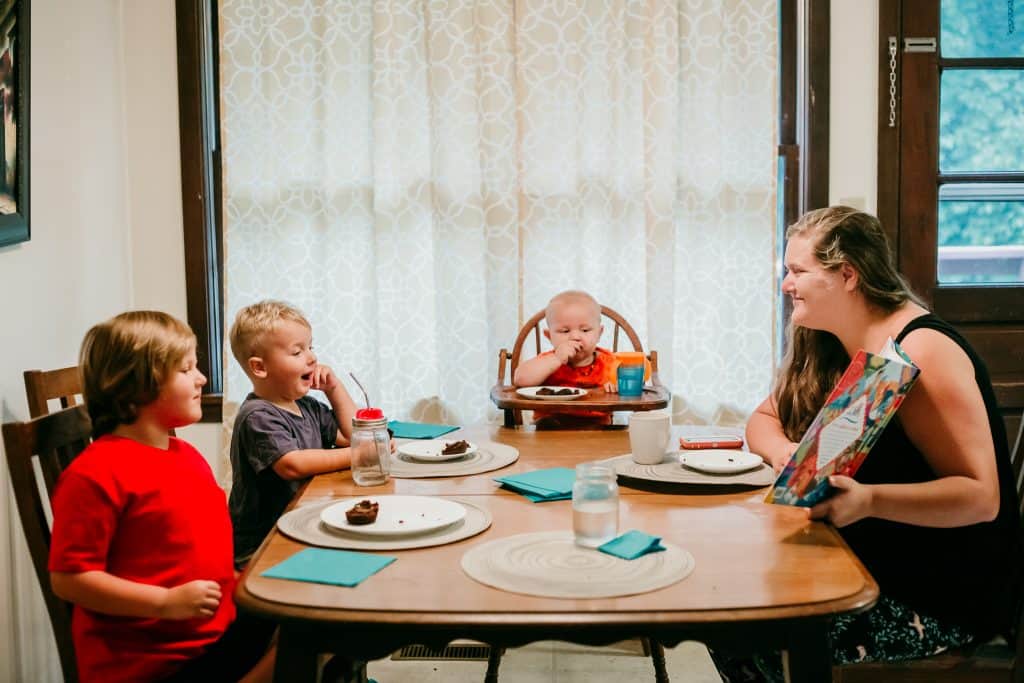 Subjects to Teach in Kindergarten
Let's dive in to find out what subjects are important to teach in Kindergarten. I'll also include recommendations for the curriculum that we use.
Core Subjects for Kindergarten:
Language Arts
Math
Science
Social Studies
Character Building
Art
Music
Practical Life
PE
Here are the kindergarten subjects and the kindergarten curriculum we use to make the kindergarten year work well for our family!
---
Kindergarten Language Arts Curriculum
For kindergarten, language arts encompasses phonics instruction, reading, spelling, and handwriting.
Most kindergarteners will be ready for a full language arts curriculum, but some won't be and that's ok. If you get started and it's too frustrating or it just doesn't seem to be clicking, step away and come back in a couple months.
You also need to read lots of quality picture books and chapter books to your child.
Let kids play with play dough or kinetic sand to build hand muscles. Do activities that challenge their fine motor skills. This is very important for kids having the ability to master handwriting.
All of these things will build skills and readiness for learning to read and write.
It is important to recognize that most kids will not magically learn to read by themselves or simply be being exposed to books. Kids need formal phonics instruction to become good readers.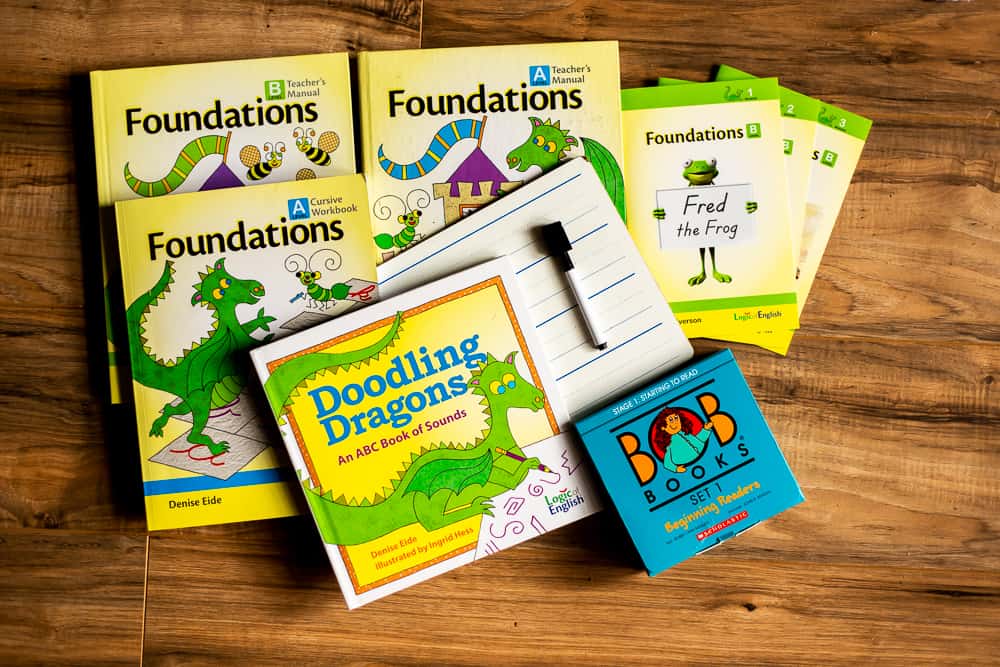 We use Logic of English Foundations A and B in Kindergarten which includes phonics, reading, spelling, and handwriting!
I also recommend using leveled readers once you finish Foundations A to keep kids motivated and build up reading fluency. These leveled readers are great to do alongside Foundations B.
I've used Logic of English Foundations with two of my kids so far, and we love this curriculum. This is one curriculum that I think is most important to get and focus on in Kindergarten.
---
Kindergarten Math Curriculum
In kindergarten, math instruction is often recognizing patterns, building number sense, and counting, plus some simple addition and subtraction. Most kids pick up these concepts naturally, and kindergarten math programs are often too easy and not needed.
Playing games is one of the best ways to build math skills.
Games that Build Math Skills:
You can gain all the kindergarten math skills you need through everyday life. This is what I did with my first kids, but with my second we are using this curriculum:
If your child is really excited about math and numbers, you can also do a math curriculum. I highly recommend Right Start Math. It's an excellent program that is hands-on and builds a great foundation for learning higher math concepts later too.
Related: 10 Best Board Games for Kindergarteners
---
Kindergarten Science Curriculum
You can approach science in a more simple way with unit studies or a full curriculum. We actually combine 2 robust secular science curriculum.
I did a lot of research when choosing our science curriculum. We really wanted to ensure that it would give our kids a firm foundation in understanding scientific principles, have a hands-on component, and be enjoyable.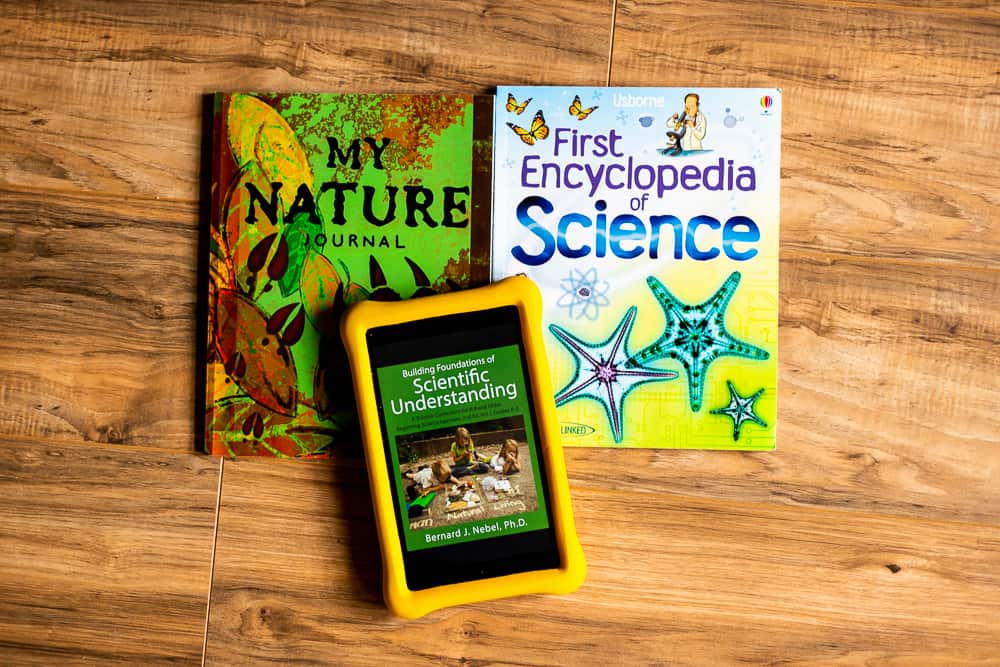 The search led us to Building Foundations of Scientific Understanding. The first volume is intended for grades K through 2. There is also a useful Early Elementary Science Education companion guide that breaks it down into lesson plans and provides a schedule for the lessons.
The second science curriculum we use in Kindergarten is REAL Science Odyssey Life. This is a great science curriculum for Kindergarten because it incorporates so many things that kids are naturally interested in at this age.
You certainly don't NEED 2 science curriculum. My kids love science, so that's why we use 2. REAL Science Odyssey is more open and go, so it's easier to use. BFSU takes more time for the parent to set up.
---
Kindergarten Social Studies or History Curriculum
Kindergarten social studies often covers topics such as: culture, diversity, local community, basic economic concepts, geography, governance, civics, and basic history.
This can seem like a lot to cover. How do you explain these things to 5 and 6 year olds in a way that they can understand and connect with them?
We decided to use a literature based curriculum to cover these topics. Two of the most popular secular literature based curriculums are Torchlight and Build Your Library. They offer a slightly different approach, but cover most of the same things each year.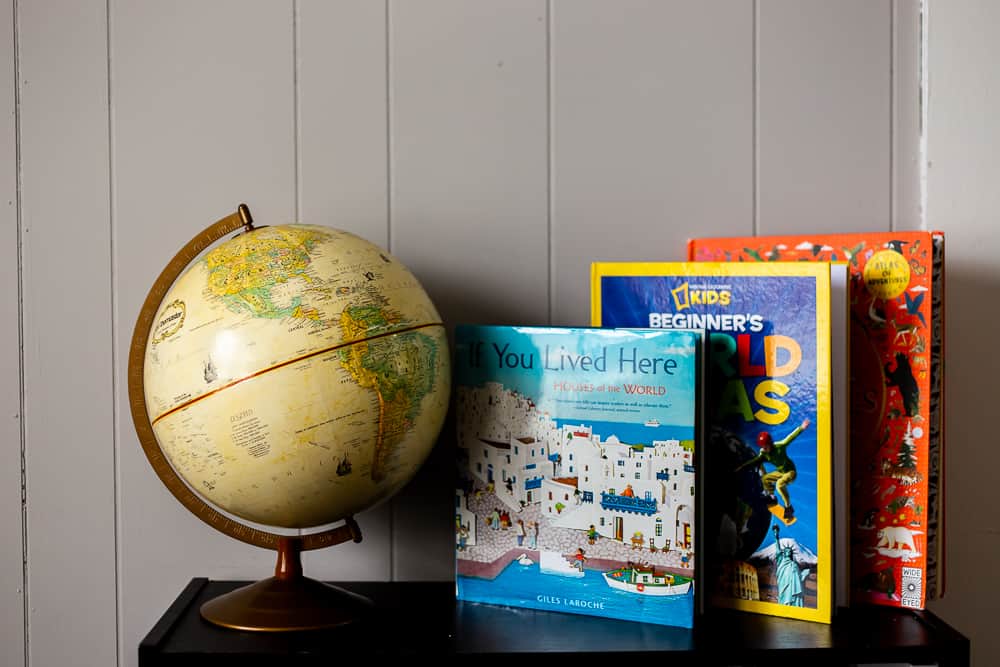 We used Build Your Library as our main curriculum and supplemented it with additional books and resources from Torchlight. It has taken us on a journey around the world that has been fun and we have covered all of the topics above, plus many more! I highly recommend taking this approach to social studies!
Both Torchlight and Build Your Library also include light science activities, cooking, arts and crafts, and poetry.
See my full list of Secular History Curriculum here.
---
Kindergarten Character Building Curriculum
Character building and emotional intelligence are both very important during these formative years. During Kindergarten you can talk specifically about character traits, do thought experiments and help your child become mindful.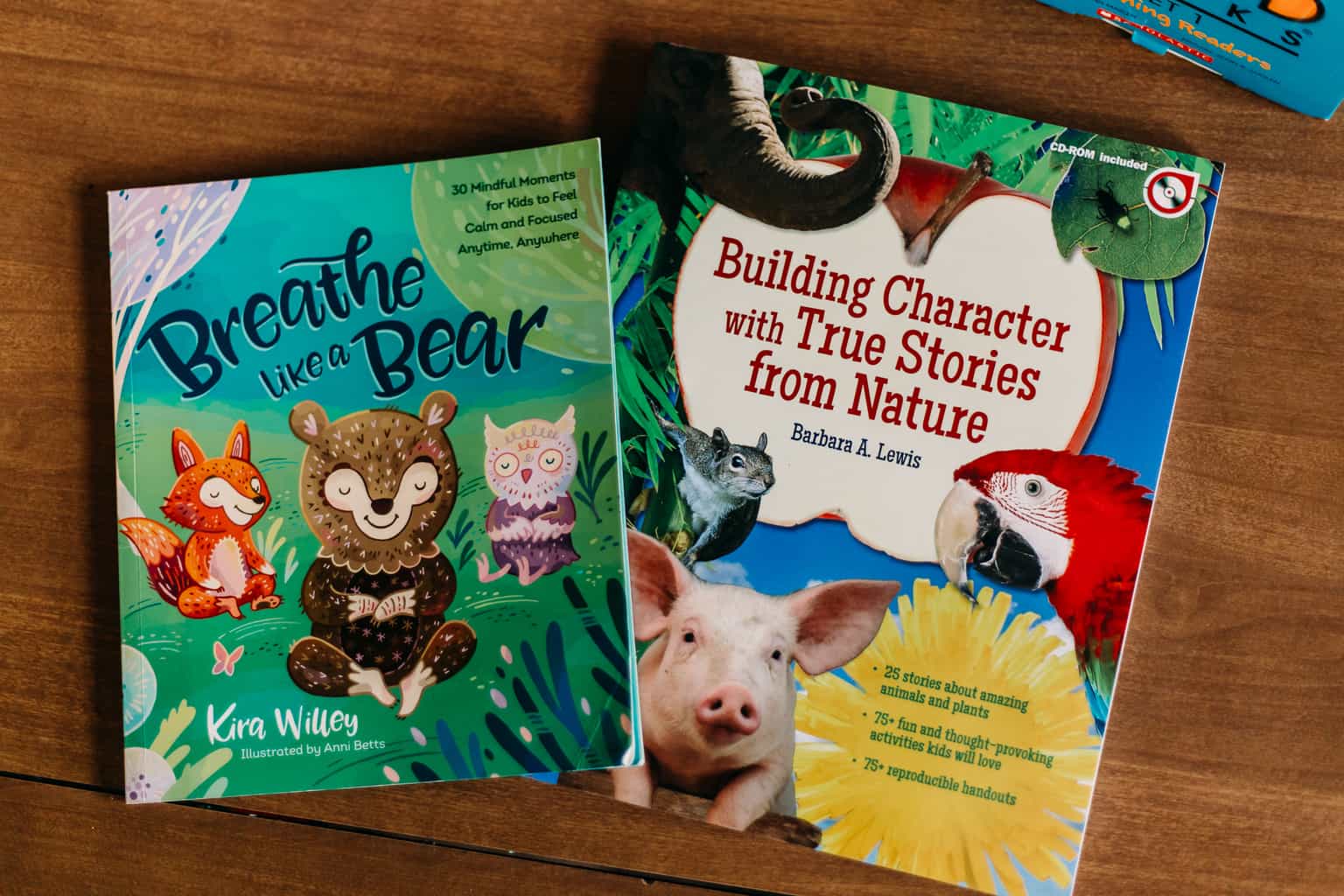 The best way to do this is through reading books and talking about them. Mali and Keela is an excellent book that specifically focuses on this. We also use Building Character with True Stories from Nature.
Related: Secular Morning Basket Time
---
Kindergarten Art Curriculum
Most kids love doing arts and crafts, and they are an important part of childhood! You don't need a structured curriculum for this. Let kids experiment, find fun projects on Pinterest, and incorporate the seasons into your projects.
We use the Drawing with Children curriculum and I really like the approach. I think it's great if you want something with more guidance on how to draw realistically.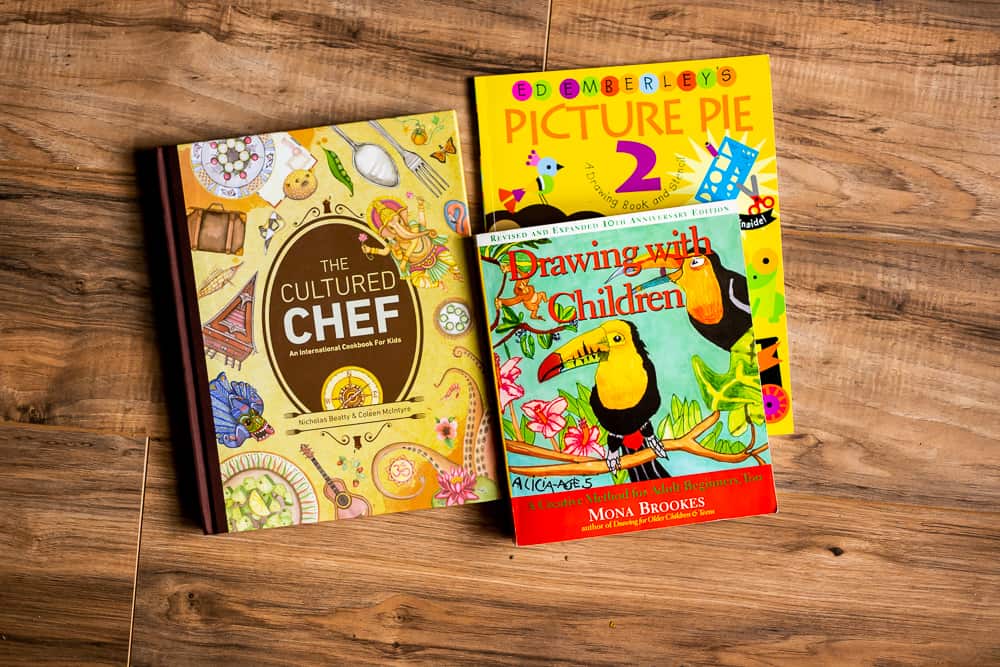 ---
Kindergarten Music Curriculum
I know my kids LOVE music and I suspect that most kids do. You can definitely just listen to music and sing songs with your kids. You don't need a curriculum to follow at this age. Get a set of hand instruments and just have fun!
If you're interested in some guidance or one of your kids wants to learn an instrument then there are some great options available!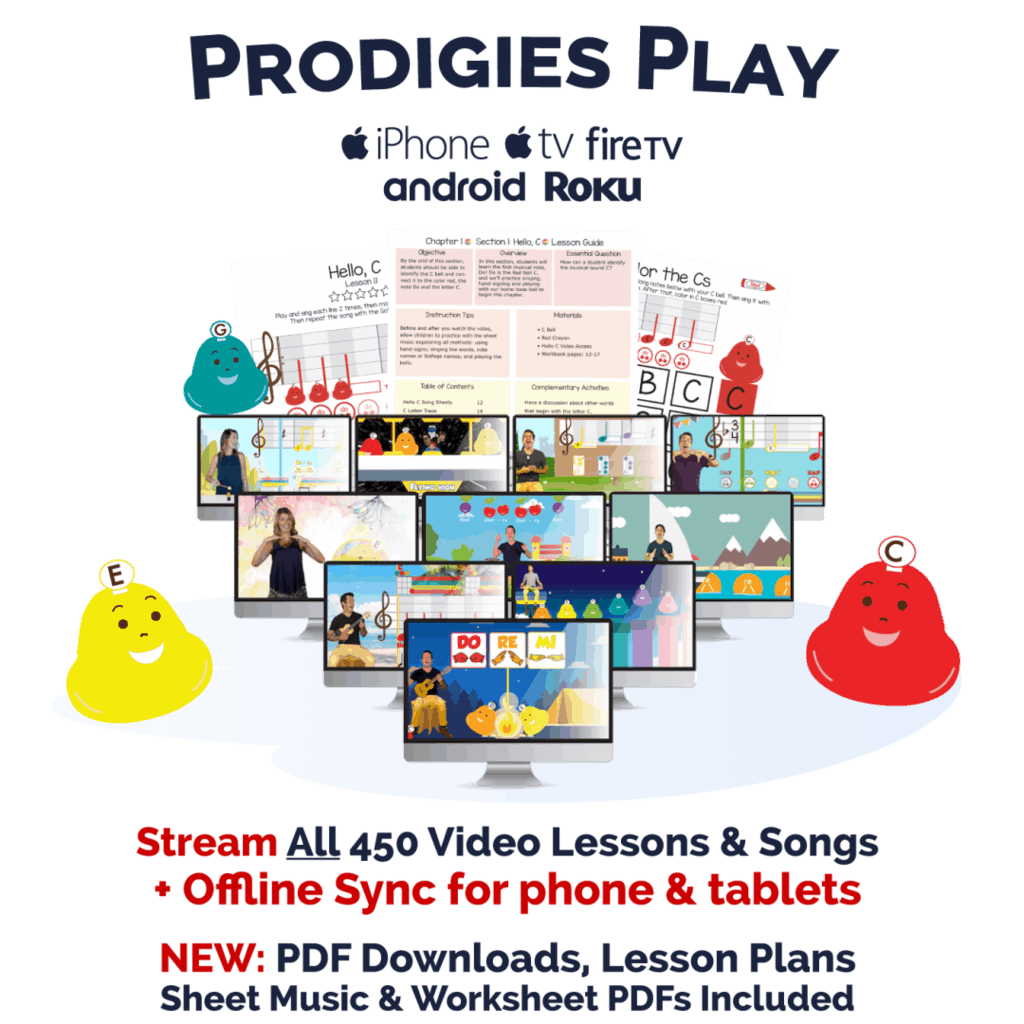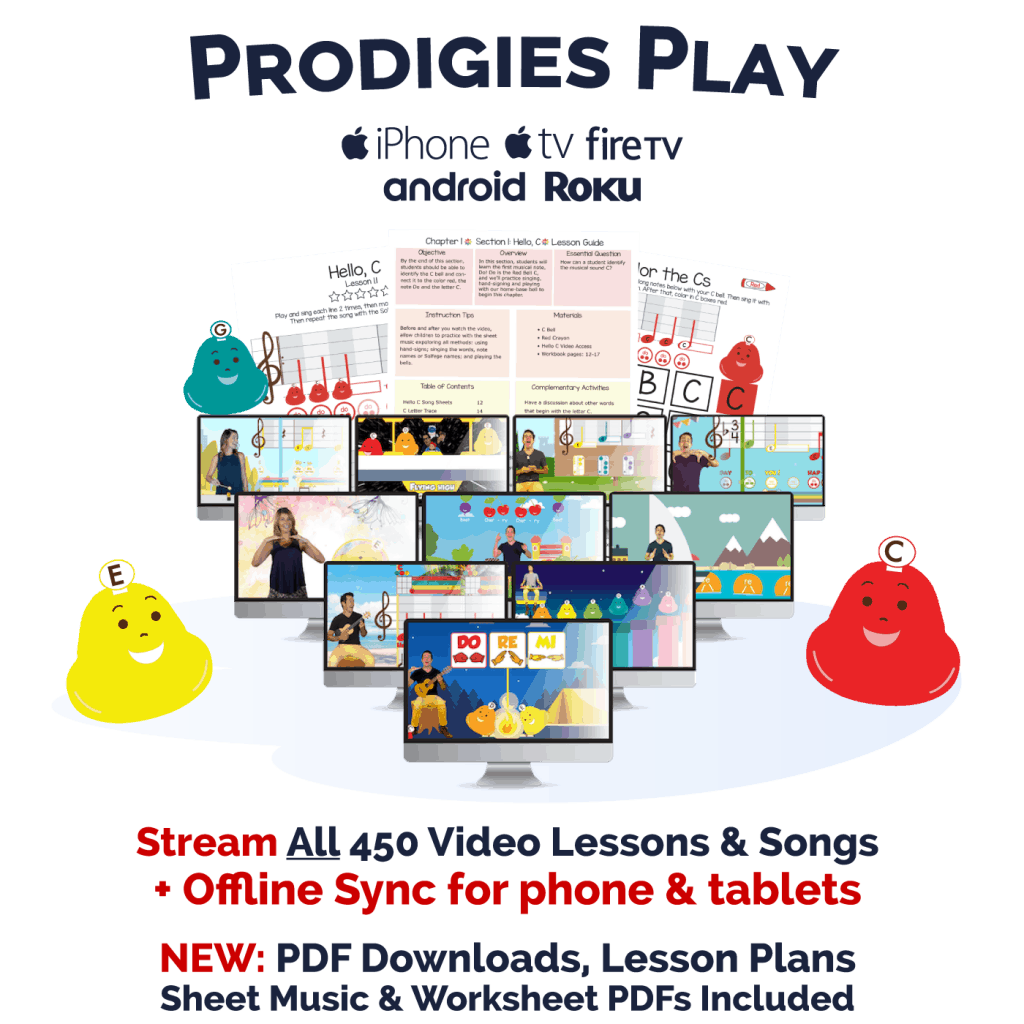 We really enjoy using Prodigies Music. It's so much fun and kids really learn music! I highly recommend checking it out. Kids learn songs, rhythm, and simple instruments like desk bells or boomwhackers. They also have a recorder course and ukulele course included in the membership.
If you have a child interested in learning to play piano, I highly recommend Hoffman Academy. One of our kids started using it to learn piano in Kindergarten and it has been wonderful! They have a free option and paid option.
---
Kindergarten Practical Life Skills
Teaching life skills is such an important part of kindergarten! This is the perfect time to introduce more household responsibilities and teaching your child skills that will foster independence.
Practical Life Skills for Kindergarten:
Helping Wash Dishes
Helping Put Dishes Away
Setting the Table
Clearing the Table
Cleaning tables and counters
Folding laundry
Sweeping
Dusting
Cleaning Windows
Helping Cook
Making Sandwiches
There are likely many more things you could add to that list, but that gives you a good idea of some of the things you should be having your kindergartener do with you. Teach as they work alongside you.
---
Kindergarten PE
Kids need to move and get exercise every day! PE should be fun. Take your kids outside to play, go to the park, go swimming, take a hike.
My kids like to do Cosmic Kids Yoga on YouTube in the mornings. You can also check out your local YMCA for homeschool PE classes that meet once a week!
If your kids play sports, dance or do karate, those all count as PE as well!
PE tends to happen naturally for most families, but I did think it was important to include here anyway.
Kindergarten Subjects & Curriculum for Homeschoolers
Now you know the why behind teaching all the core subjects in Kindergarten! Definitely check out the curriculums and books linked, they are all awesome & I highly recommend them!
Core Subjects for Kindergarten:
Language Arts
Math
Science
Social Studies
Character Building
Art
Practical Life
PE
Remember that homeschooling doesn't have to look like school at home! Many of theses subjects can be accomplished while cuddling together on the couch and reading books and doing hands-on projects. You also don't have to do them all everyday!
Need help making a homeschool schedule?
These are all the subjects you should teach in kindergarten & the kindergarten curriculum that I recommend.
Pin & Share!