Do you want to bring a focus of thankfulness and gratitude to your November? Teaching kids to recognize the good things in their life is so important. Do this thankfulness paper chain activity every day with your kids and as a bonus, you'll be able to use it as a Christmas countdown too!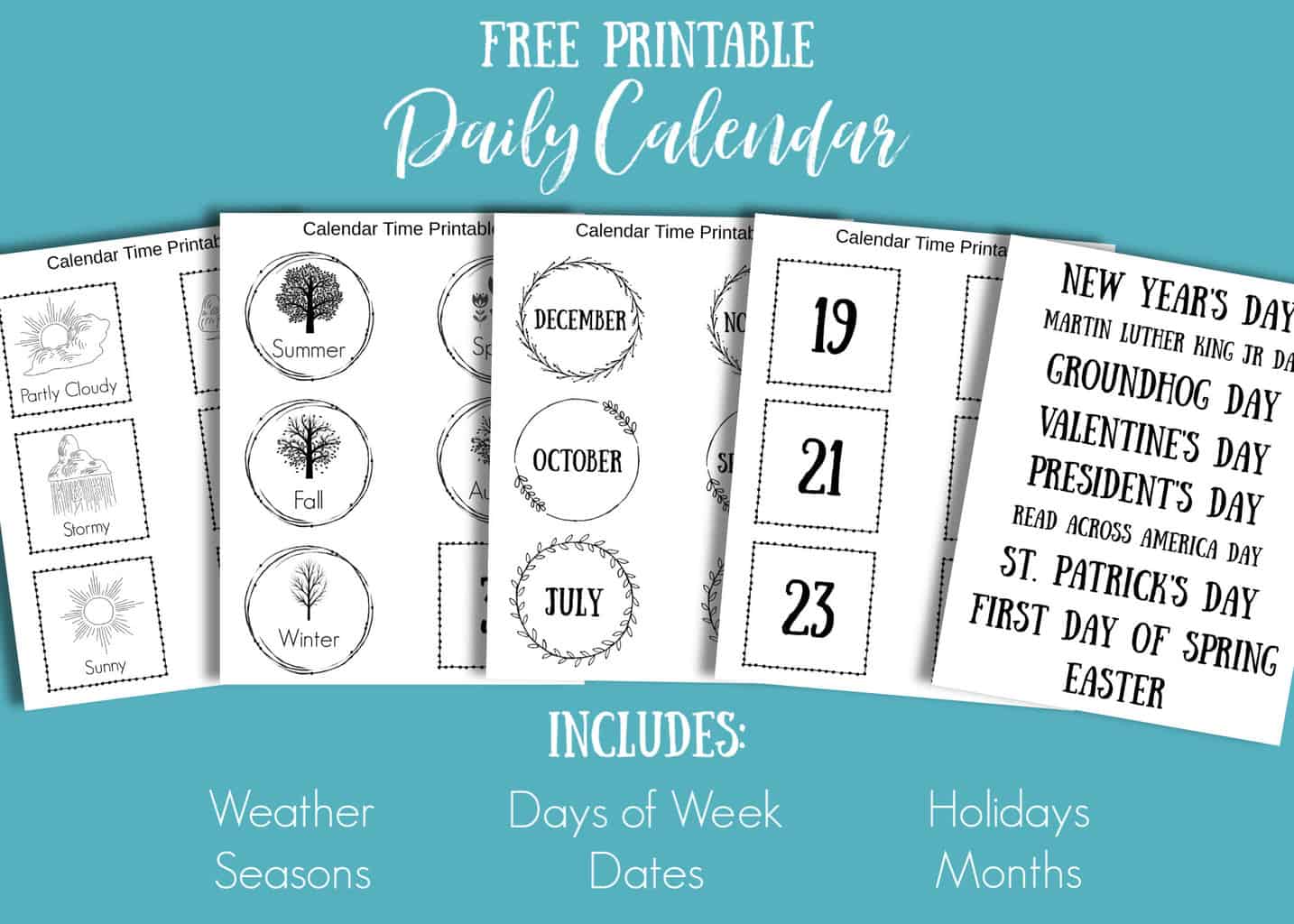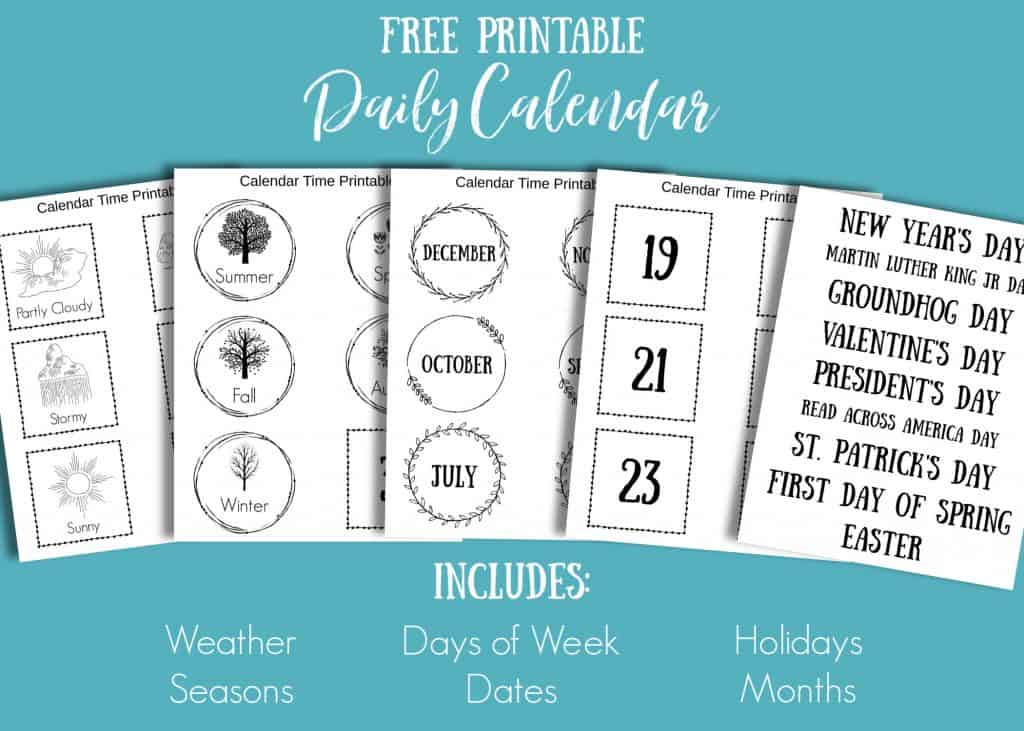 This post contains affiliate links. If you make a purchase after clicking a link, I will earn a commission. Disclosure policy
What is Thankfulness?
Young kids might not fully understand what thankfulness and gratitude even mean. So you'll need to start by explaining it to them.
When I explained it to my 4 year old, I told him it was the feeling he gets when someone gives him a gift he really wants.
Then I explained that we can get this feeling about many things and gave examples. Then he got it and was able to tell me all kinds of things he's thankful for.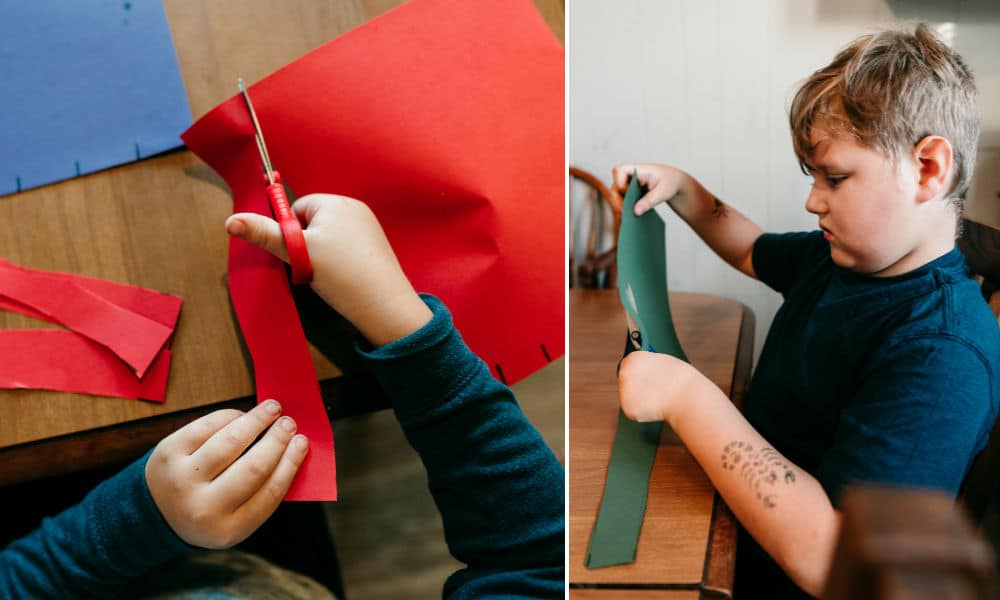 Make a Thankfulness Paper Chain
Start by getting construction paper in whatever colors you choose, we went for a variety of colors. Then have the kids cut the paper into 10 strips. Each kid will need 3 papers to make 30 strips.
Get a basket or something to hold all of the paper strips.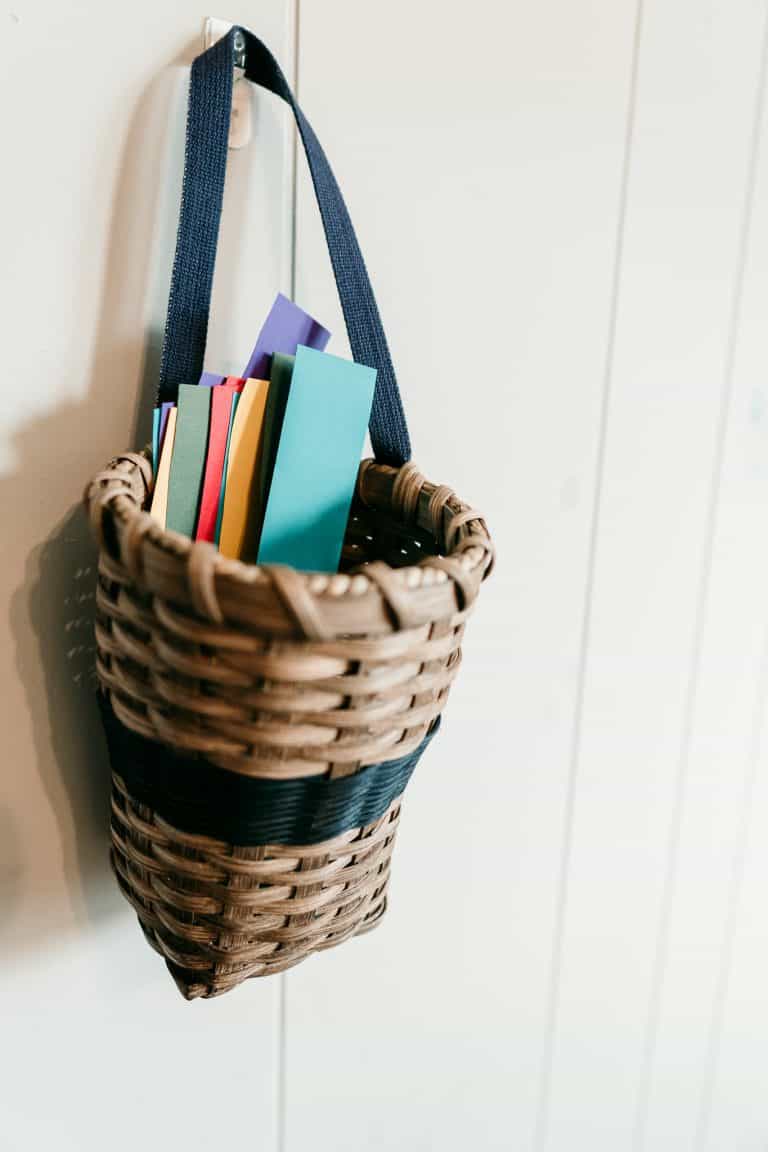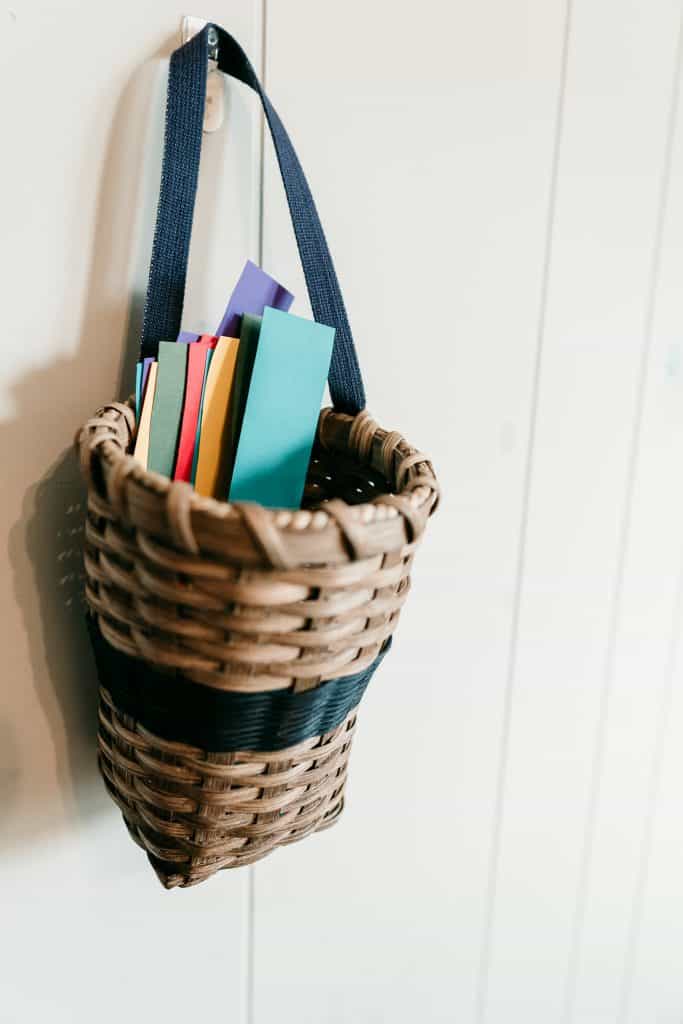 On each paper strip your kids will be writing 1 thing they are thankful for. Have your kids fill out one paper strip per day through the month of November. You can write for the young kids.
You could do it at breakfast, morning basket, or dinner time. Just pick a time of day and stick to it.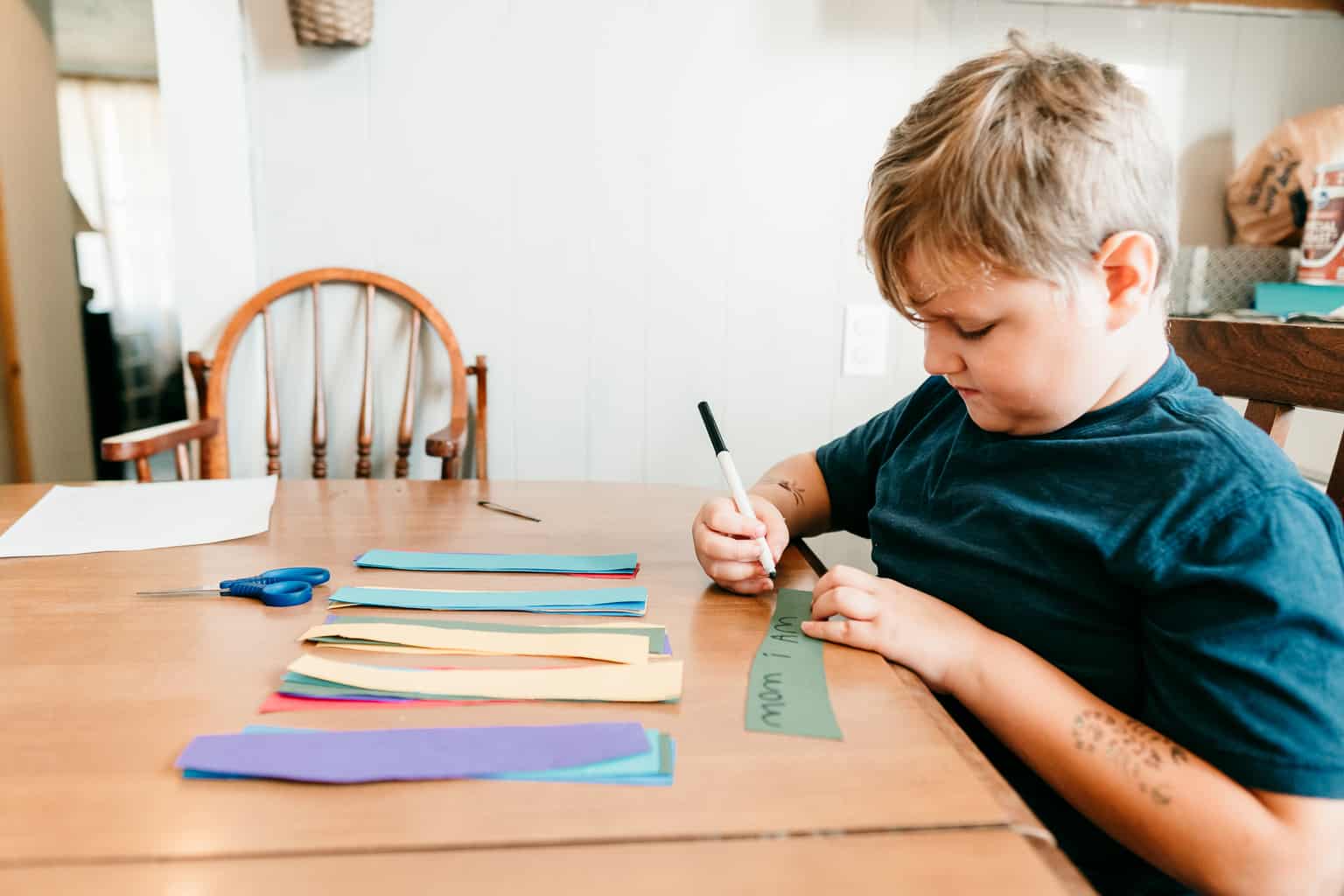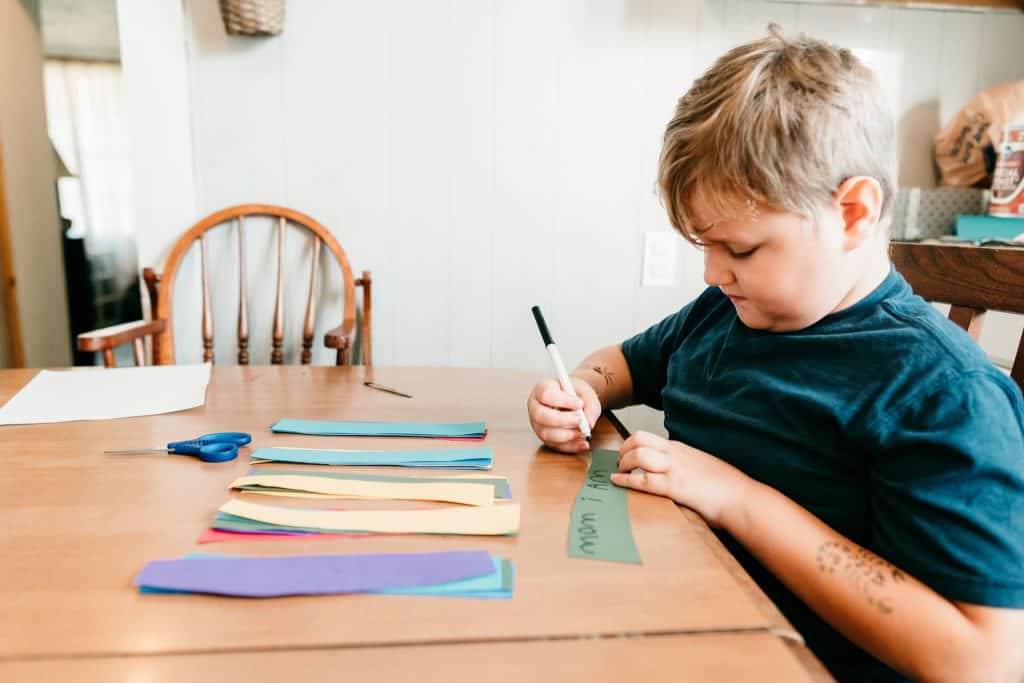 Each day you will keep adding to your paper chain. You can choose to do it all month or stop after Thanksgiving.
THEN you can use the paper chain as a countdown to Christmas! Every day you'll take off a link and read what was written on it which helps draw kids attention back to being thankful throughout the Christmas season too.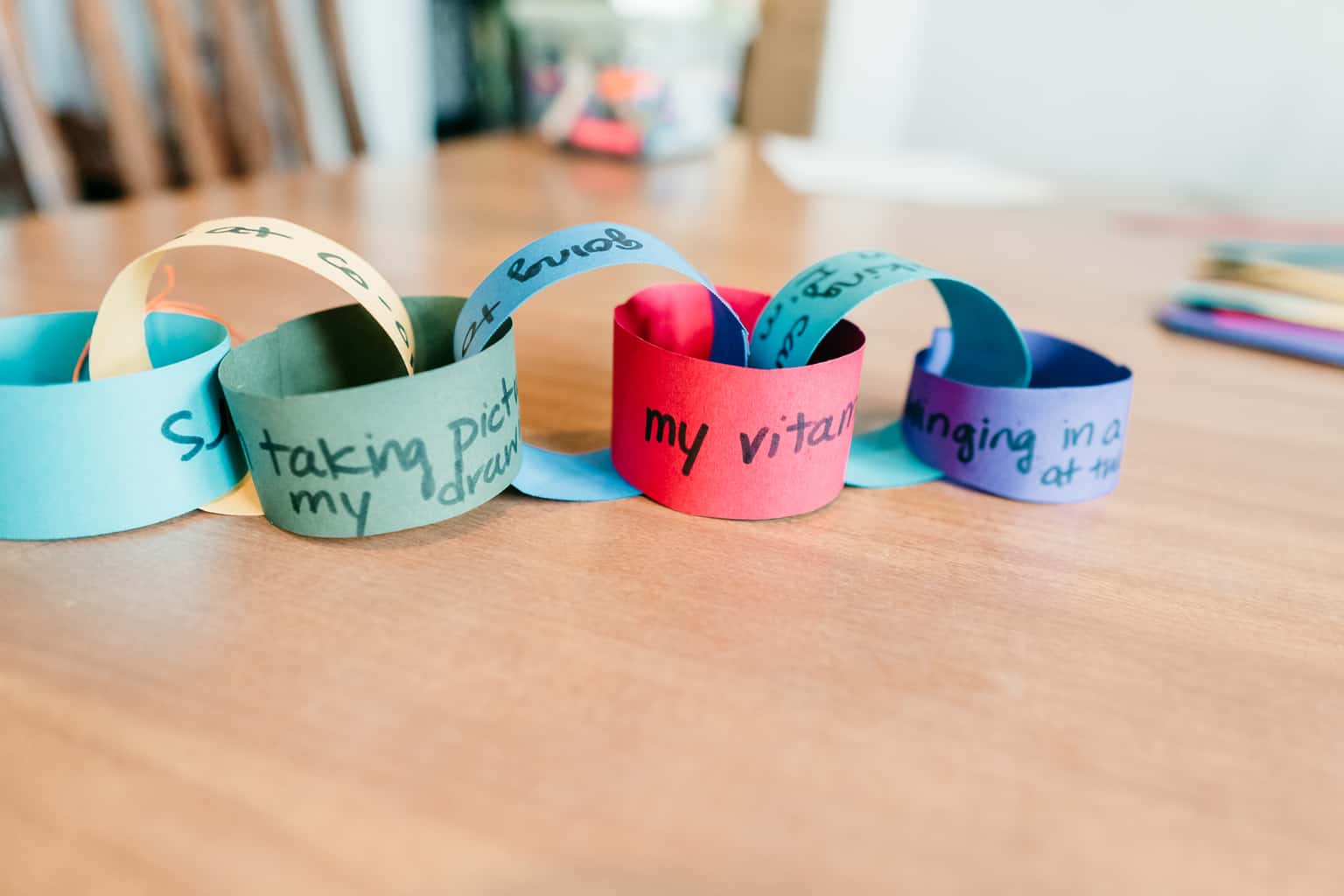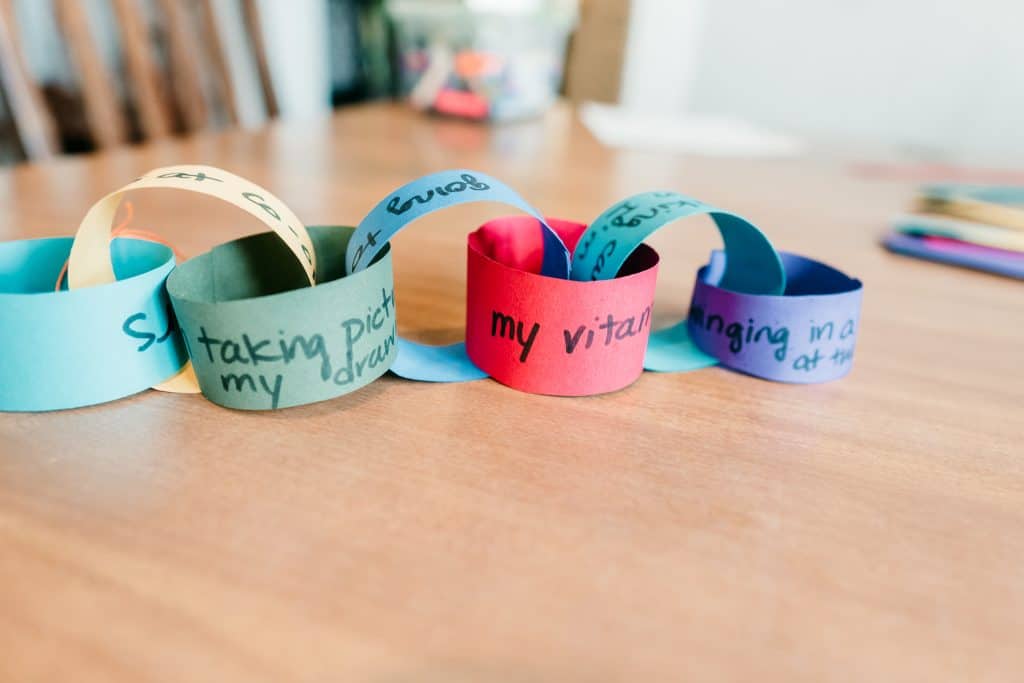 Thankfulness Prompts
If your kids struggle to come up with things they're thankful you can use these prompts to help them!
A person
Something a sibling or friend does for you
An activity
A family tradition
Something in your bedroom
Your favorite food
Your favorite thing about yourself
A time when someone helped you
Your favorite book
Your favorite movie
A Pet
A Toy
Something a parent does for you
Something you've learned
Place you've been
A Song
A holiday
Something small
Something big
A Field Trip
Something you use everyday
Favorite art or craft project
Favorite subject to learn about
Something in nature
Something that happened today
Favorite Technology
Something funny
A favorite memory
A family member
TV show
Want to have them as a handy PDF? You can get them for free by signing up below!
Enjoy making this Thankfulness Paper Chain with your kids! And I'd encourage you to keep a journal or list of things that you are thankful for throughout the month as well!
Read Next:
Pin It & Share!