Are you looking for an easy kids craft? This one is for you! Set-up a maker station for your kids to make monster puppets!
This is the perfect activity for kids to take the lead. Monsters can look like anything. Remind your kids of this and encourage them to get creative with their monsters.
The key is to provide plenty of varying items they can use for decorations!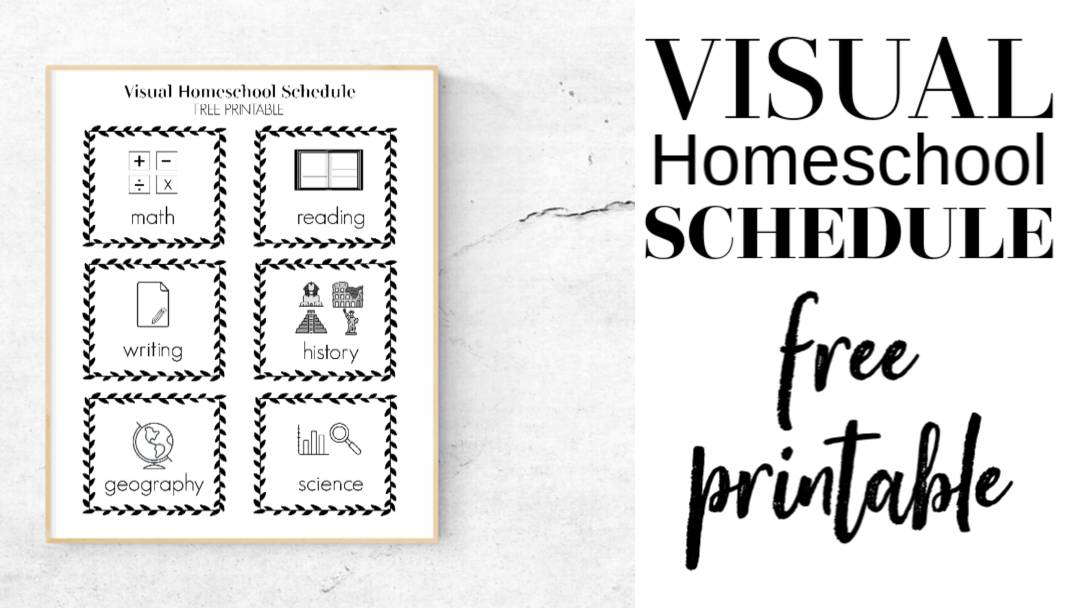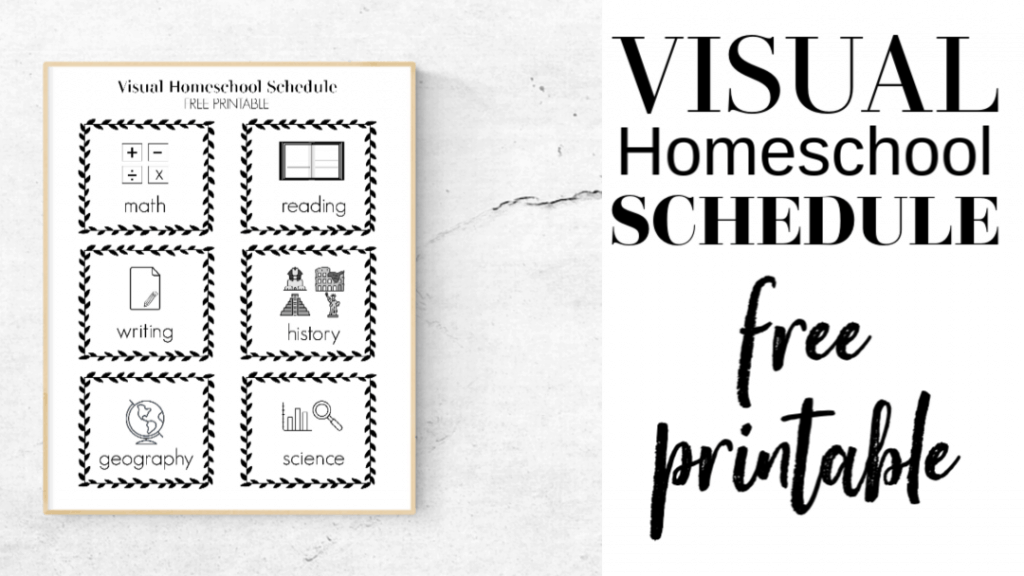 This post contains affiliate links. If you make a purchase after clicking a link, I will earn a commission. Disclosure policy
Craft Supplies for Monster Puppets
What do you need to make the monster puppets?
Small or Medium Paper Bags
Googly Eyes
Construction Paper
Scissors
Glue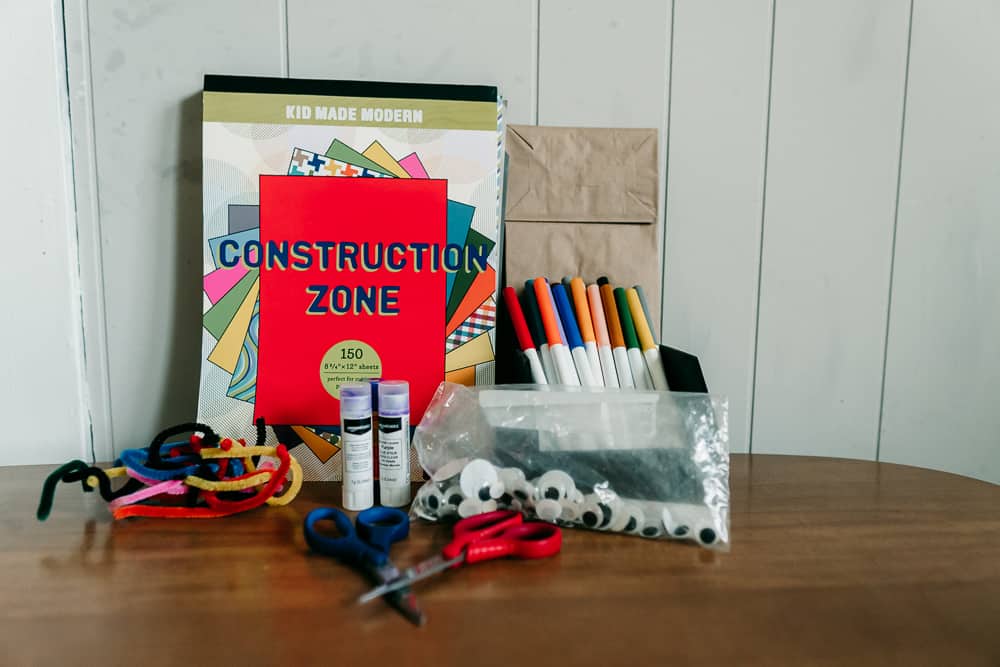 These are the only supplies that are required. You could add other things like pipe cleaners, fur, feathers, or whatever else you want!
Set your craft supplies out on the table, call the kids in and explain that they get to make monster puppets. If you haven't done paper bag puppets before, show them how they work and where the mouth usually is.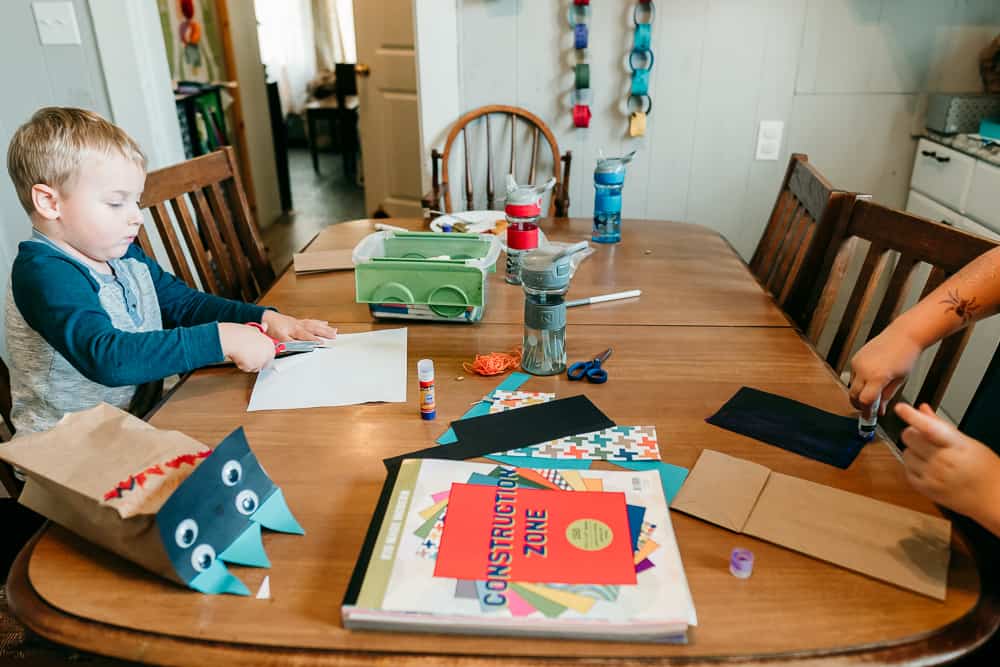 Then let them make their paper bag monster puppets!
If they are having a hard time getting into the project, you can give them suggestions or show them pictures of paper bag puppets so they can get an idea of the possibilities.
I was able to set this up for the boys while I made myself lunch. They had a blast and were so proud of their monster puppets! I was amazed at how long they played with them, even tucking them in for a nap.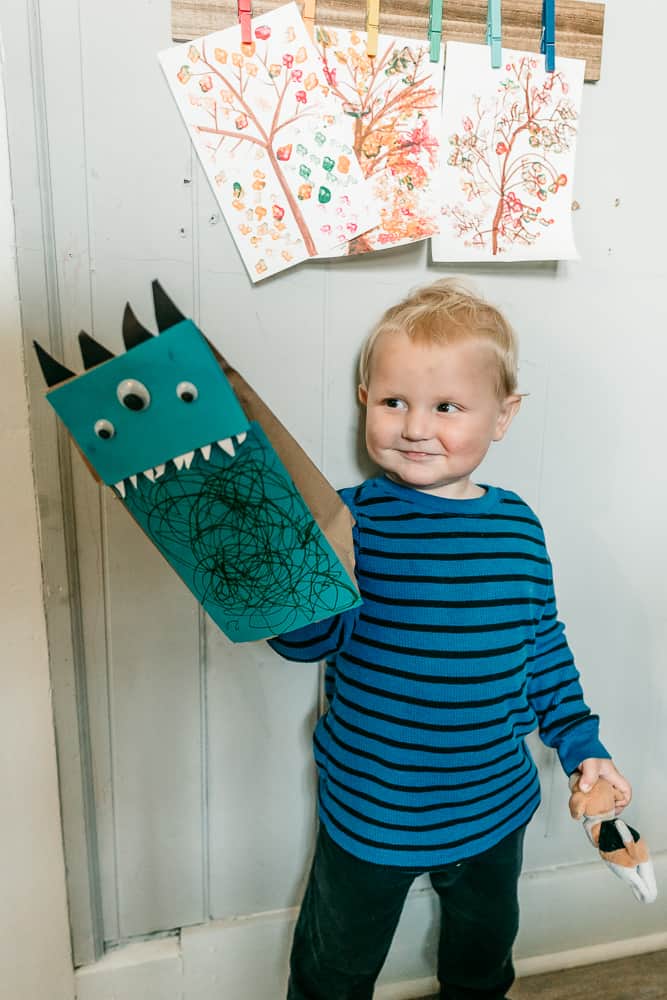 McKellen named his monster puppet Blue.
This is a great kids craft for halloween!
If your kids want some inspiration, you can watch Monster's Inc or Monster's University then challenge them to make one of the characters as a paper bag puppet!
If you decide to do this craft, take pictures & tag me in them on Instagram @hustleandhomeschool
Read Next: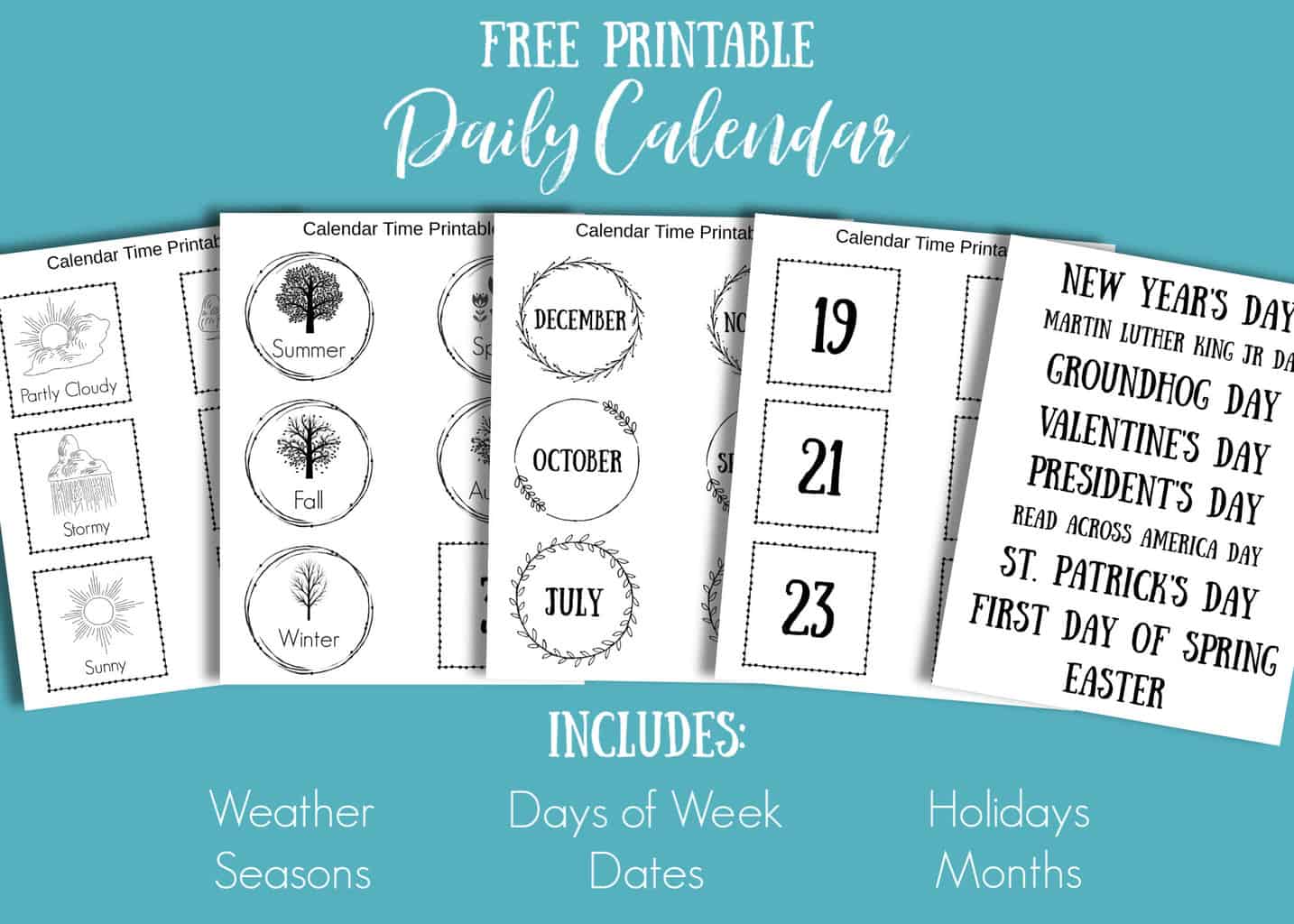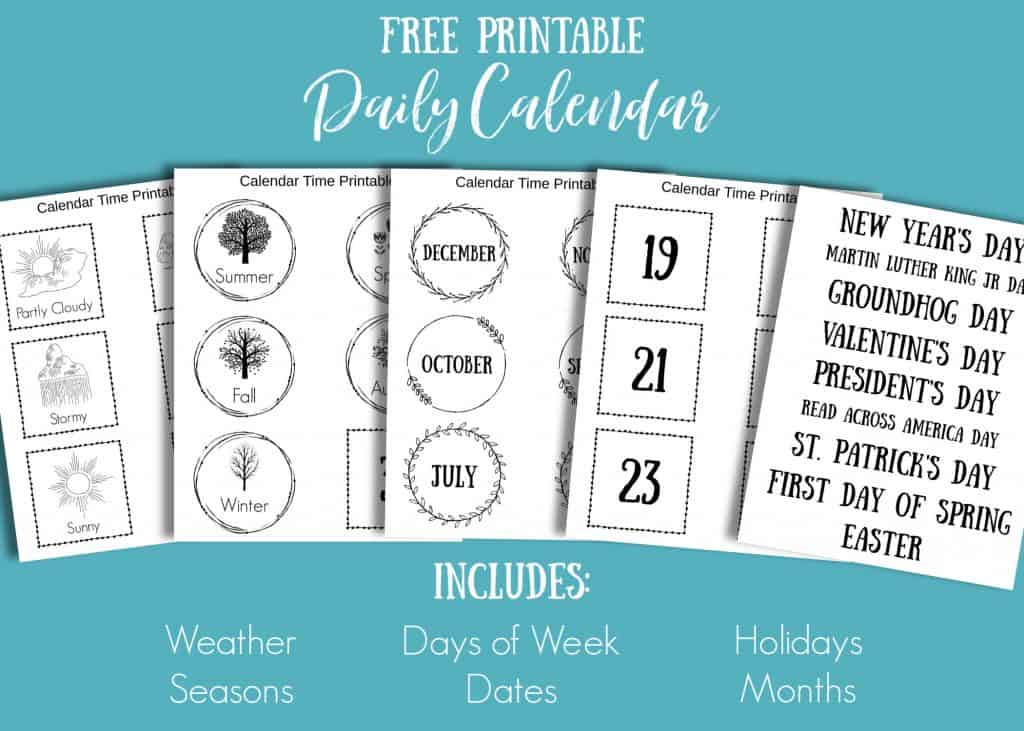 Pin it & Share!