Do your kids LOVE slime? I know mine do, and to be honest, I totally get it! It's so satisfying to play with. It definitely gives some great sensory input. Try our easy fluffy slime recipe for a lighter, stretchier slime!
This recipe only takes 4 ingredients! And it's super easy to make. It has a light, fluffy consistency & the shaving cream gives it a great smell too!
This post contains affiliate links. If you make a purchase after clicking a link, I will earn a commission. Disclosure policy
My boys had so much fun making this slime & playing with it.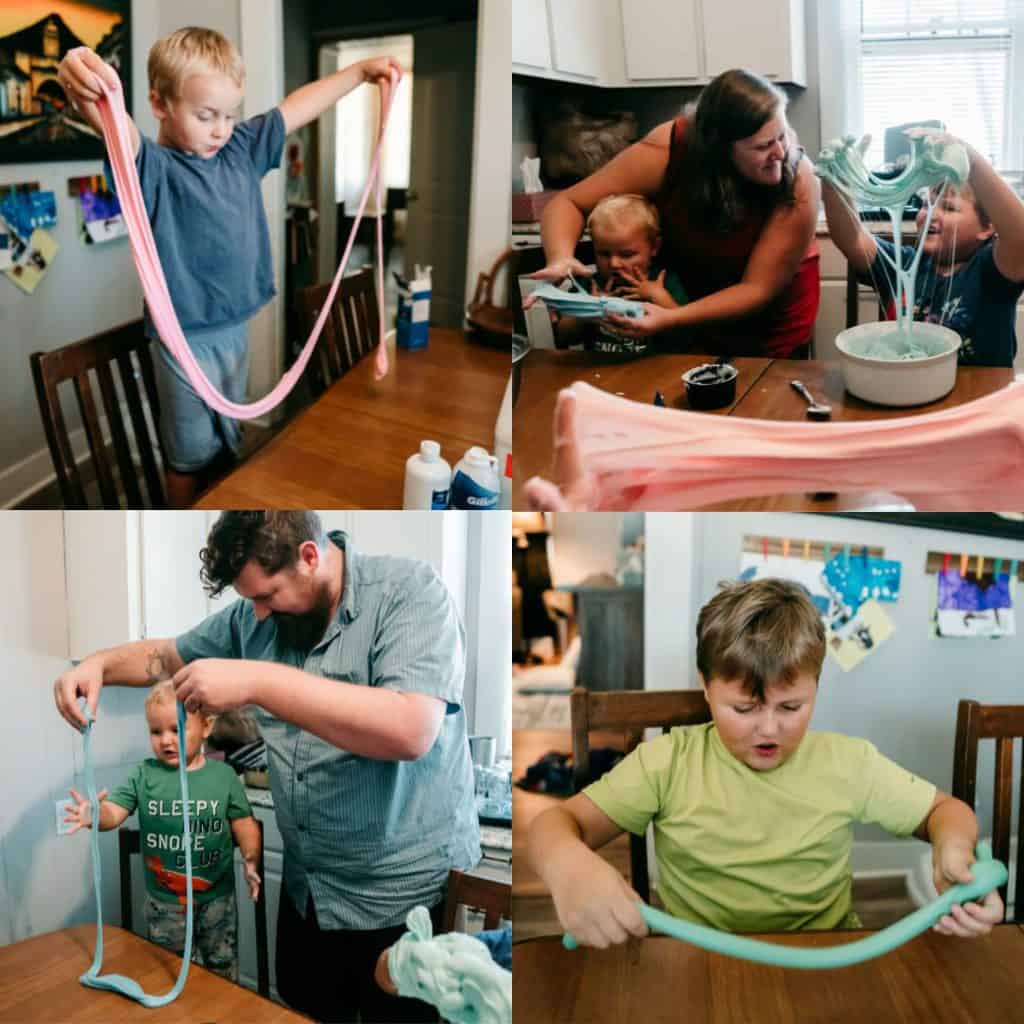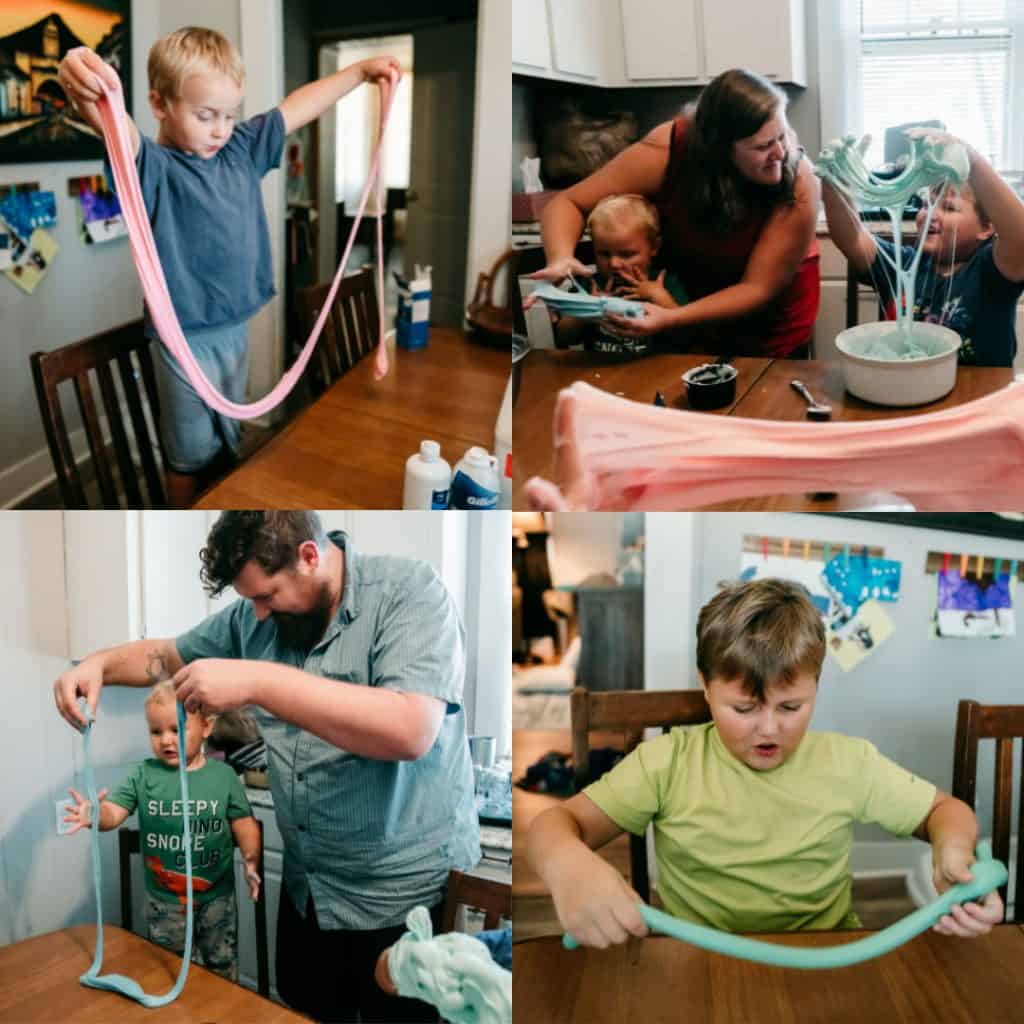 4 Ingredient Fluffy Slime Recipe
1/2 Cup of Glue
2 tbsps of saline solution
1/4 tsp of baking soda
1 to 2 cups of shaving cream
food coloring (optional)
That's all it takes to make this awesome slime! Just put it all in a bowl and mix it up! Start by mixing with a spoon, then knead with hands.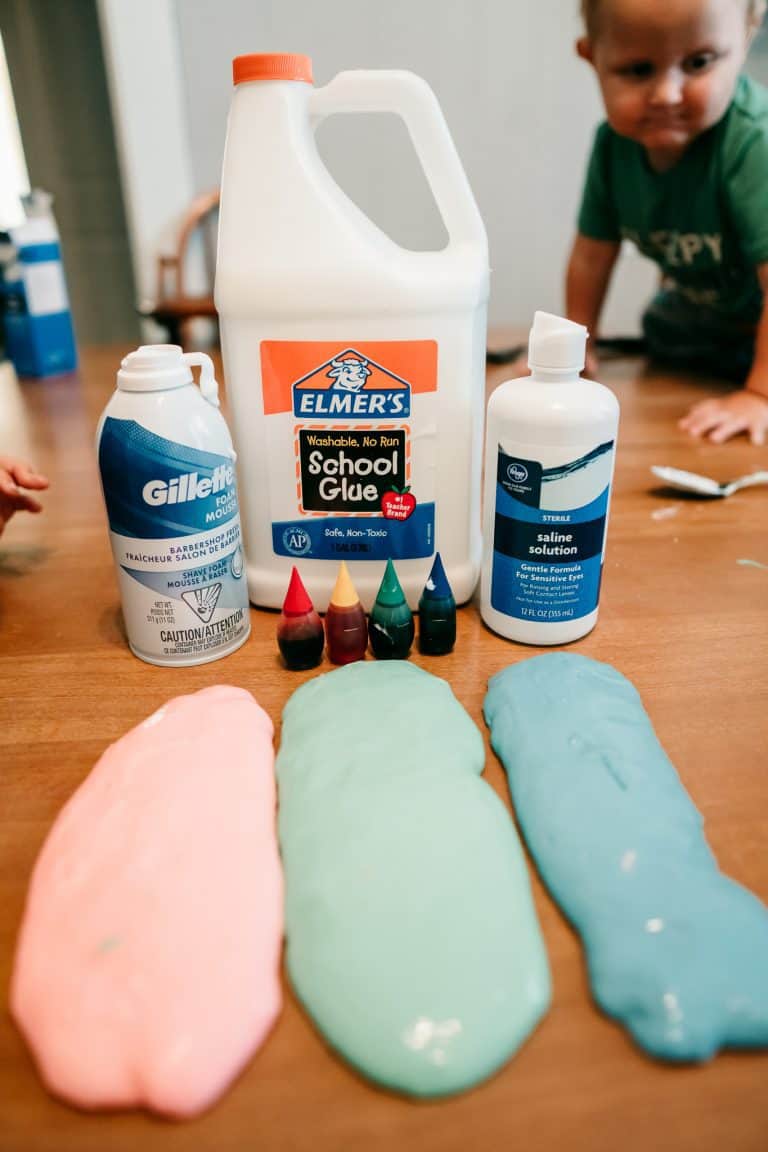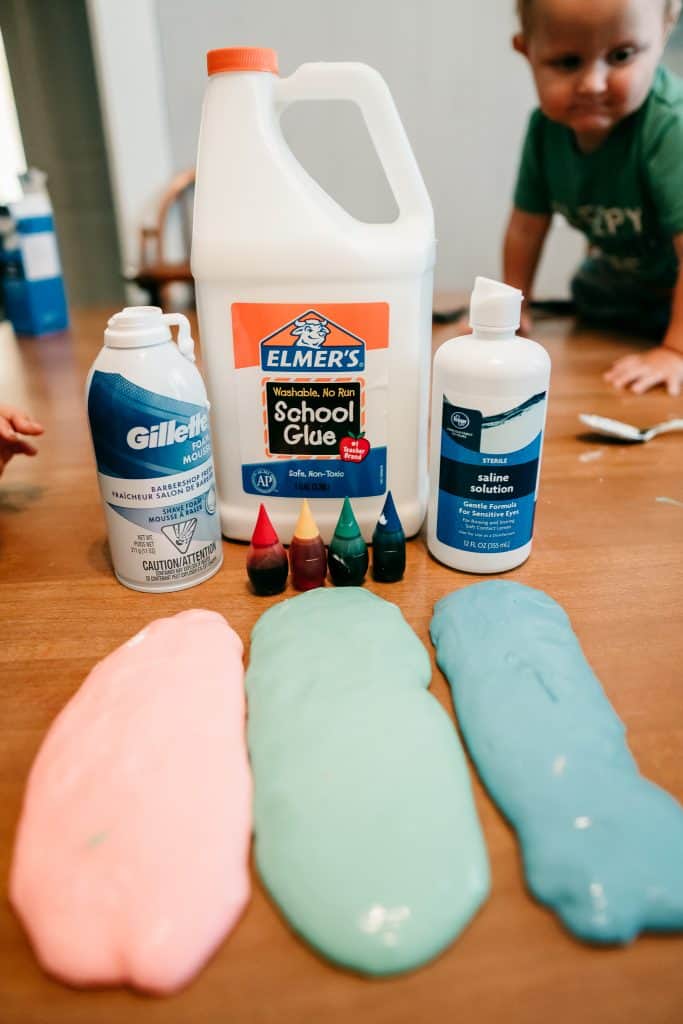 If your slime is too sticky, add a little more baking soda.
This slime does come out of hair easily. Yes, my 4 year old thought making a slime hat was a good idea.
The slime does not come off of walls easily. How do we know? McKellen threw it on the wall. We have textured paint though, it would probably come off of semi-gloss walls easily.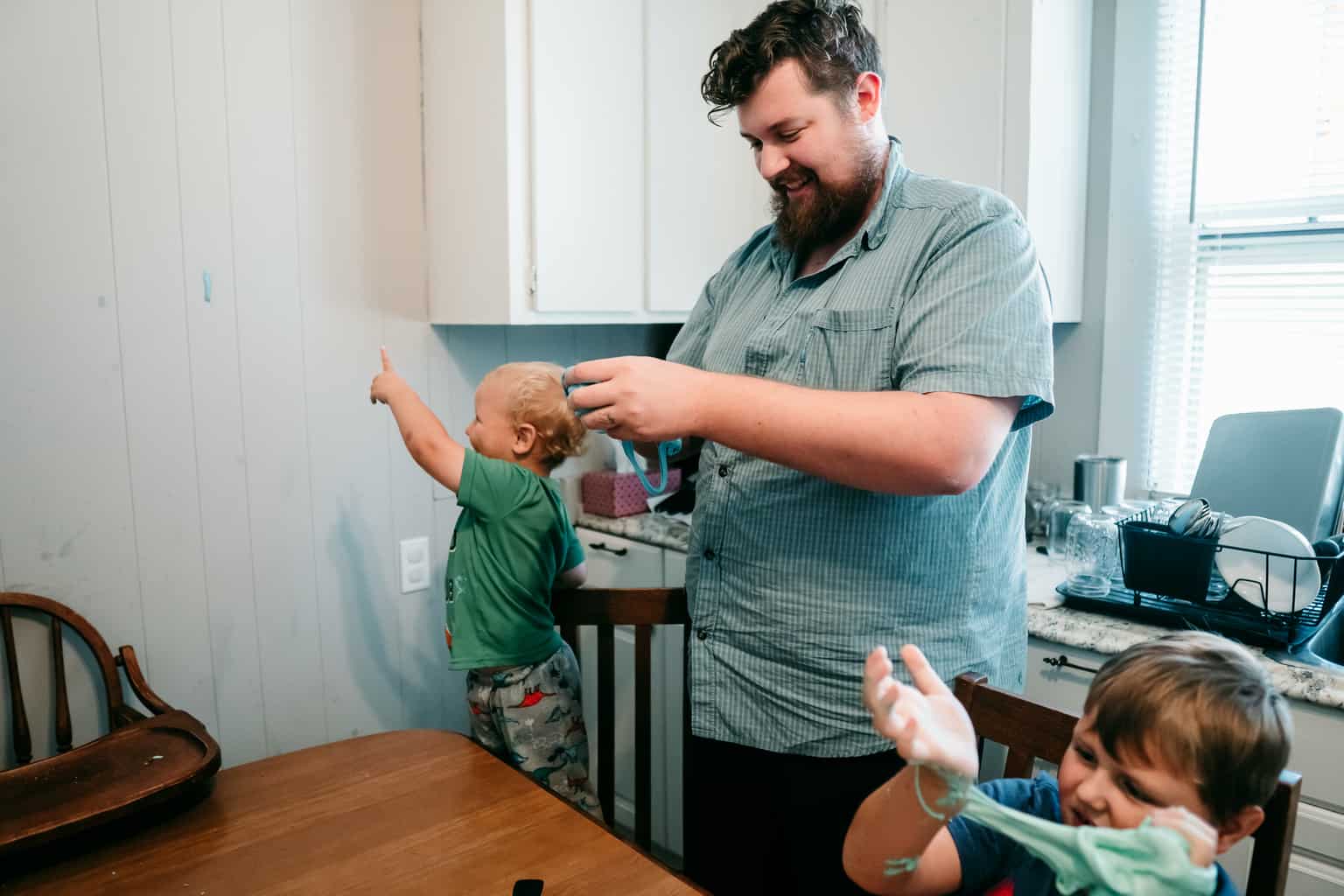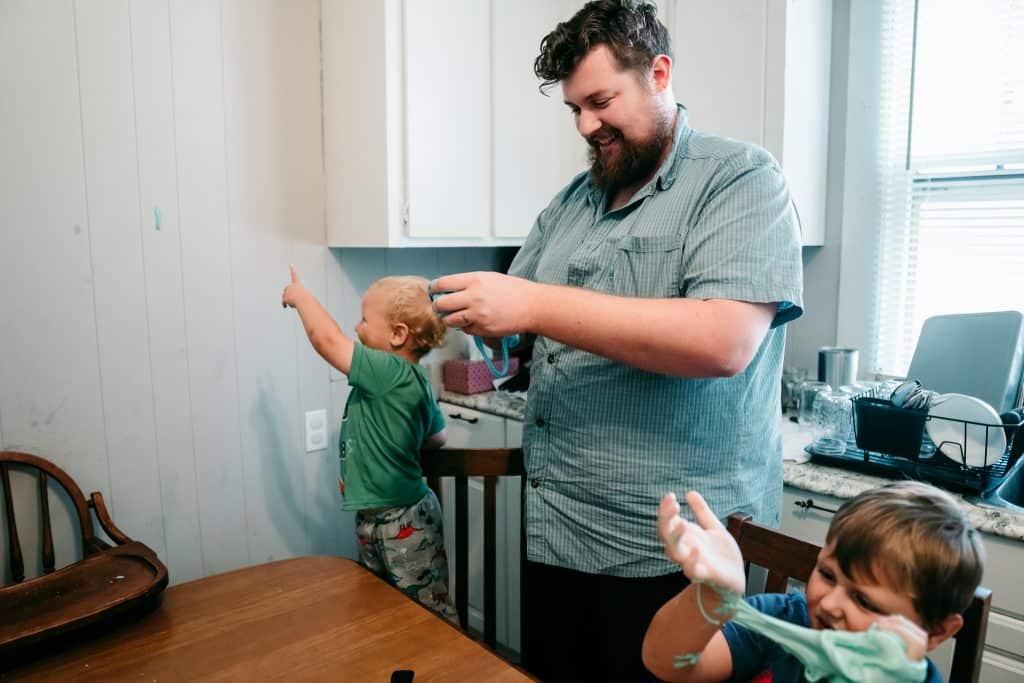 Want to try something fun with the slime? Get a straw, hold the slime tight around the straw & blow! It will make a bubble.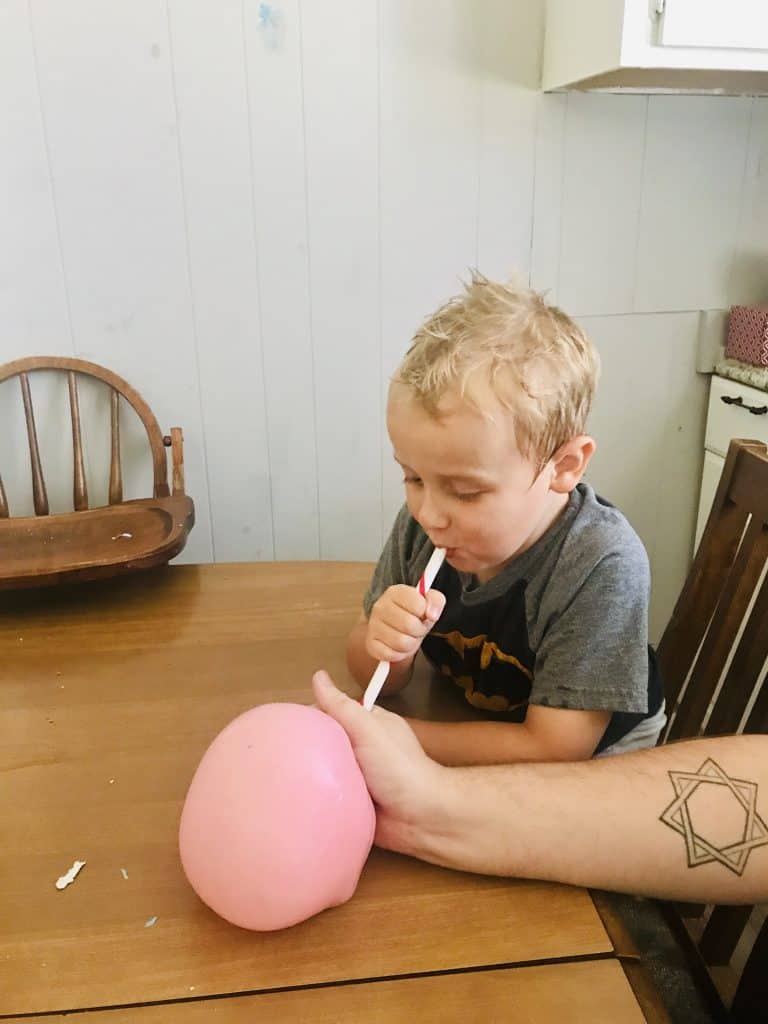 Gather the ingredients and have some fun making this easy fluffy slime & playing with your kids! It only takes a couple minutes to make & your kids will enjoy you taking the time to do it with them.
If you make this slime recipe, take a picture & tag us on Instagram @hustleandhomeschool
Pin It & Share!