Find a Secular History Curriculum for Homeschooling
Use this list to choose a secular history curriculum to suit your family's needs! There have been many new secular history curriculum created over the past few years.
This will be a thorough list of what is currently available and I will share any experience I have using them as well.
What is a secular history curriculum?
In order for a history curriculum to be considered secular, it must not teach any one religion as being correct or true. Religion has had a huge influence on our history, so it is expected that history curriculum will teach about that without bias toward any one religion.
This post contains affiliate links. If you make a purchase after clicking a link, I will earn a commission. Disclosure policy
Elementary Secular History Curriculum
These are generally made for first through fifth grade; however, many could be scaled up for middle school students.
LitHouse Learning has topical history writing workbooks that can be paired with any history curriculum, books, online resources, or videos! These are a great way to practice writing while also helping your kids learn history!
This is a must-have book for teaching elementary history! It covers everything from prehistoric times to the 21st century. Many of the history curriculum listed below use this book as a spine or additional text.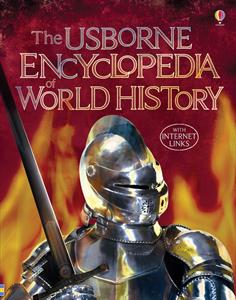 Pandia Press
This is Pandia Press' newest history curriculum. It is written in narrative form and has an accompanying study guide that turns it into a complete hands-on curriculum!
They have Early Times, Middle Times, and United States History!
This is the curriculum I use with my own kids. I love it! It's a true World History program that includes civilizations from all over the world, not just the west! I also love that the textbooks include pictures.
This curriculum is presented in dialogue form. While it might seem awkward at first, it actually works quite well. My kids and I take turns reading it aloud, with me doing one part and them doing the other. There's also the option of listening to the audiobook version.
In addition to the main text, there is an instructor's guide, student activity book, timeline, lapbook pages or notebooking pages! I highly recommend getting the full curriculum package for the level you will be using.
As of now, Curiosity Chronicles has three levels available that follow the 4-year history cycle with more coming!
This is an all-in-one curriculum, but you can purchase just the history/social studies units. It is set up in unit studies. You can purchase a full bundle for an age range or get individual history/social studies units here.
They have both elementary and middle school available.
This is a US History curriculum for elementary students. The first volume was released at the end of 2019 and more are coming! This is a great option for covering US history and has different paths for different ages. There is a parent guide and student notebook that you use alongside books.
This is a US History curriculum. I want to note that this is written by a religious person and there have been concerns raised over the handling of Native American and queer history.
UPDATE: The second edition addressed many of the previous concerns. The author of the curriculum worked with Native educators to improve those parts of the curriculum and made the curriculum truly secular. Queer history is completely omitted still in the second edition. However, you can supplement that part of this curriculum by using a selection of books from this list on queer history.
I've heard that the African American history in this is very good and thorough and that the second edition is an incredible history curriculum. They have two levels, one for grades 3-7 and another for high schoolers.
Middle School & High School Secular History Curriculum
Level 2 of History Odyssey is aimed at the middle school level. This follows the four year history cycle from Ancients to Modern Times.
Level 3 is aimed at the high school level.
They have middle school level history available. You can purchase it separately or as an all-in-one curriculum including other subjects too.
This is an online course with 2 paths, one aimed at middle school and the other at high school.
There are different online history classes offered here, you'll have to check for specifics.
This is a literature based curriculum that integrates history with other subjects. It has all grade levels available.
Here you can find classes on a variety of subjects, including history!
History Classes through a College
This is a great option for high-schoolers to earn dual credit and get a good history class.
Secular History Curriculum for Homeschooling
History is often one of the most difficult subjects to find a great secular curriculum. Even when you do choose a curriculum, you will often supplement it with other books and videos to deepen the learning and get multiple perspectives.
Ultimately we want to be sure that we're teaching our kids history not just from the majority voice, but also through the voices of marginalized people. Many of the curriculum and classes listed above accomplish this.
Read Next:
Pin it & Share