Learning to read is an imperative foundational skill for kids. For many parents, teaching their children to read seems like a daunting task. You can easily become overwhelmed by the dozens of different books and curriculums that claim to be the quickest or easiest way to teach your child to read. How do you know which reading curriculum to choose? Make it easy on yourself and pick the best reading curriculum for homeschoolers.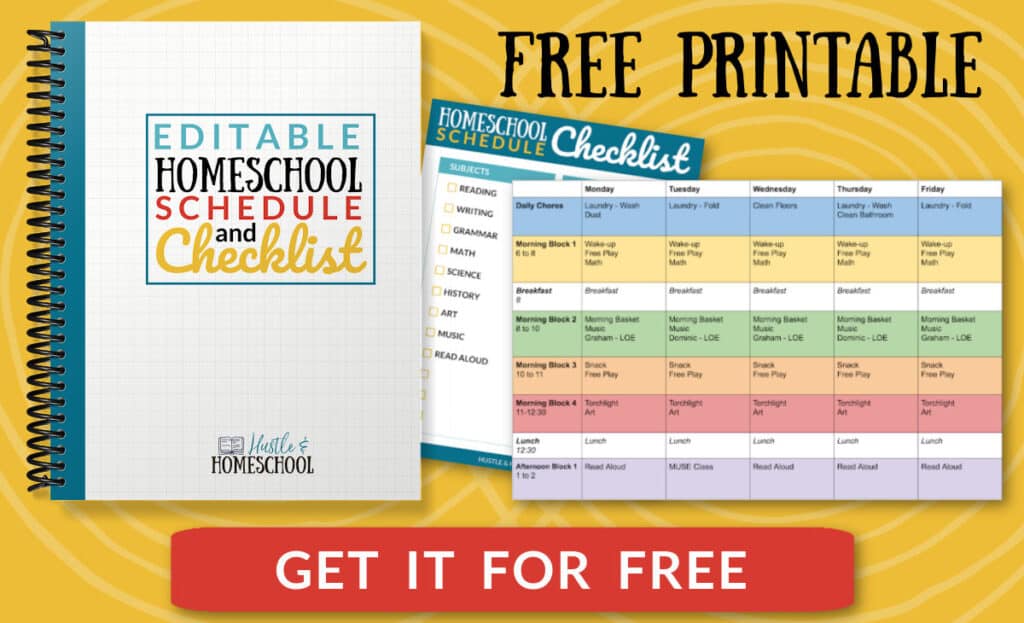 This post contains affiliate links. If you make a purchase after clicking a link, I will earn a commission. Disclosure policy
I don't know about you, but I would much rather have the BEST than the quickest or the easiest. I wanted an evidence based curriculum that uses a method supported by scientific research on how kids learn to read.
Related: Teaching Kids to Read – It's Not as Scary as You Think!
When I set out to find the best reading curriculum for my kids, I compared many different curriculums and read tons of reviews. I was looking for a curriculum that was well rounded, well researched, and fun. Plus I wanted it to be easy to teach!
Then I found it. The PERFECT fit for us. YAY!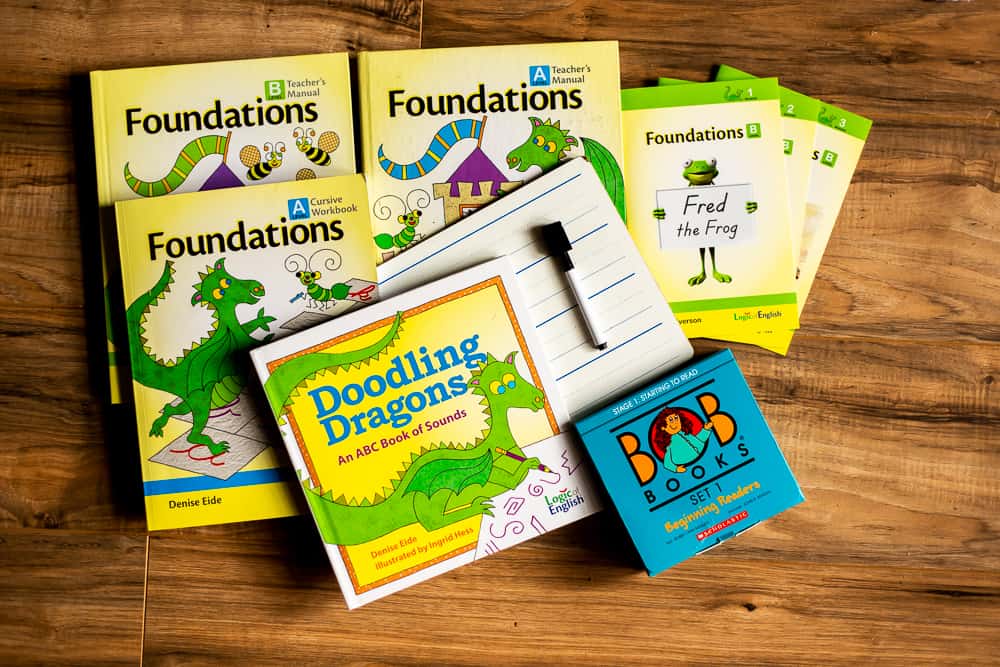 Logic of English Foundations is the best reading curriculum for PreK through 2nd grade
It is an all-in-one language arts curriculum encompassing phonics, reading, handwriting, and spelling! YES. It has it all.
Having one language arts curriculum means that everything relates and is cohesive. One thing flows right into the next and it all makes sense together.
LOE Foundations is scripted. No hunting for the right words to say or proper way to explain things, it's all right there in the teacher manual. For a busy homeschool mom, it's great to have open and go curriculum sometimes, especially when teaching concepts like reading and writing, which become second nature to us as adults.
I really had no idea how to break it all back down in order to teach my kids to read. LOE takes care of that and all you have to do is read it and follow the directions. They also have instructional videos for parents and a really helpful Facebook group if you have questions about anything.
Each lesson in LOE Foundations has a combination of visual, auditory, logical, verbal, and kinesthetic activities to engage all types of learners! There are many different activity suggestions in each lesson, and you choose what works best for your student. There are even GAMES built-in to the curriculum!
LOE Foundations presents an engaging and FUN way to learn how to read and write. No need to trudge through lessons, my kids BEG to do them everyday.
Kids enjoy learning to read and write with LOE Foundations. This joyful foundation will lead to a love of reading and writing.
LOE also has apps for iPhone/iPad and Kindle! Kids can use these to reinforce what they're learning.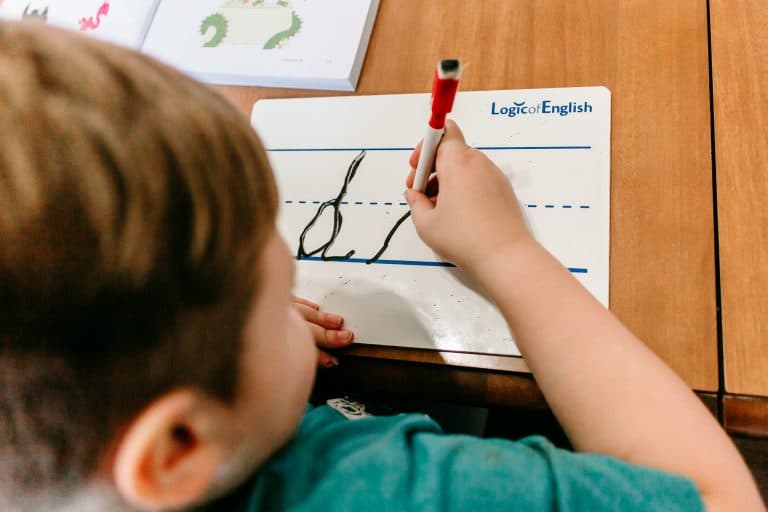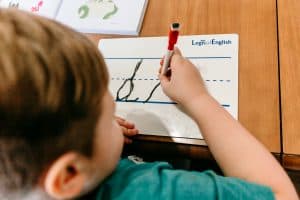 Students progress from one level to the next and you can adjust the pacing to fit the needs of your child.
A short overview of what each level covers:
Level A introduces basic phonemic awareness and short-vowel words. They learn to read and write lowercase a-z.
Level B introduces uppercase letters, multi-letter phonograms, and spelling rules.
Level C continues with more multi-letter phonograms and spelling rules. They will probably be reading well by the end of level C.
Level D continues to introduce more spelling rules and reinforces all the previous levels.
Each level also includes readers for your child to practice reading and using their new skills.
It typically takes most students 2-3 years to complete all 4 LOE Foundations levels. Most kids are ready to start Foundations A in PreK or Kindergarten. You go at your own pace. Some kids can do 1 lesson per day, others need to spread a lesson over 3 days. Just find what works for YOU and your kids.
If you've been searching for the best reading curriculum for your child, you can stop now. Not only do you get an awesome reading curriculum, but it also includes handwriting and spelling!
Logic of English Foundations is the best language arts curriculum for PreK through 2nd grade.
It's an engaging, fun all-in-one language arts curriculum suited for all types of learners.
Read Next:
Pin it & Share please!