3rd Grade Curriculum for Secular Homeschoolers
Third grade often opens up new possibilities for homeschool curriculum. Kids are often proficient readers by third grade and can handle more interesting project based learning. This is the secular 3rd grade homeschool curriculum we chose and would recommend to others.
We choose curriculum that meets or exceeds standards, is academically robust, is simple to use, and includes hands-on elements. Plus we have to enjoy it!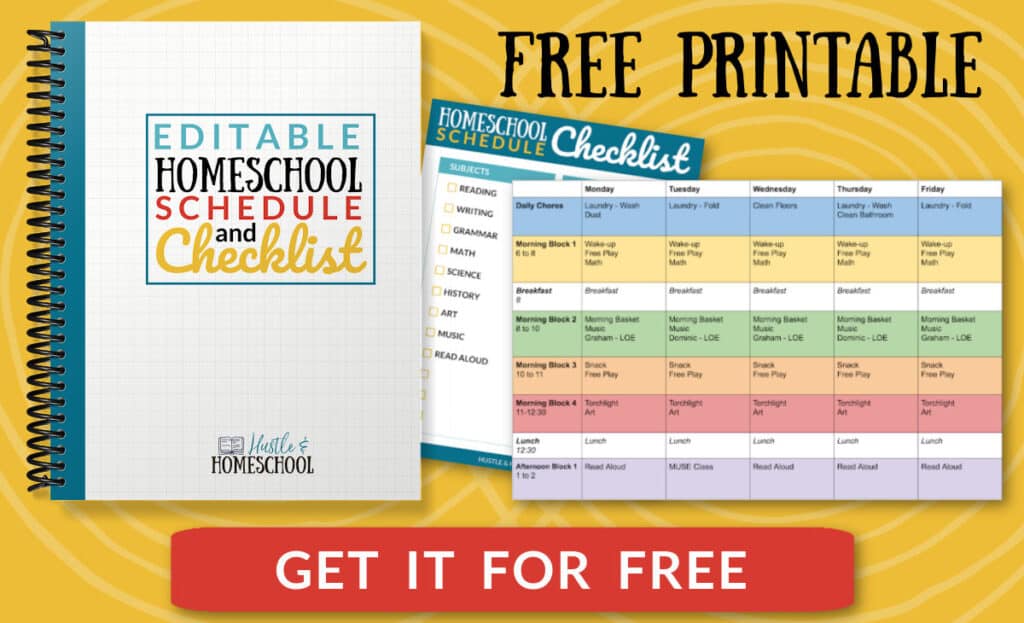 This post contains affiliate links. If you make a purchase after clicking a link, I will earn a commission. Disclosure policy
Subjects to Teach in 3rd Grade
What subjects should you teach in third grade? The subjects themselves are mostly the same as what you taught in first and second grade, but most kids are finished learning to read at this point, so the focus shifts to writing and spelling in language arts.
These are the subjects that most 3rd graders need:
Language Arts

Reading / Literature
Writing
Spelling

Math
History
Science
Art
Music
PE
3rd Grade Language Arts Curriculum
It's so important to teach reading, spelling, and grammar in elementary school. Kids need a good foundation in these areas. I highly recommend Logic of English Essentials for kids 8 and up.
Logic of English Essentials has 3 levels in each book. There is a placement test so you can know if you need to start in level A, B, or C. You will complete lessons 1-30 in 1 level, then move to the next level and complete lessons 1-30 again.
So when you purchase Essentials, you're actually getting 2-6 years of Language Arts curriculum, depending on pacing and what level your child tests into.
If your child is struggling with reading, then I highly recommend getting the Logic of English Struggling Reader Bundle. It has everything you'll need to teach your child effectively.
If your child is a proficient reader, then you can get the regular Logic of English Essentials set. If you completed LOE Foundations, then you'll need the Essentials After Foundations set.
I'm not sure yet what pace we will do. Many people take 1 year to complete lessons 1-30 of one level of Essentials, but others take 2 years to do all 30 lessons. You have to find the pace that works for you.
3rd Grade Writing
Logic of English Essentials does not include composition, though it does include thorough grammar instruction, so we add in additional writing embedded in the other subjects using methods from The Writing Revolution.
I created LitHouse Learning to sell the writing workbooks I use with my own kids! Right now there are history writing workbooks and novel studies.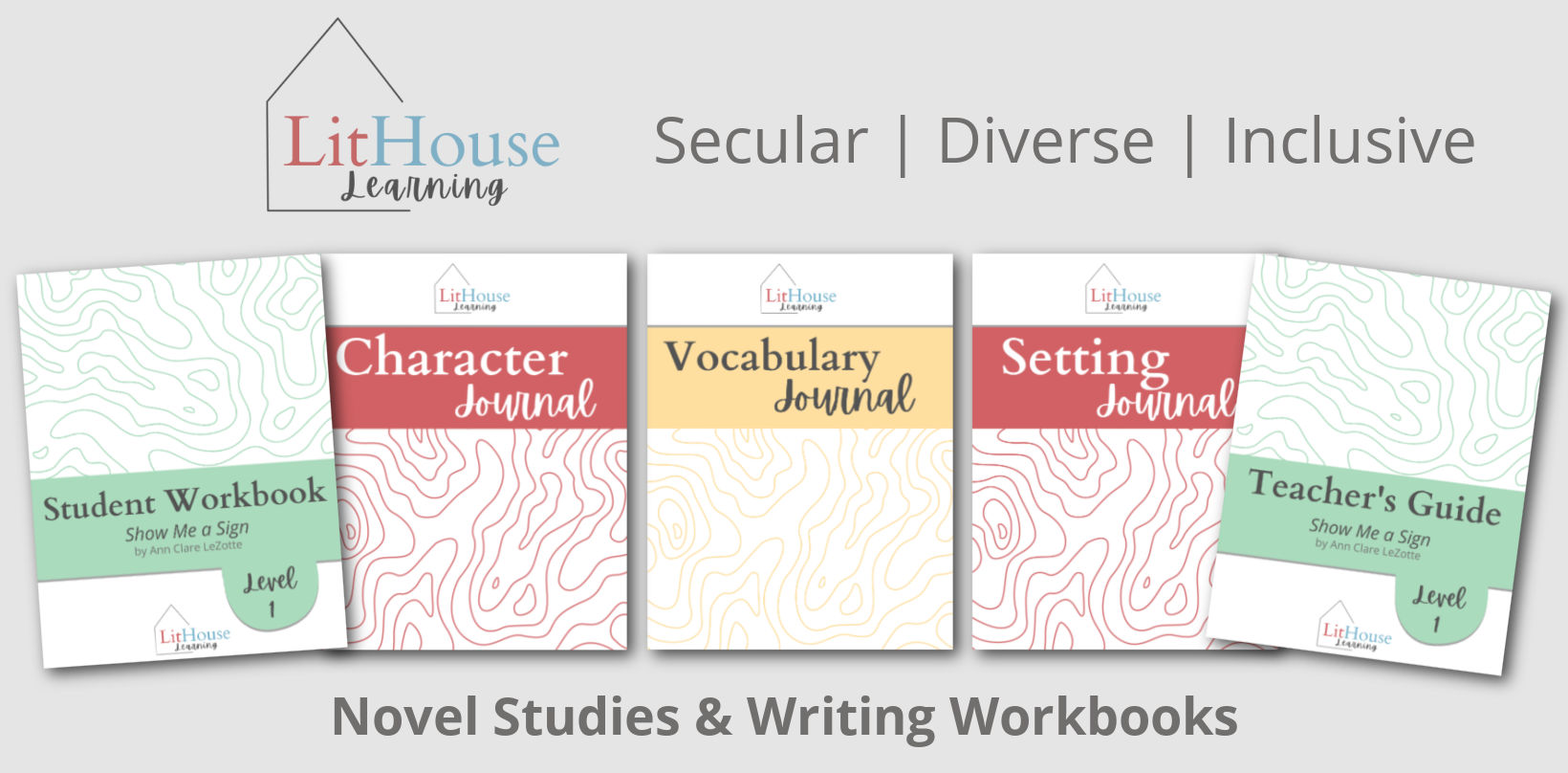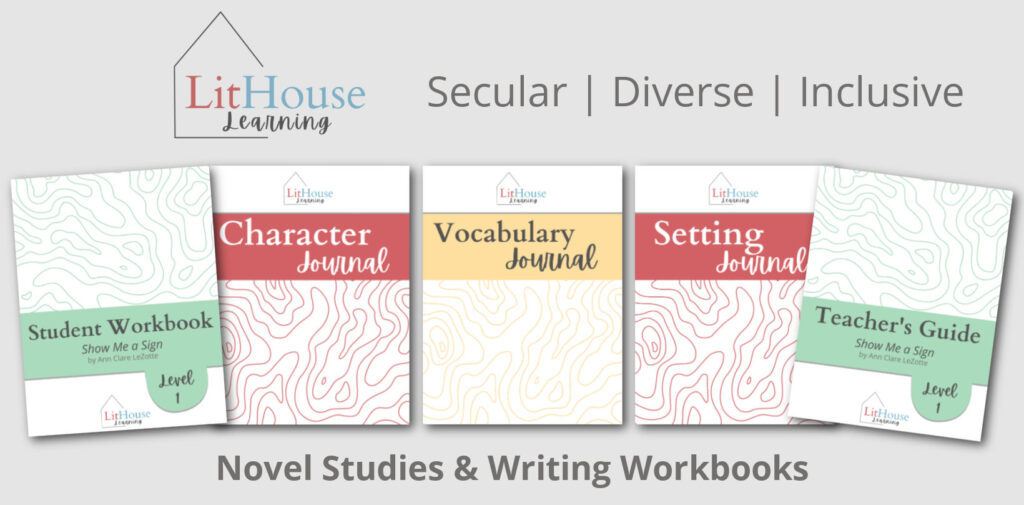 3rd Grade Novel Studies
We use Level 1 Novel Studies from LitHouse Learning in 3rd grade. We do one novel study per month and read aloud the books together. These are the novel studies we use in 3rd grade:
3rd Grade Independent Reading
It's important for kids to read every day. This is what will build their reading skills. But they don't have to read anything specific. They will get better at reading no matter what they read.
Since we want our kids to enjoy reading, it's important that they get to choose the books they will read independently. Take them to the library and let them pick chapter books or graphic novels to read.
My kids (and I) really enjoy reading fantasy books and that's what they tend to choose. I just ask them to read for at least 30 minutes every day.
3rd Grade Math Curriculum
We use Beast Academy math from about 2nd to 6th grade, though part of that depends on the kid and how quickly they move through the curriculum. It's an excellent, challenging curriculum that helps kids develop a deep understanding of math topics. We just use the online version, but they also have books.
For additional math practice my boys really enjoy playing Prodigy Math.
3rd Grade History Curriculum
For third grade history we'll be using Curiosity Chronicles Early Modern History, vol 1. We get the full bundle with the teacher manual, student book, and lap books. We pair this with the Writing Workbook for CC Early Modern, Vol 1 which uses The Writing Revolution methods and activities to develop writing skills while helping kids learn the content.
We've really enjoyed using Curiosity Chronicles to teach elementary school history.
3rd Grade Science Curriculum
We'll be using REAL Science Odyssey for our 3rd grade science curriculum. I love that this curriculum is open and go. It makes it so easy to teach, and my kids enjoy it! For 3rd grade we'll be doing Chemistry Level 1.
I love that this science curriculum includes hands-on science experiments that are easy to do with the kids.
3rd Grade Art Curriculum
I am not an artist, but I love doing art with my kids. We have a nice selection of art books to choose projects from.
We also really enjoy using Art History Kids curriculum. We've learned a ton with it and really enjoy the projects. It's a cool addition to our homeschool and I highly recommend checking it out.
3rd Grade Music Curriculum
We've been using Prodigies Music for years and love it! We do music every day right after morning basket time. The boys have been learning to play recorder, plus have been doing the laid out music curriculum in Prodigies Music.
We have boomwhackers, their desk bells app, recorders, a ukulele, and a piano to use with the Prodigies Music Curriculum. You definitely don't need that many instruments, but you can learn to play all of them with Prodigies Music.
3rd Grade PE
For 3rd grade PE, we don't use a curriculum. We play, go to the park, and go swimming regularly.
3rd Grade Homeschool Curriculum
Those are all of our choices and recommendations for 3rd grade homeschool curriculum! We chose each curriculum because they are academically robust, include hands-on projects, and we just enjoy using them!
Pin it & Share!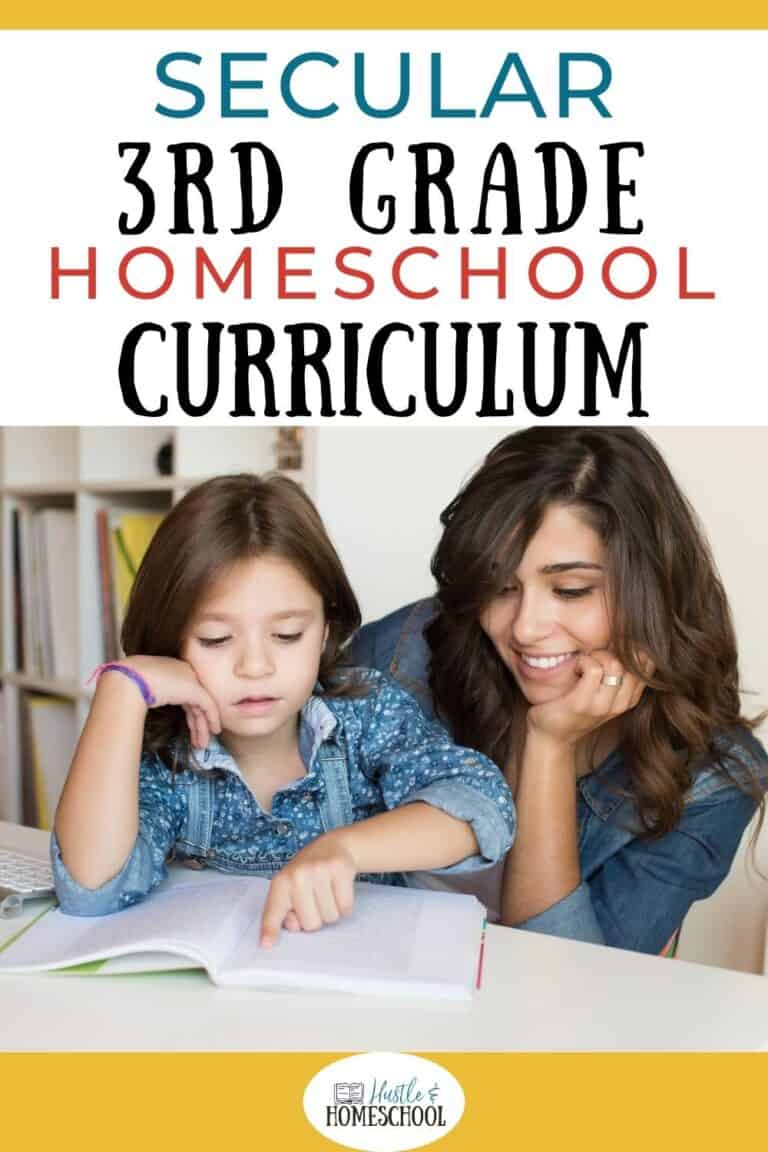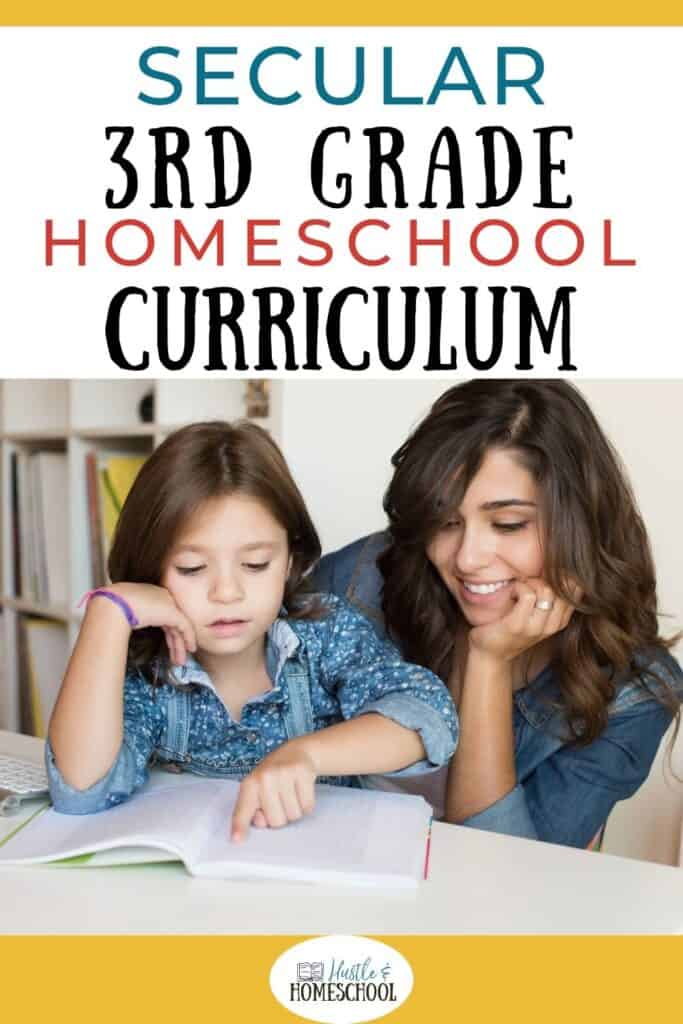 Now you know our secular 3rd grade homeschool curriculum choices.