Poetry Teatime is my family's favorite special weekly activity. The boys love helping me bake a sweet treat, have something tasty to drink, and read poetry together. They've even been excited about memorizing a poem every week lately! I love incorporating the season into our poetry teatime every couple of weeks. These are the best poetry books and recipes to have a fall poetry teatime.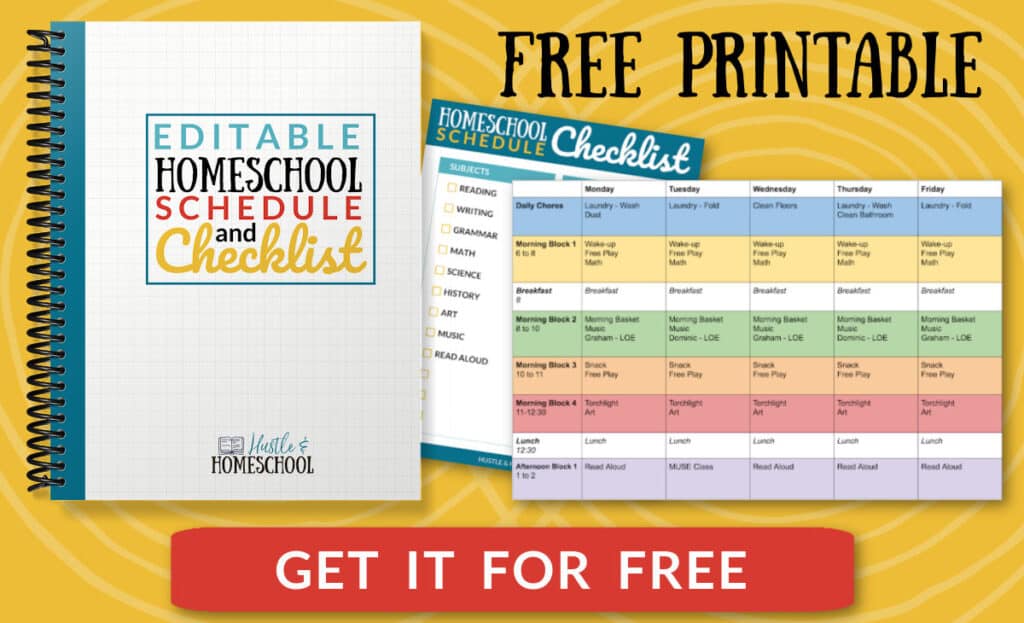 This post contains affiliate links. If you make a purchase after clicking a link, I will earn a commission. Disclosure policy
Fall Poetry Books
There are so many wonderful fall poetry books available. These are some my favorites that we either own or have checked out from the library.
If you're a fan of wordplay then this poetry book is for you! The clever use of language in these lively poems will have both children and adults captivated!
This book is all about not wanting to let go of the fun of summer, but then discovering that fall comes with fun all it's own. This is a great book for exploring the change in the seasons with kids.
This is a great book of poetry for the whole year! It's gorgeous and gives you a poem for each day of the year, so it has many wonderful fall poems that you could read along with poems for all the other seasons!
We love the poems of Robert Frost and this has a few of his poems from each other the 4 seasons. It's perfect for a fall poetry teatime!
Related: 20 Favorite Fall Books for Kids
Fall Recipes
The food of fall is so wonderful! The spices, pumpkin goodies, and savory soups are delicious. Have fun baking with your kids or making some soup to have at your fall poetry teatime.
We decided to go with this Chocolate Chip Pumpkin Bread recipe and it did not disappoint!
If you aren't a big fan of pumpkin, then do something with apples like these Easy Apple Fritters. Or you could make these Pecan Pie Muffins.
If you want to stay away from sweets then make a hearty soup using harvest vegetables. Or make any other recipe that makes you think of fall!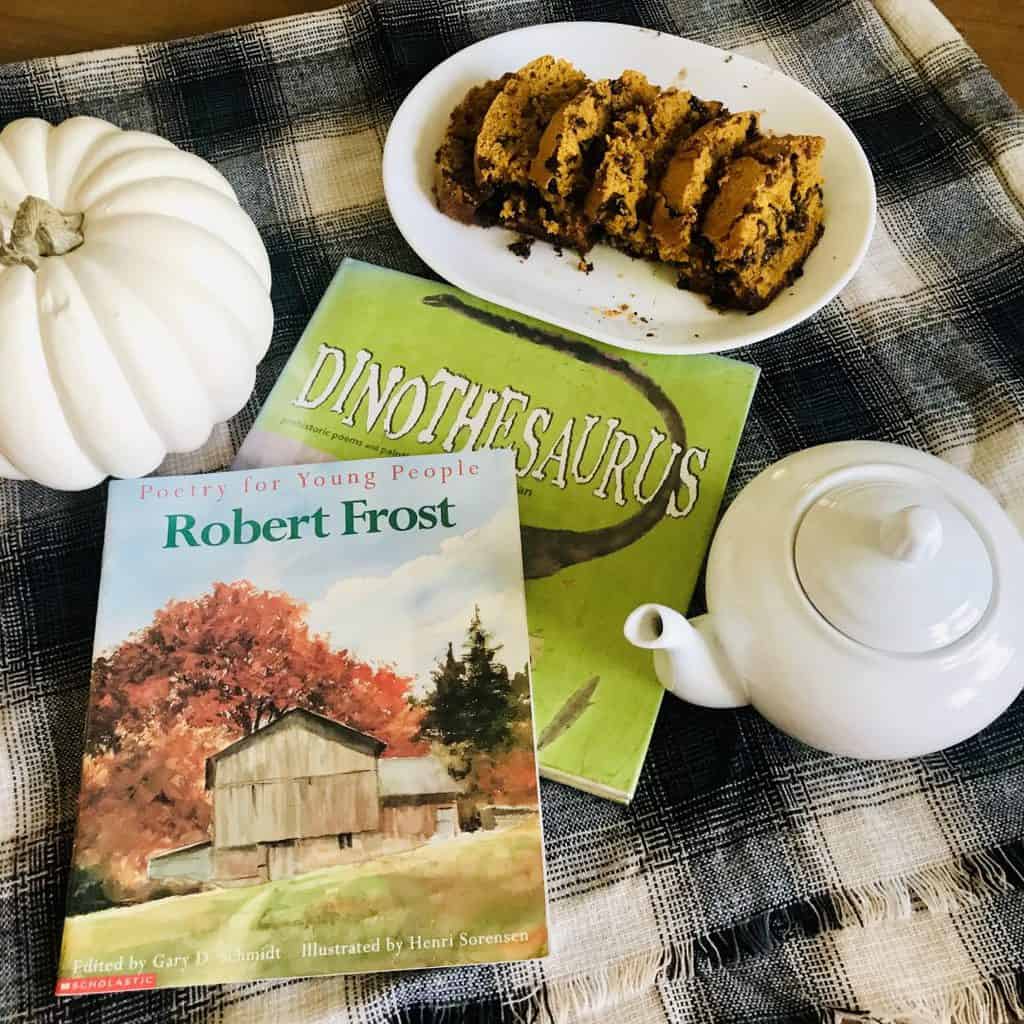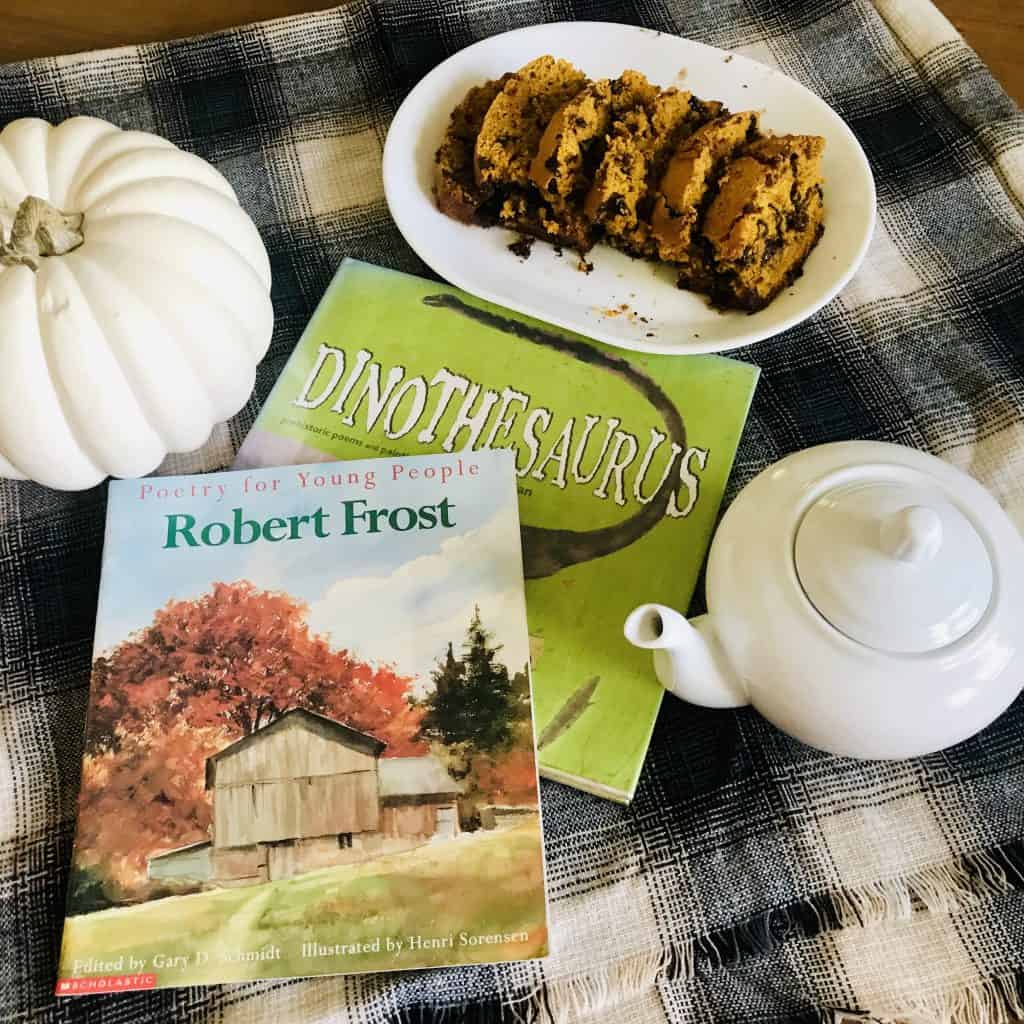 Fall Tea (Or Other Drink)
Yes, it's called Poetry Teatime. No, you don't HAVE to have tea. Some people don't like tea, and that's ok!
If you haven't tried tea with your kids then pick up a box or 2 at the store. You can usually find a sampler box to try a few different kinds!
Alternatively, you can always make a different hot drink!
Hot Apple Cider is always a big hit! You could try this Pumpkin Spice White Hot Chocolate – it looks amazing! Or this Salted Caramel Hot Chocolate.
It's always fun to try new recipes with kids and get them into the kitchen with you to help prepare everything.
Fall Poetry Teatime
Welcome the new season with a fall poetry teatime! We incorporate the season into Poetry Teatime about every 3 weeks. This way we're acknowledging and celebrating the changes going on in the natural world.
Make Poetry Teatime a weekly activity in your homeschool and you'll soon find your kids excitedly anticipating it each week!
Please Share & Pin!