Whether you call it morning basket time or circle time, there's no doubt that it's an excellent way to start the day! As a secular homeschooler it can be difficult to figure out how to implement this because most discussions surrounding morning basket time includes lots of religious materials. Many secular homeschoolers find themselves wondering what to do during this time. How can you make a secular homeschool morning basket?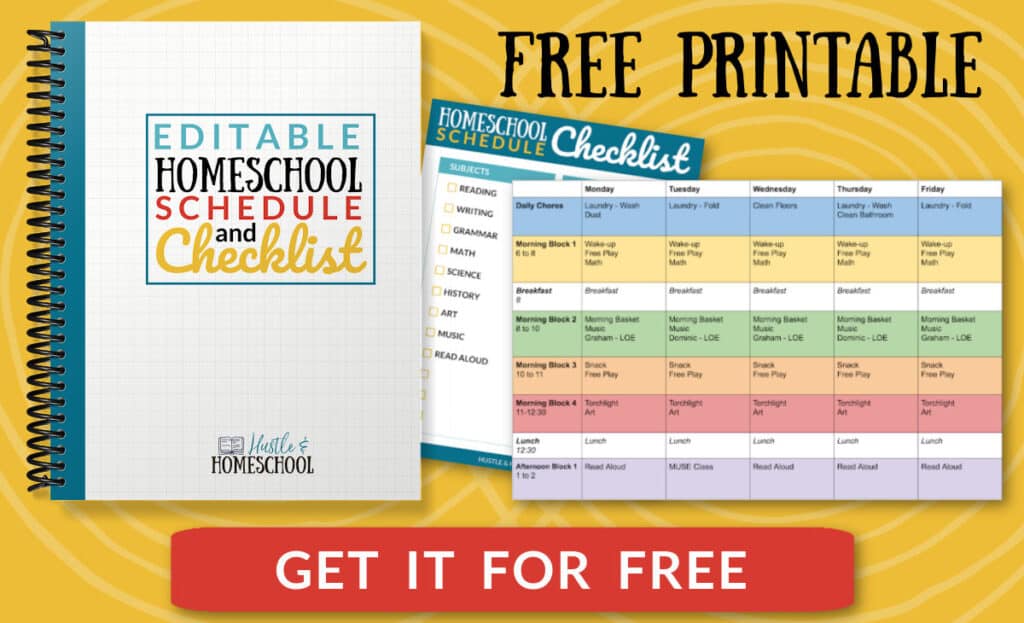 This post contains affiliate links. If you make a purchase after clicking a link, I will earn a commission. Disclosure policy
The good news: It's easier than you think!
You can enjoy a wonderful, enriching time with your children each morning, reading and discussing meaningful things.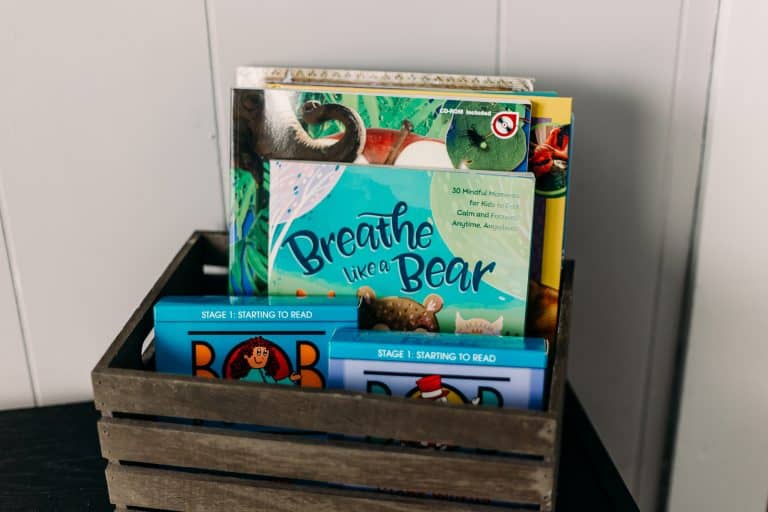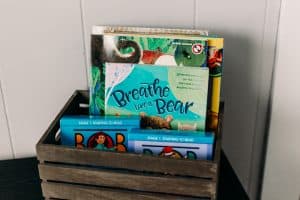 What is Morning Basket Time?
Grab your basket of books and snuggle up with your family on the couch in the mornings or gather around the table during breakfast.
Look at the day's calendar & activities.
Practice mindfulness or meditation. Read stories on character building and virtues. Discuss ways the story shows the virtue and how you all can practice that virtue. Read a seasonal picture book or chapter book aloud together.
These activities are the essence of morning basket time. It is a relaxing, bonding, and strengthening time for everyone.
Choose the time in the morning that suits your family best. It might be first thing after you wake up, or it could be after breakfast. We tend to do it during breakfast! Develop a routine around what activity or book you do first, and try to do it in the same place most of the time.
Consistency is key when it comes to morning basket time. The ritual of morning basket time or circle time will center your whole family before you begin the day.
4 Must Have Items for Your Secular Morning Basket
Daily Calendar
Mindfulness and Meditation Exercises
Character Building
Seasonal Books or Chapter Book
These are the only 4 things that you need to get started with Morning Basket Time. I'll also include some BONUS options too. Always remember to take suggestions and use what works for you and your family! Craft the perfect morning basket time that will nourish your kids and center you for the day ahead.

1. Calendar and Weather Chart
This is a great addition to morning basket time for little kids. Learning about time, the days of the week, the months of the year, and weather patterns are such important topics!
2. Mindfulness and Meditation Exercises
Mindfulness or meditation exercises calm rambunctious little ones and focus older kids and teens. It's important to do this first during your morning basket time. This doesn't have to take a long time. It might only take 1 minute, or you might take 10 minutes. Start with a shorter amount of time and increase it if you want to and your kids seem to need it.
There are so many wonderful mindfulness and meditation books for kids. We've been using Breathe Like a Bear (pictured above). We all love the illustrations and my kids enjoy doing the meditation exercises. Their favorite is the Hot Chocolate breathing exercise!
For kids 7+ we really like using Big Life Journal. This guided journal helps kids develop a growth mindset, which is super important! They also have an accompanying podcast that we enjoy too.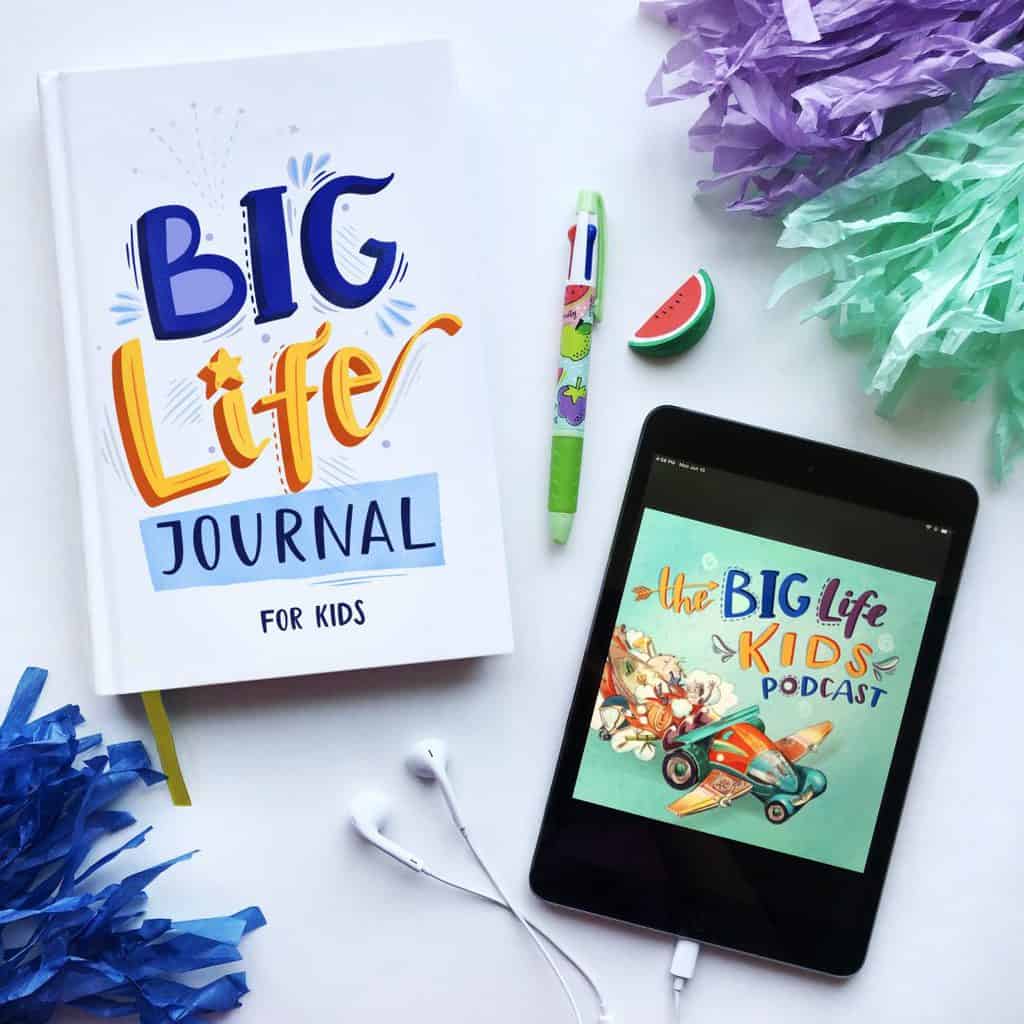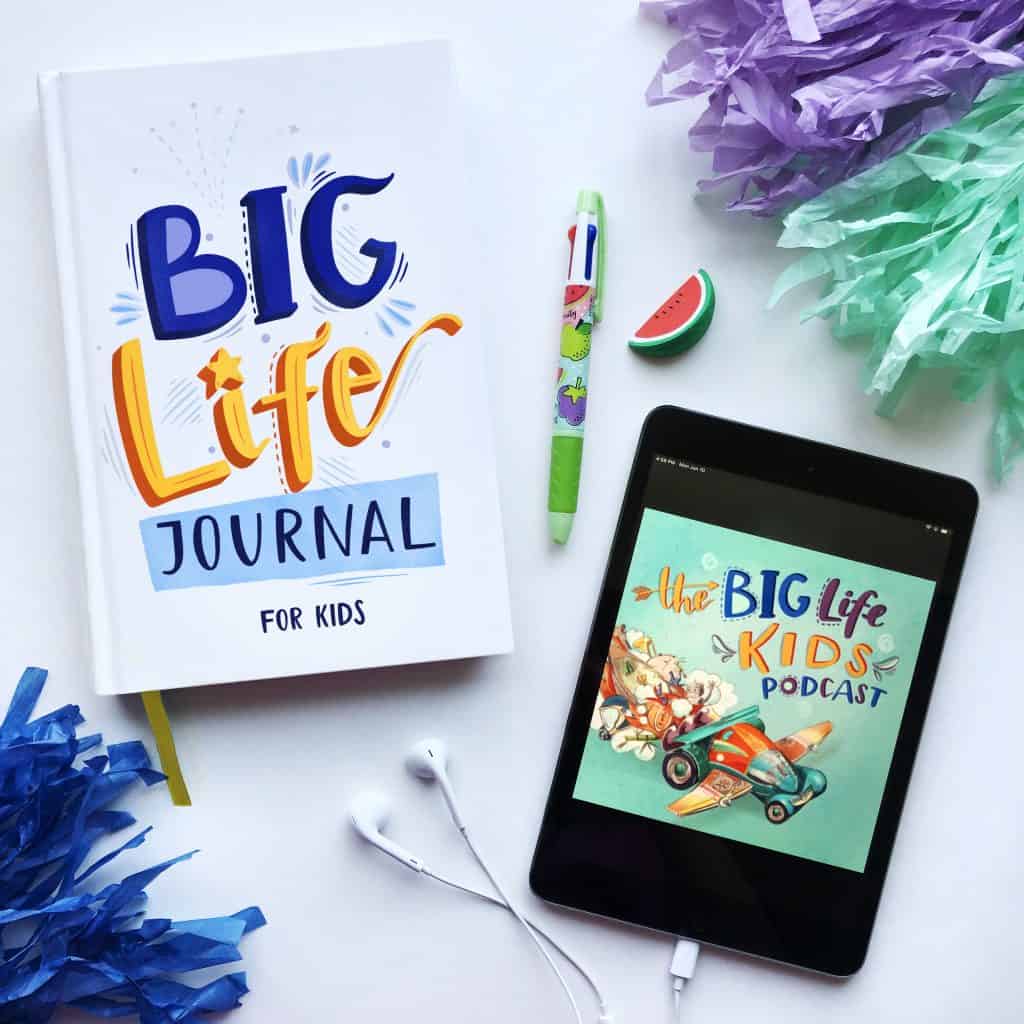 3. Character Building
Character building is such an important topic to teach kids. I know I want my kids to be well rounded, caring, helpful people who want to make the world a better place. Teaching character and virtues will also improve sibling relationships as they begin to think in new ways and change their behavior to reflect that.
This requires thoughtful communication, with both you and your children opening up to discussing hard things. There are some amazing secular resources for teaching character and virtues.
We used Building Character with True Stories in Nature (pictured above) in Kindergarten, and for first grade we are using Mali & Keela. Both books are great!
4. Seasonal Books or Chapter Book
For younger kids, seasonal picture books are a must have for your morning basket time. This helps kids tune into the world around them, and become familiar with what each season is like so they know what to expect and can anticipate fun activities. It helps them appreciate nature and seasonal books are a good jumping off point for science discussions!
We keep a section of our cube shelf in our living room full of seasonal picture books for the current season. I work through reading all of these during our morning basket time, reading 1 to 3 each day and then repeating them when we've finished all of them.
For older kids and teens, reading a chapter book aloud together (or listening to an audiobook together) is relaxing and special. It gives you an opportunity to enjoy the same book together and have discussions about the plot, themes, and characters. You can use ANY BOOK for this. It could be one that you are using with a curriculum, but definitely doesn't have to be.
Related Posts:
Bonus Items
These are some extra things that you could include in your morning basket time. Don't feel like you need to do all of these things. It's like the waiter offering dessert at a restaurant, you might have eaten too much food to even consider dessert or you might be ready for something sweet!
Think of these bonus items the same way. You might find some that you do every day. You might find that you only do them sometimes. Do what works for you!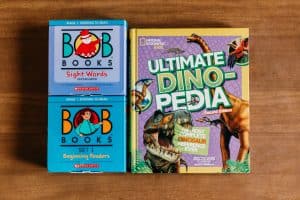 Interest Led Nonfiction
We keep it short and sweet with the interest led nonfiction during morning basket time. Whatever my kids are really into at the moment, I'll choose a nonfiction encyclopedia type book and just read one spread per day. It gives them a bite size amount of information about something they're already interested in and is often needed between the character building and the seasonal books for us.
We really enjoy the Kids National Geographic Books, and they are perfect for this!
You know what your kids are interested in. Pick a great kids encyclopedia on the subject and just do a page or 2 per day during your morning basket time.
Music
Many families love singing songs together and find this to be an enriching activity to do during morning basket time. We have really enjoyed Prodigies Music and use it everyday during our morning basket time!
Early Reading Books
Do you have an emerging reader who is so excited about it? Add 1 book at their reading level to your morning basket time. They'll be excited to read to the whole family, and it will be excellent practice for them! Our oldest, Dominic, was so excited about reading actual books, so in Kindergarten we had 1 Bob Book or
Logic of English reader
per day in our Morning Basket!
Poetry
Poetry can be a wonderful addition to morning basket time. You get a poetry book that has a poem for every day. Or focus on memorizing a short poem with your kids each week. We really enjoy this book of poetry to read every morning.
Must Have Items for a Secular Morning Basket Time
Using these tips and recommendations, you can create the perfect secular morning basket time for your family! Enjoy a relaxing, bonding, enriching time with your family every day through implementing these suggestions.
Must Have Items:
Daily Calendar
Meditation or Mindfulness Practice
Character Building Story & Discussion
Read Aloud: Seasonal Books or Chapter Book
Bonus Items:
Interest Led Nonfiction
Music
Early Reading Books
Poetry
Don't forget to find a basket or crate that sparks joy for you to put it all in!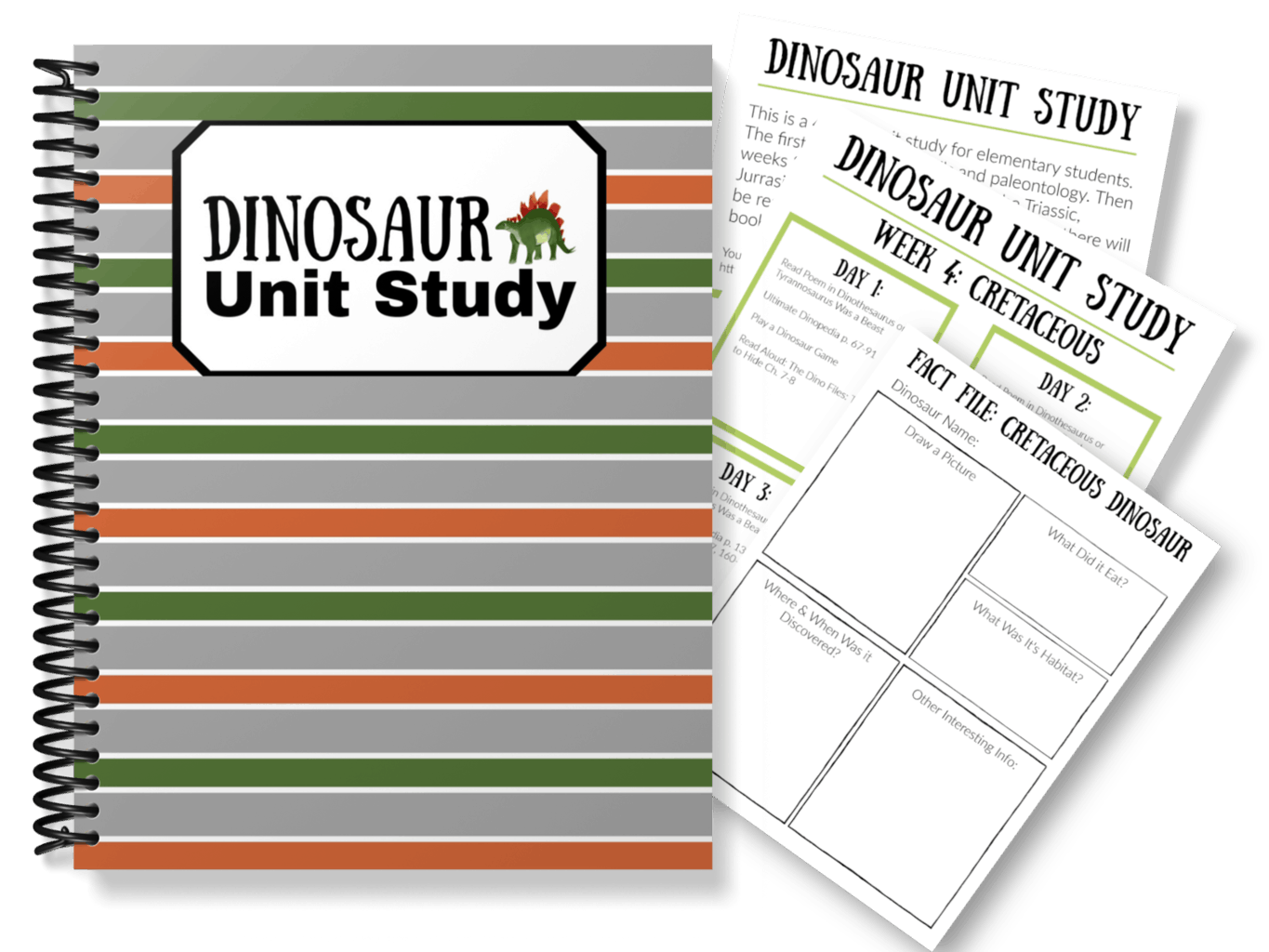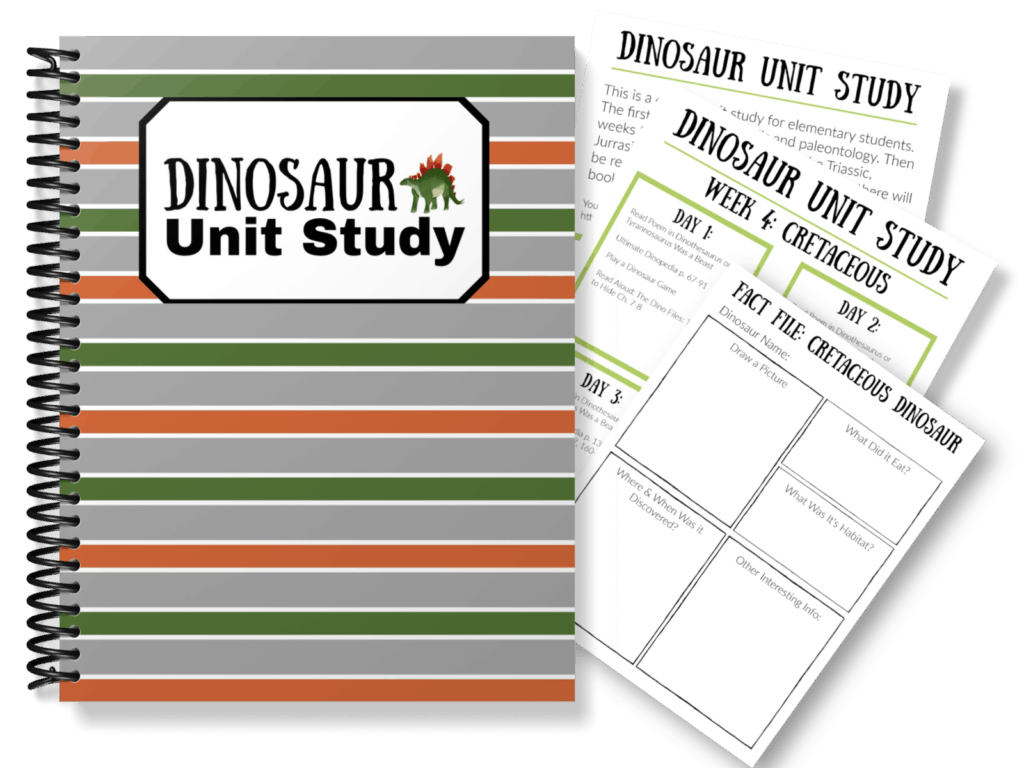 Related Posts: