I received this product for free and was compensated for my time reviewing this product/service, writing this review, and hosting the giveaway.These are my honest opinions. I was not required to post a positive review.
This post contains affiliate links. If you make a purchase after clicking a link, I will earn a commission. Disclosure policy
One of the most difficult subjects to teach as a homeschooling parent is foreign language. Most places require this for high schoolers and many parents want to start teaching their younger kids a foreign language as well. But how can you do it? One great option is by using an online class! We decided to try out ASL for homeschoolers at Mr. D Math.
This class is really designed for high schoolers, but middle schoolers can also take it. It's easy to get started and your student can do the course work at their own pace.
Mr. D Math offers 3 levels of ASL, so your students can continue to progress and get all of the required course credit for high school.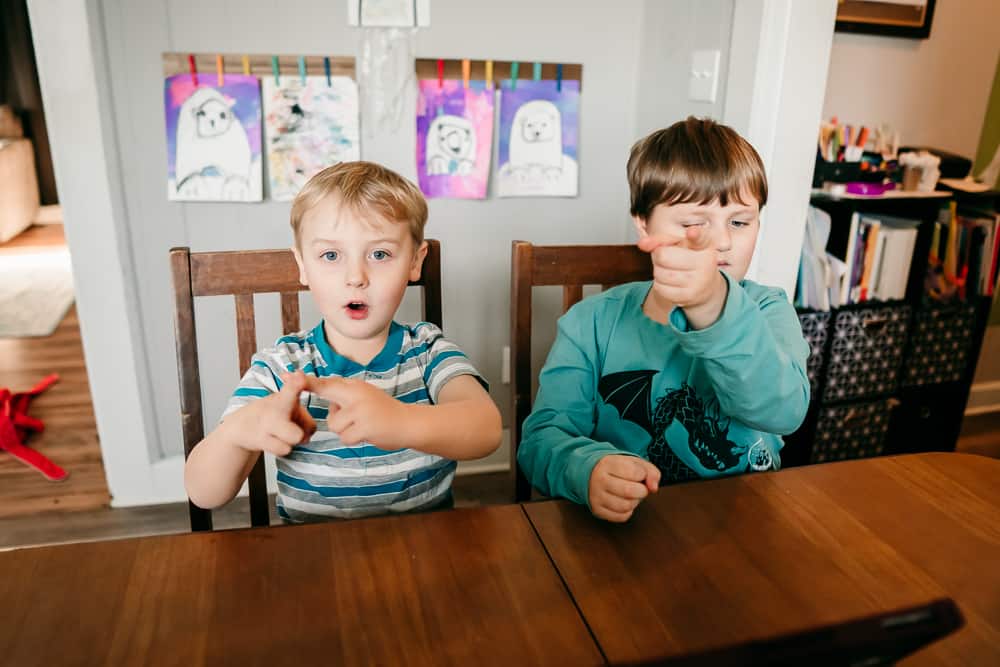 Students login and watch a video lesson, practicing the vocabulary that is being taught throughout the lesson. Students need to make videos of themselves signing to be reviewed by the instructor along with each lesson. Plus there are some other homework assignments as well.
There are also 2 tests which are conducted in an online classroom live and are a project learning based assessment.
The course also includes live monthly help sessions with the instructor!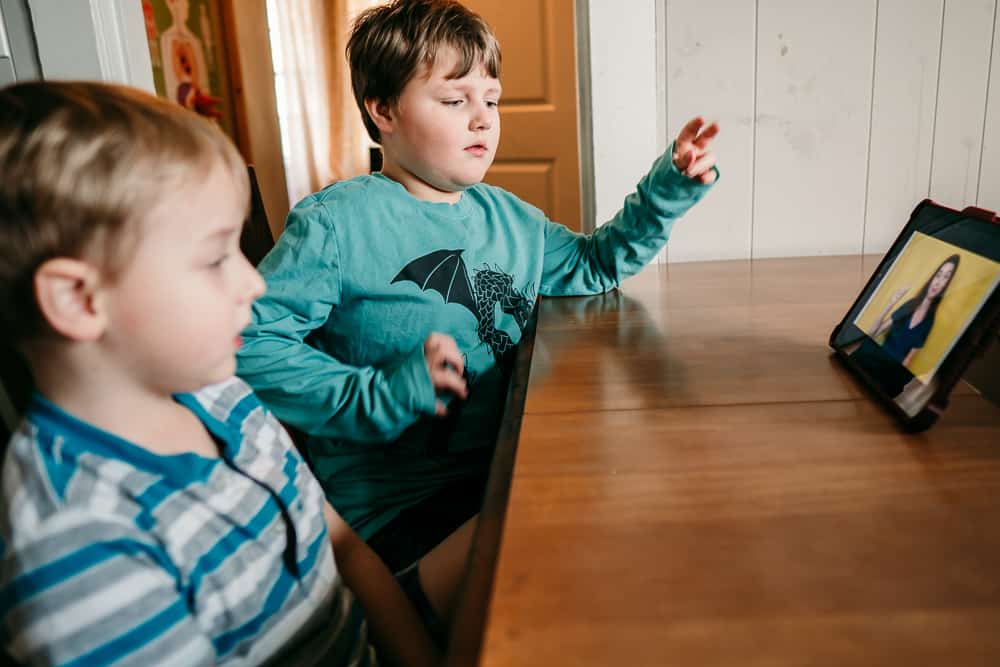 ASL Course Curriculum
Your kids will be set up for success both in passing the course and in being able to communicate effectively in ASL.
In the ASL 1 course students will learn how to have basic conversations in American Sign Language, learn about the history of Deaf culture and best etiquette practices when conversing with Deaf people.
ASL 2 & 3 continue building vocabulary and ASL conversation skills.
ASL 1 and ASL 2 satisfy the high school credit requirement, while ASL 3 is designed for those who want to further their abilities in ASL.
Using the ASL Class with Elementary Students
While the ASL for homeschoolers class is designed for high schoolers to receive their required foreign language credit, you can adapt the course to fit the needs of any age student.
You could take it as a parent or do the course alongside your elementary age kids.
This is what I've been doing with my 2 boys who are in Kindergarten and 1st grade. They are having so much fun learning ASL and I'm learning right alongside them.
We're approaching it less formally, not taking the tests, but we really enjoy the content of the class. It's organized well and the topics covered in ASL 1 are rewarding because we quickly learned how to have a basic conversation in ASL.
ASL for Homeschoolers at Mr. D Math
If you're looking for a foreign language option and your kids are interested in learning ASL, then you should definitely check out the ASL for Homeschoolers class at Mr. D Math.
Not only is it effective in teaching ASL, but it's also a fun and interesting self-paced class.
As a fun bonus, Mr. D Math occasionally hosts contests that students can participate in & win prizes.
The culture that I've seen at Mr. D Math while participating in ASL 1 has convinced me that it would be a great place for our homeschool students to take other classes as well. They have many offerings from math classes (obviously) to writing, study skills, test prep, and more!