I received this product for free and was compensated for my time reviewing this product/service, writing this review, and hosting the giveaway. These are my honest opinions. I was not required to post a positive review.
I'm going to be totally honest with you, I do not like math. I never have and I don't enjoy teaching math either. A couple months ago I did a survey of my readers and over 50% of those surveyed said that math is their least favorite subject to teach.
I want my kids experience with math to be different. I want them to enjoy it and feel confident with it! Using CTCMath has finally made this dream a reality!
What we like most about CTCMath:
I don't have to teach it – they can do their math while I do the dishes!
It's all online.
The lessons are direct and short with corresponding review questions.
The questions can be read aloud by pushing a button on the screen.
Automatically tracks progress and sends reports to parents.
BONUS: The teacher has an Australian accent, which makes listening to the lessons quite enjoyable.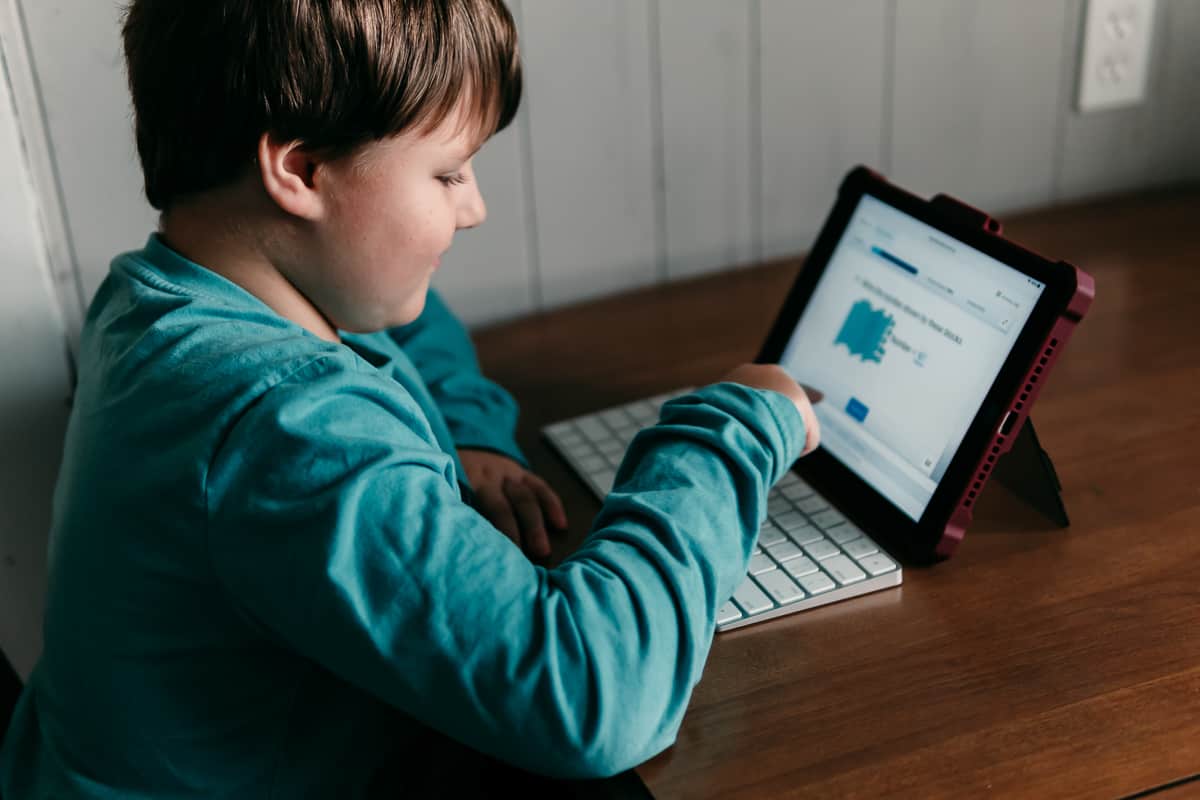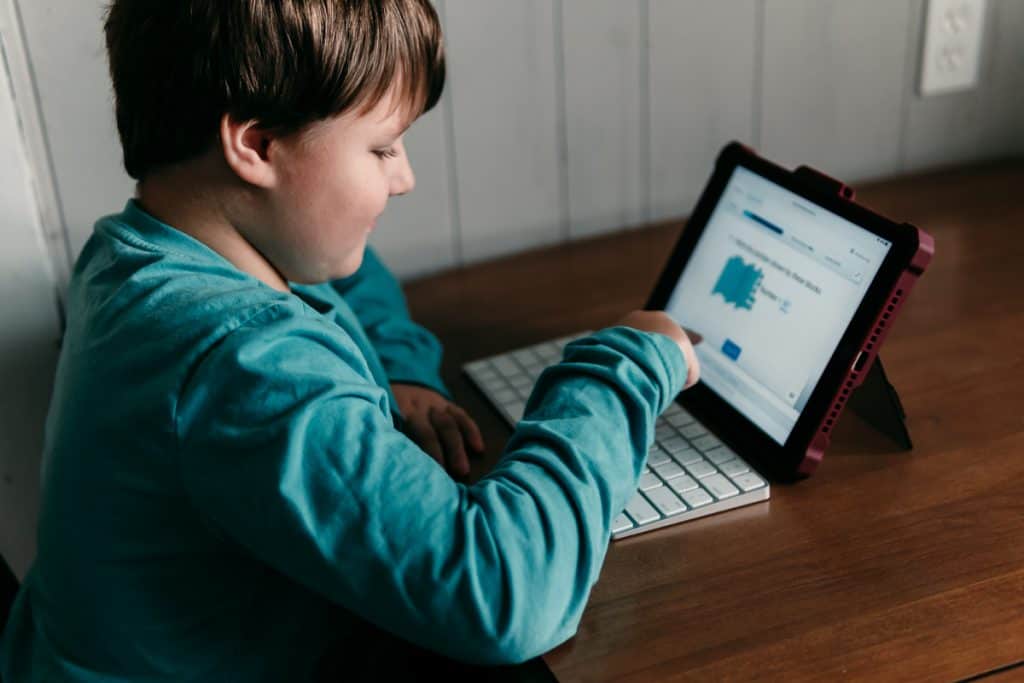 How I originally planned to use CTCMath
We started using CTCMath halfway through the year. We had another math curriculum that we were using and I thought CTCMath would be great for additional practice. I would just choose the lesson that went along with our other curriculum.
While I think this could be a good option, it's unnecessary. My boys would beg to do more lessons in CTCMath and it quickly became their preferred way to learn math. So we ditched our other curriculum and just use CTCMath now!
Getting started with CTCMath was so easy! The Homeschool Family Membership gives us 1 year access to ALL of the levels, so it's perfect for families with multiple kids.
I have a parent account where I can see progress reports and assign tasks. Each of my kids have their own student account where they complete their lessons.
To learn more about how to get started check out this CTCMath video from Youtube.
CTCMath offers so much flexibility because you have access to all of the levels. This way your kids can go back to review concepts they may be struggling with or work through the lessons more quickly if they're ready for more advanced work.
You can input tasks for each of your kids with specific lessons due on specific days. I made it more flexible by putting in lessons due within a 1 week period and it has worked really well for us that way.
Get a free trial membership to CTCMath.
Is an online math program right for early elementary students?
I have always been hesitant to do an online math program because my kids couldn't read yet and I thought it would be better to have more hands-on introduction to math concepts in the early elementary grades.
My concerns weren't wrong, but CTCMath has addressed those issues! Every question can be read aloud with a simple push of a button. This is perfect for my second child who is 2 years ahead in math. He just turned 5 (so is preschool age), but is doing first grade math.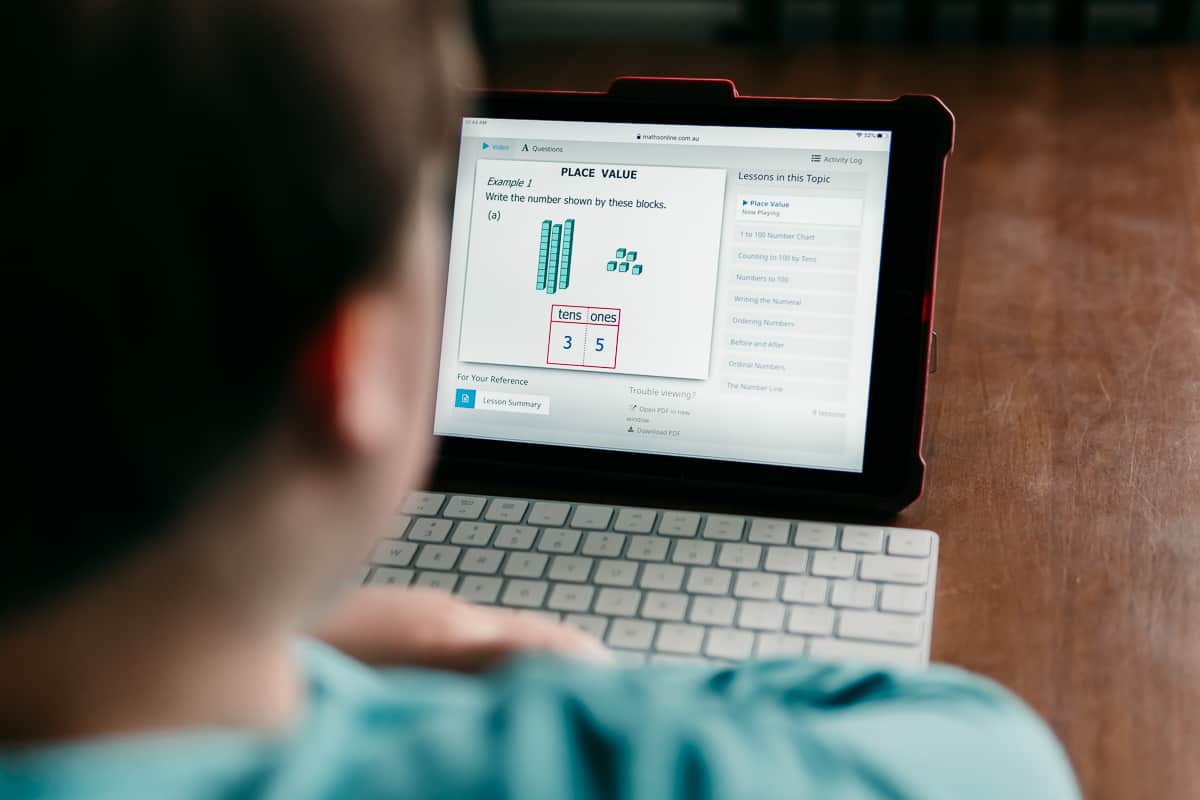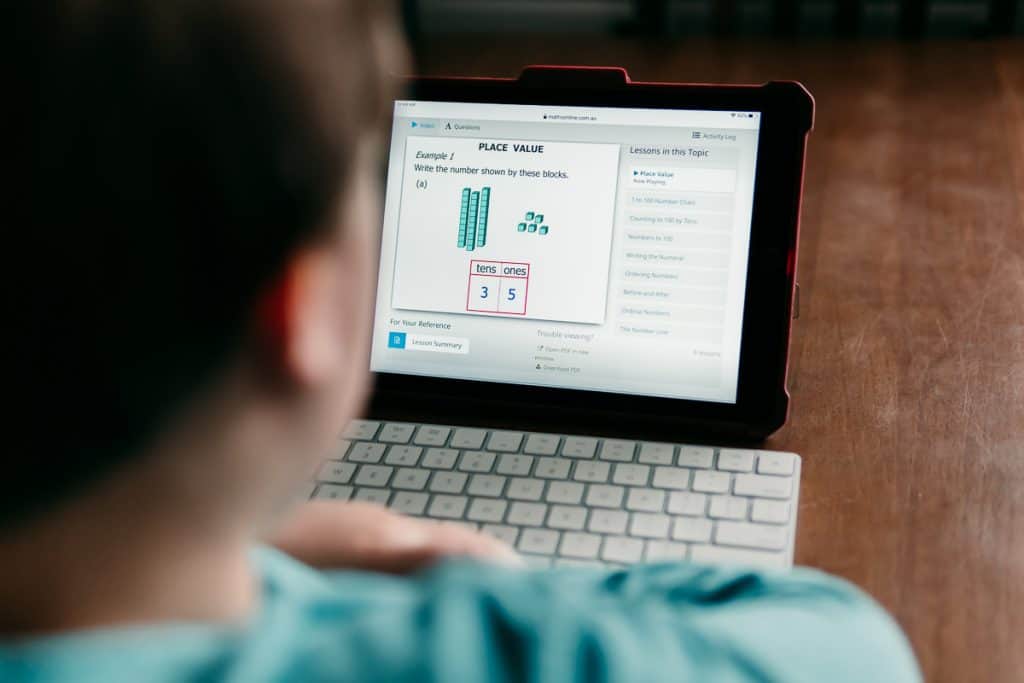 It's also so much easier for kids to type in the numbers instead of writing them. While my 5 year old would quickly tire doing a worksheet, he is eager to do the CTCMath lessons and has no problem completing the review questions.
While there aren't physical manipulatives included with this curriculum, there are virtual ones used in illustrating the lessons and questions. You could easily use hands-on manipulatives with this program too though.
After using CTCMath for a few months, I can definitely say that it works great for early elementary students – and is actually easier for them to use than a more traditional workbook or worksheet approach.
What My Kids Say About Math Now
My boys are excited to do math every morning, and they often beg to do extra lessons.
They love watching the video lesson and celebrate when they answer questions correctly.
They are more confident when doing math now and seem to grasp the concepts better than when I was teaching them with a different curriculum.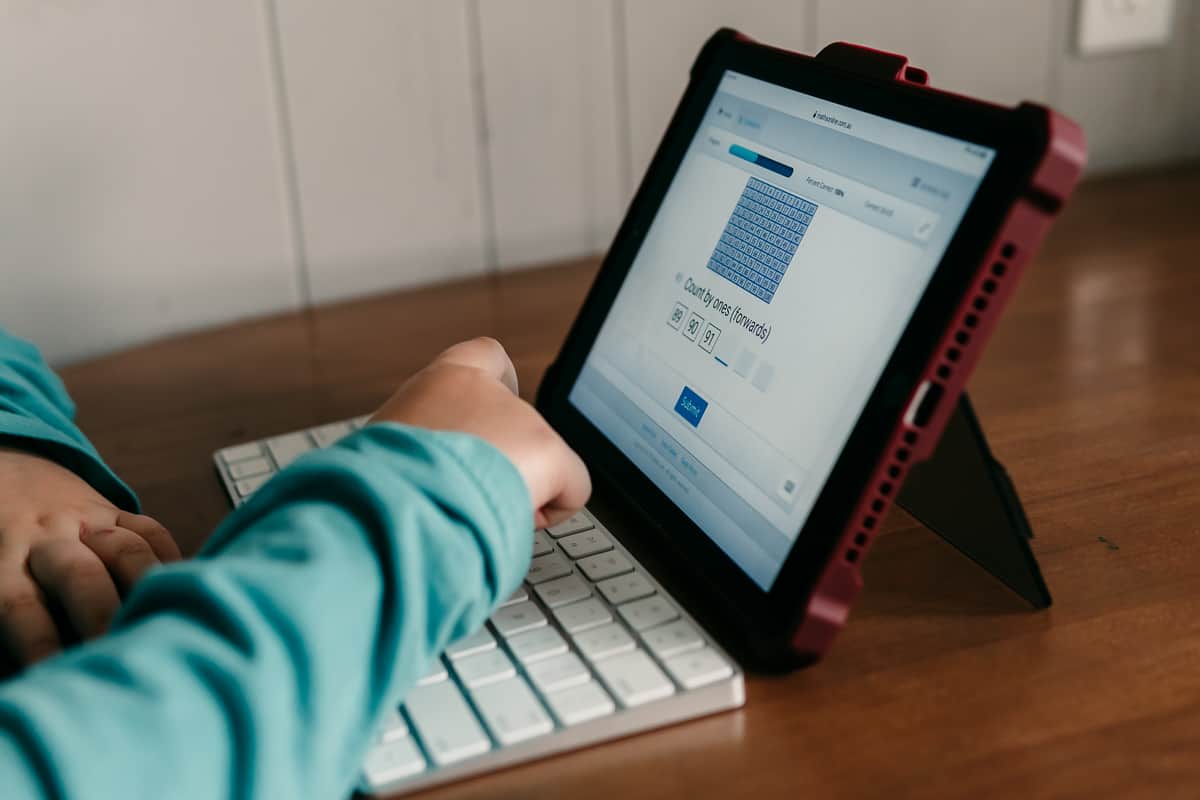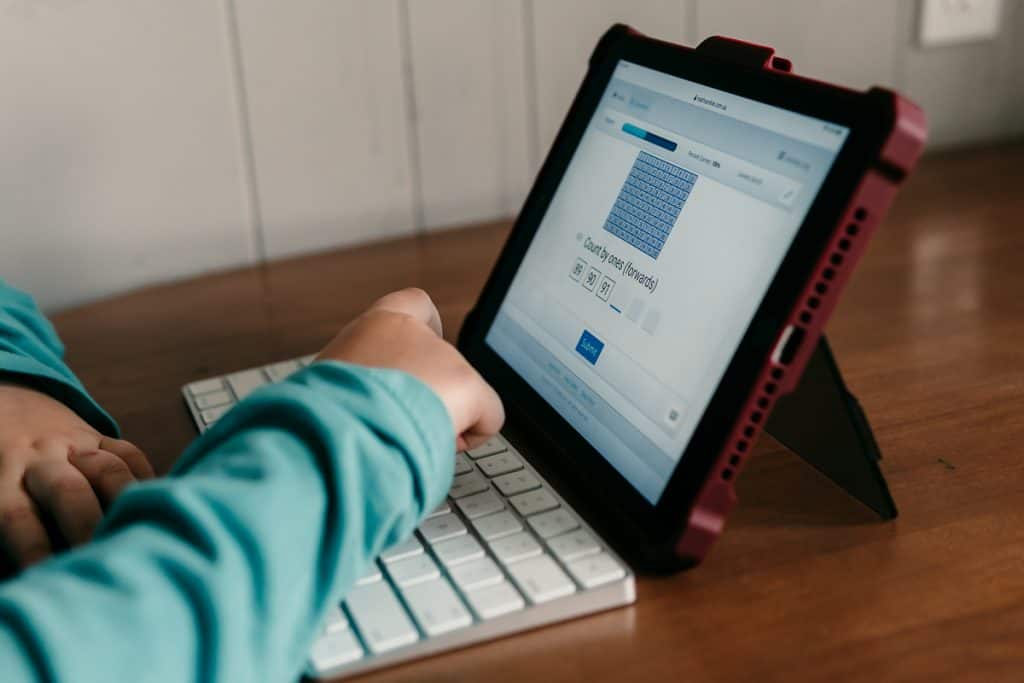 The Little Details
CTCMath is a mastery based program and does not follow common core standards.
I have nothing against common core, but I know it can be important for some people to either use it or not use it.
It's also important to know your kids to determine if they would benefit more from a mastery program or spiral program.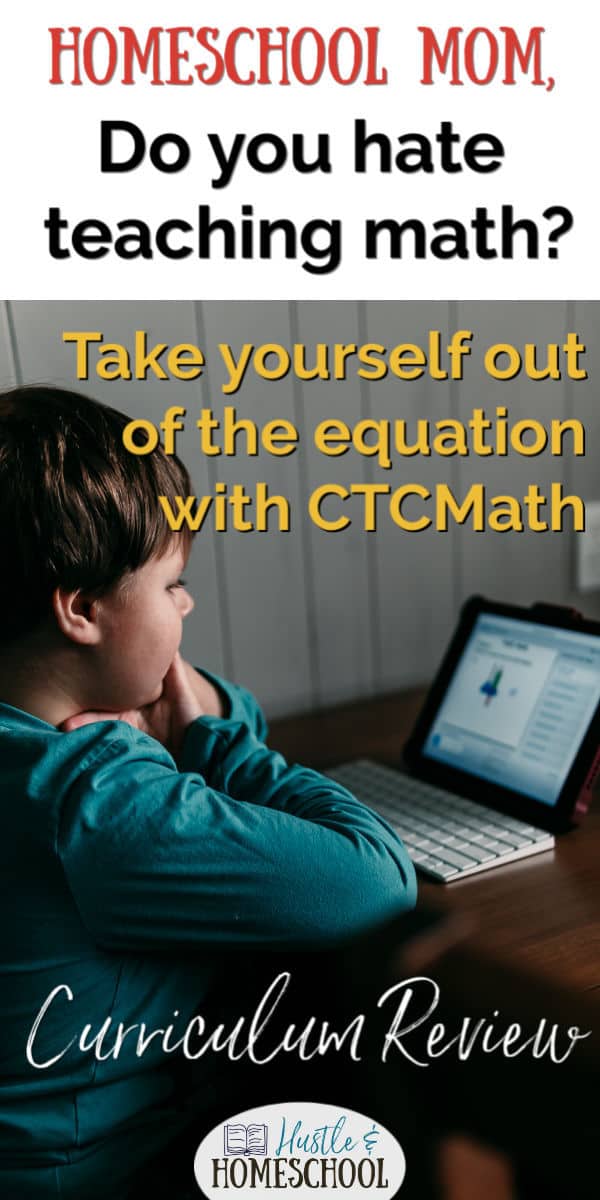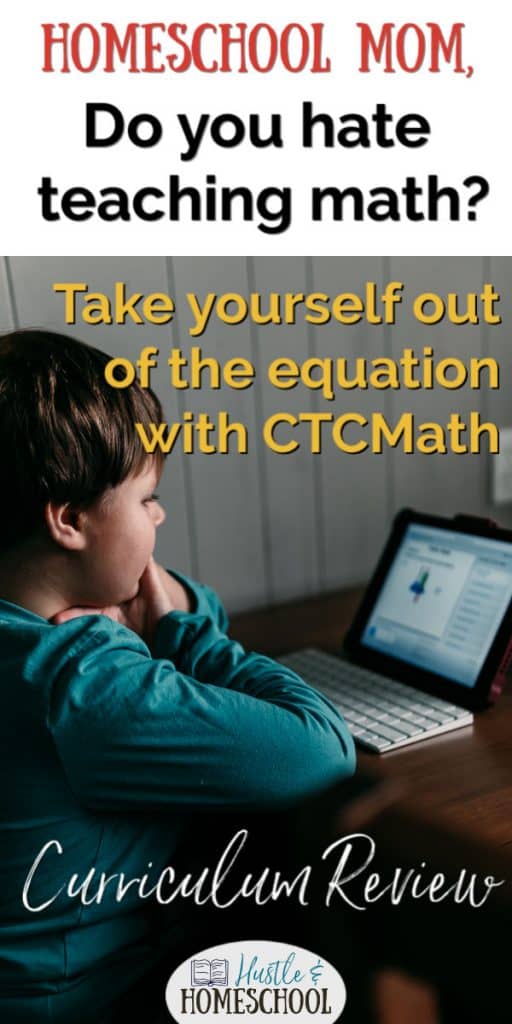 Read more curriculum reviews & recommendations.
Why I Recommend CTCMath
CTCMath is a thorough and well rounded curriculum. Their Homeschool Family Membership is affordable & gives you access to ALL of the math levels, which allows all of your students to use it.
It's perfect for the homeschooling mom that doesn't enjoy math or is very busy. You can get work done or do chores while your kids complete their math lessons.
Get your free trial to see if it will work for your family & enter the giveaway for a free 12 month membership!
Share this CTCMath Review!