The best Amazon Prime Day Deals for Homeschooling Families
One of the benefits of being an Amazon Prime member is getting exclusive deals on Amazon Prime Day. In 2021, Prime Day is June 21-22. You definitely don't want to miss it! These are all the best Prime Day deals for homeschoolers.
This post contains affiliate links. If you make a purchase after clicking a link, I will earn a commission. Disclosure policy
You can click here to get a 30 day free trial membership and get all the prime benefits including Prime Day deals!
Prime Day Electronics Deals for Homeschoolers
Kindle Deals
We love using Amazon's Kindles and Kindle Fires for homeschooling, reading, and entertainment. There are many great educational apps available, and it's so easy for kids to read ebooks checked out from your library or purchased on Amazon.
Kindle Fire
Save now on these great kids tablets! The 2 models I recommend are:
This Kids Kindle is just for reading! No distractions or temptations, plus it includes tons of great kids books for free. And you can easily get ebooks from your library and send them to your kindle to read!
I love using my Kindle Paperwhite for read aloud time with my kids and reading books for fun just for myself. They're also waterproof, which is awesome. I highly recommend the Kindle Paperwhite as a good e-reader!
Chromebooks are great computers for homeschooling. They're simple and fairly inexpensive. And they've improved a ton! There are some great options that will make fantastic computers for you or your kids.
Amazon Echo
One of my favorite things is pairing my Audible subscription with a smart speaker! It's so easy to listen to a book or music with the Amazon Echo. There are a few different versions available.
I highly recommend using one of these with my Nature Study Journal! It's a great way to capture interesting finds in nature and add them to your journal easily.
Prime Day Subscription Deals for Homeschoolers
You can read tons of great books with a Kindle Unlimited subscription. Get your first 6 months 50% off here!
There are often times when I just want to sit back and listen to a book with my kids instead of reading it aloud. Or sometimes the audiobook is so well narrated that I just can't pass it up! I regularly check out audiobooks from the library, but sometimes the wait is just too long or they don't have the book I want.
That's where the Audible Subscription comes in! It's much cheaper to have an Audible subscription to get books we want or need than buy them individually.
Right now you can get a 12 month Audible Subscription for over 40% off! A seriously great deal!
STEM Toys – Up to 30% off
These will make great birthday or Christmas gifts! Plus they're educational, so you can use them as part of homeschooling. Click here to see the full list of STEM toys here.
We have one of these and it's so cool! My kids loved doing this and seeing how the rocks changed over the month. Here's a picture of when we took them out the first time.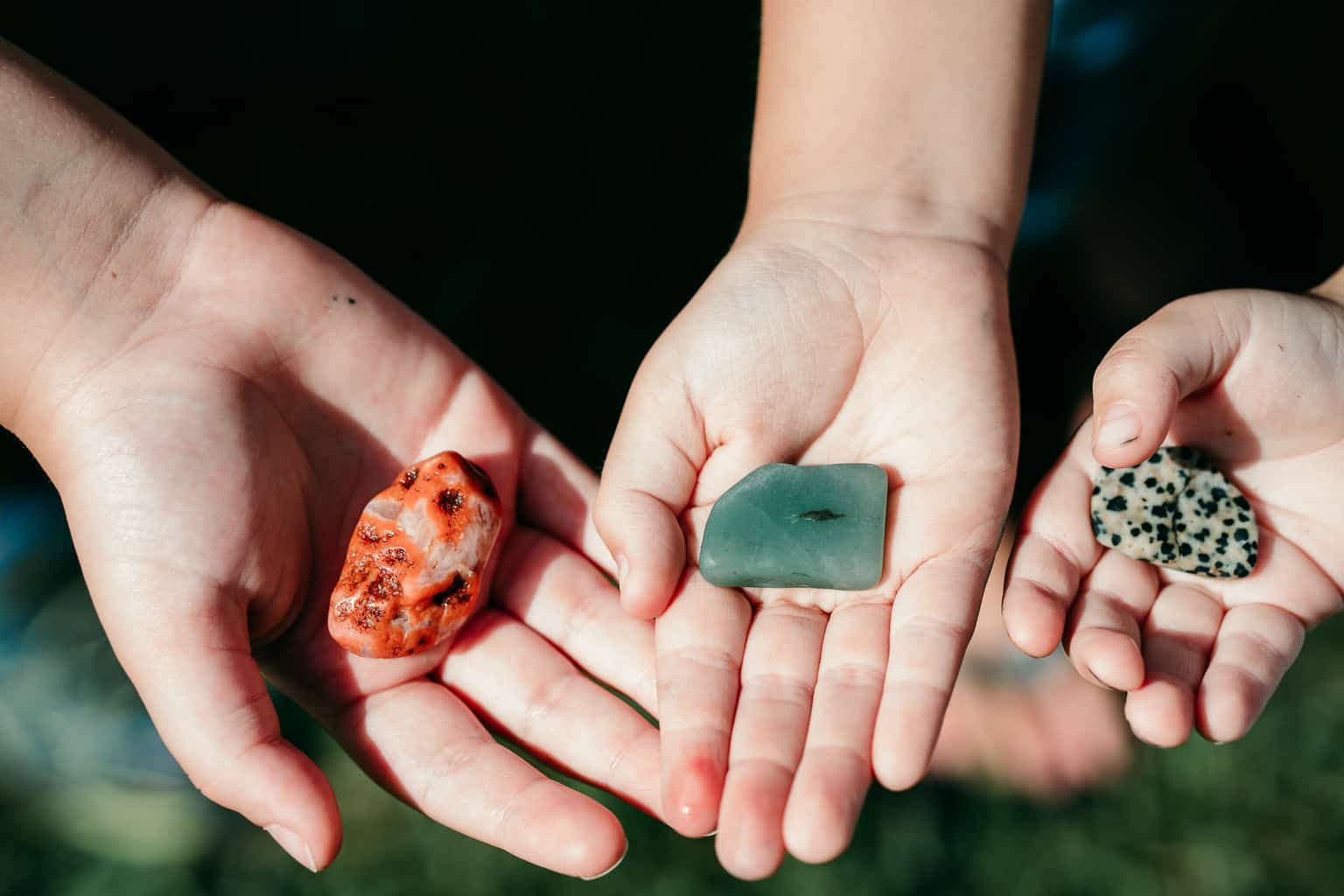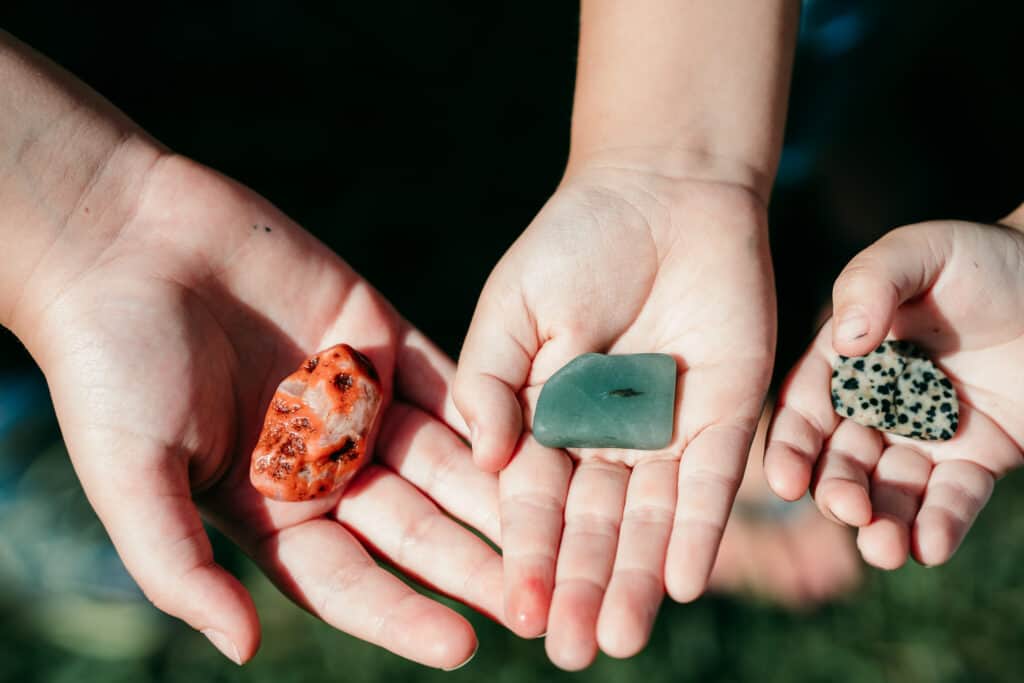 If one of your kids is into Paleontology or Archeology, then you definitely need to get a fossil dig kit!
Rocks, geodes, and a volcano are all included in this kit! You can do over 15 science experiments with your kids.
These kits are awesome for learning about electronics and how circuits work.
You'll quickly find that you will need one of these while teaching science. Get this great deal on one!
My boys have played with Magna-Tiles since they were 2 years old and still play with them now. It's one toy that I think every family needs!
Pattern Blocks – 50% off
There are tons of great learning and pretend play toys for preschoolers!
We LOVE the Osmo Educational Games system. I highly recommend that homeschoolers get some of these games. The hands on elements take it beyond a great learning app and make it concrete.
Click here to read my review of Osmo Games.
Click here to learn more about the different Osmo Games – some awesome new ones too!
These are great for teaching math in a hands-on way!
We love the vibrant colors we get with liquid watercolor paint. It's really fun to use and get creative with!
Homeschooling moms are BUSY! Dinner is much easier with an Instant Pot. Seriously if you don't have one, get one. I waited way too long and just got one last year. I wish I had gotten one sooner.
Games
Kingdomino – 20% off
This is one of our favorite family games! It's fun, develops strategic thinking skills, and math skills!
Catan Junior – 33% off
Skillmatics Trivia Games – 20% off
There are 7 different topical packs of trivia cards to choose from!
Phase 10 – 30% off
Tall Tales Storytelling Board Game – 30% off
Chess – 25% off
No Stress Chess – 44% off
Great for teaching how to play Chess!
Disney Eye Found It Card Game – 40% off
Subscription Boxes
Up to 60% off Subscription Boxes for kids!
This is an incredible deal! A 6 month subscription for just $5!!!
Great deal! 4 month subscription for just $0.99!!!
Another great magazine deal! A 4 month subscription for just $0.99!!
Stay Up to Date on Prime Day Deals for Homeschoolers
More deals will be added to this post throughout the day and shared on our Facebook page! Check back regularly so you don't miss out on these Prime Day deals for homeschoolers!