Time to come clean, I grew up in a family of Christmas fanatics. We're talking, decorations often start going up on November 1st and the whole house is totally decked out! At my grandparents house literally every single room has a Christmas tree in it. It's absolutely amazing. Because everyone of my dad's side of the family loves Christmas, I grew up with a unique extended family Christmas tradition that still continues!
What is this unique extended family Christmas tradition?
The whole extended family on my dad's side gets together on Christmas Eve at my grandparents house and spends the night there. Then we have Christmas morning all together.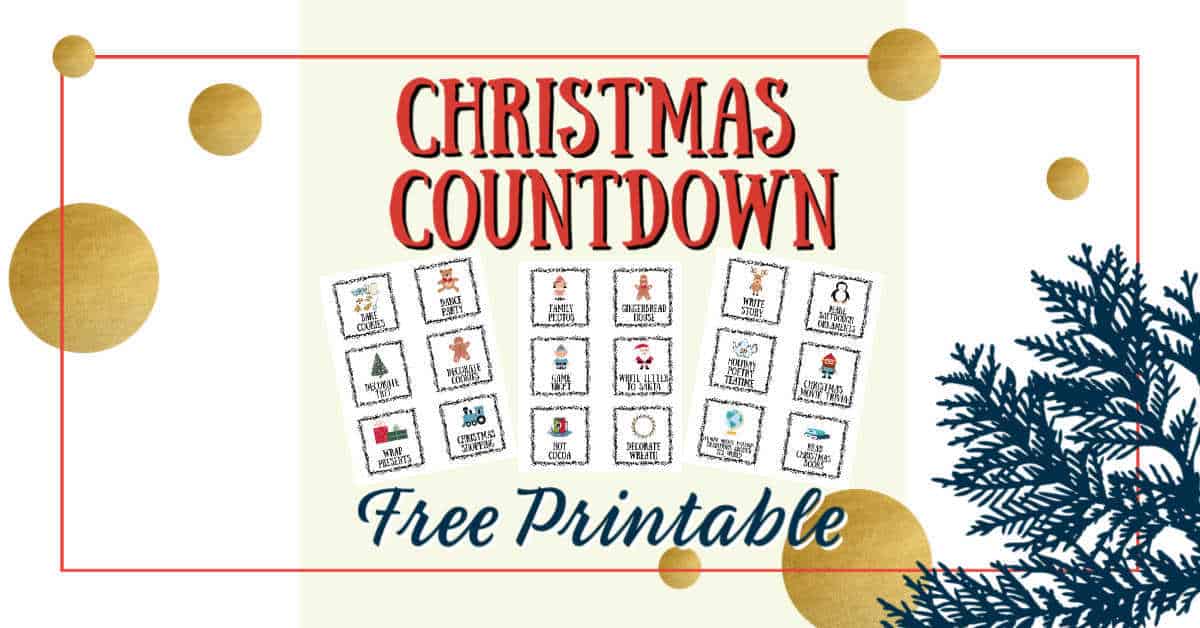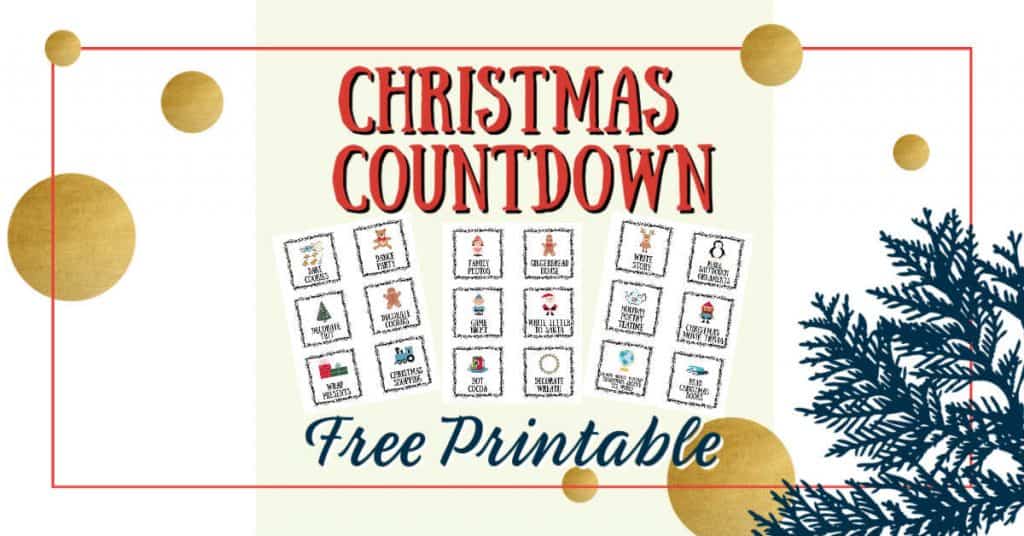 This post contains affiliate links. If you make a purchase after clicking a link, I will earn a commission. Disclosure policy
Our Extended Family Christmas
This tradition of spending the night at my grandparents house on Christmas Eve has always been a part of Christmas for me. It's pretty much all I know.
Obviously this all starts with my grandparents. My Papaw is affectionately called "Mr. Christmas" by some. This is him beside the big tree in the living room.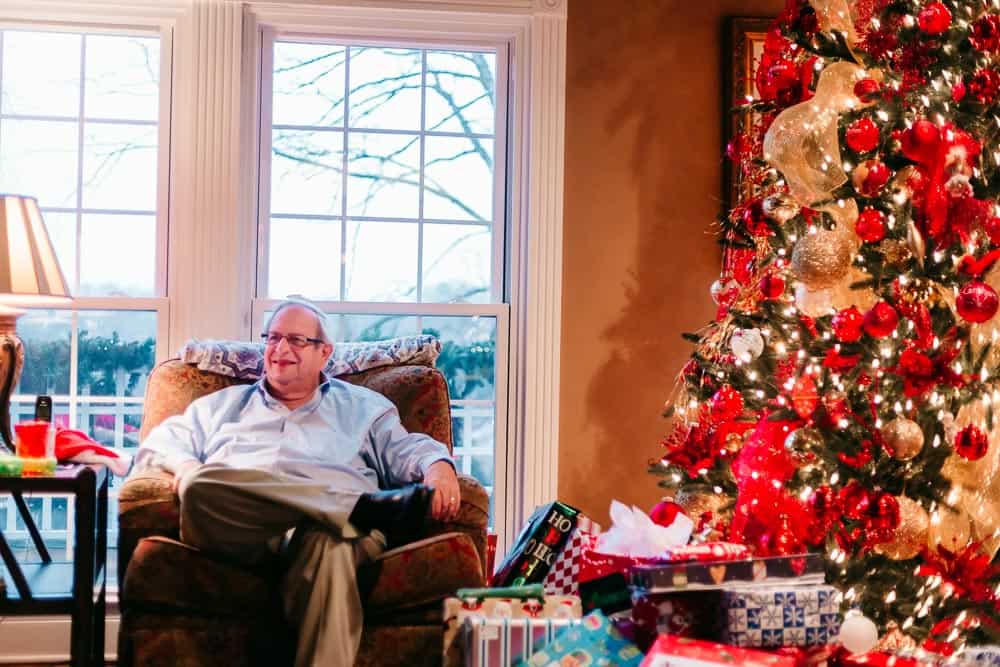 Growing up pretty much every Christmas Eve we went to my grandparents house in the evening, had dinner with everyone, and then just enjoyed spending time with everyone. Oh, and we would always have cake to celebrate my birthday, which is on Christmas Eve.
My Nana and Papaw have done such an amazing job creating a family atmosphere that feels comfortable and supportive, where we can all get together and enjoy it! And we get together much more often than just on major holidays.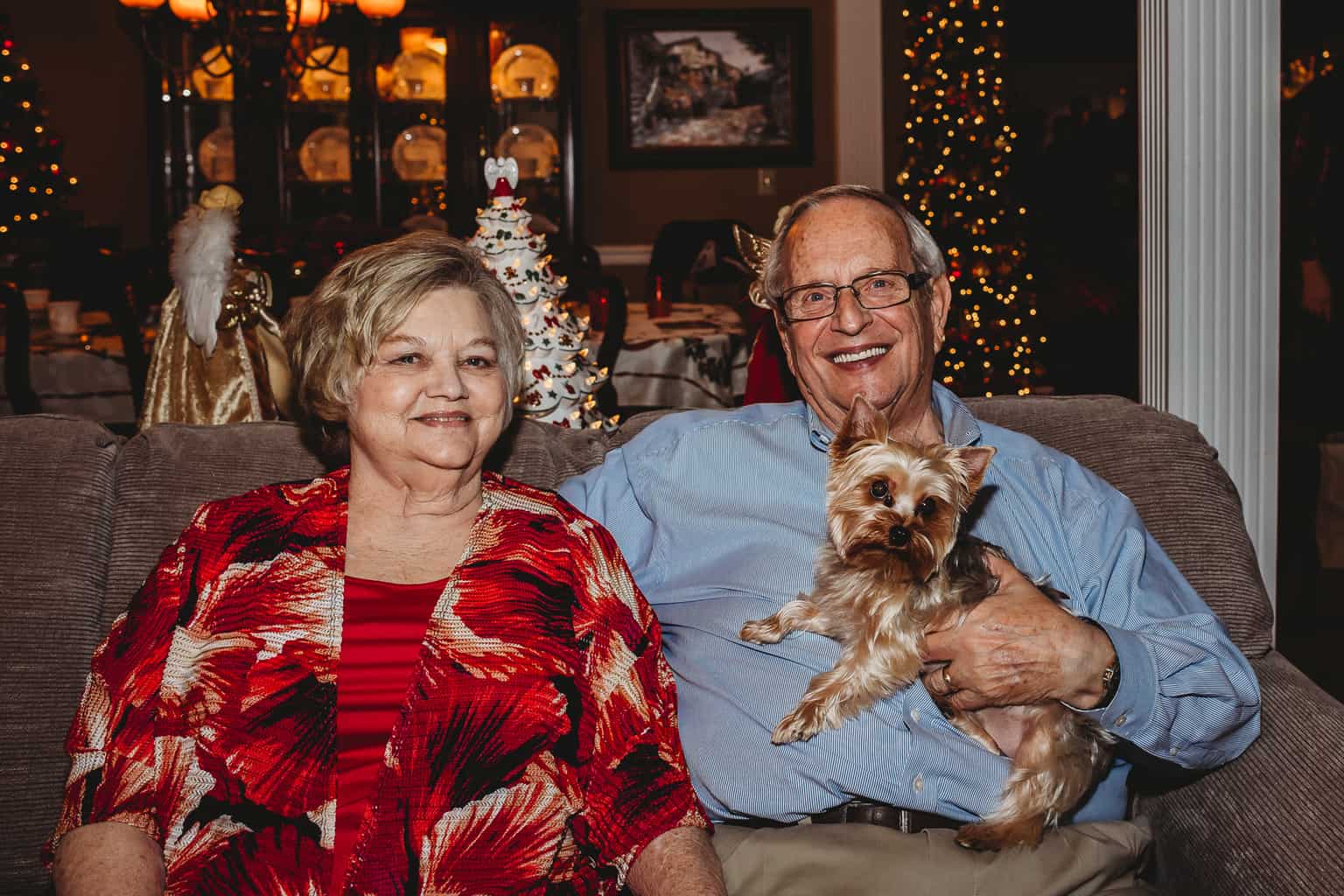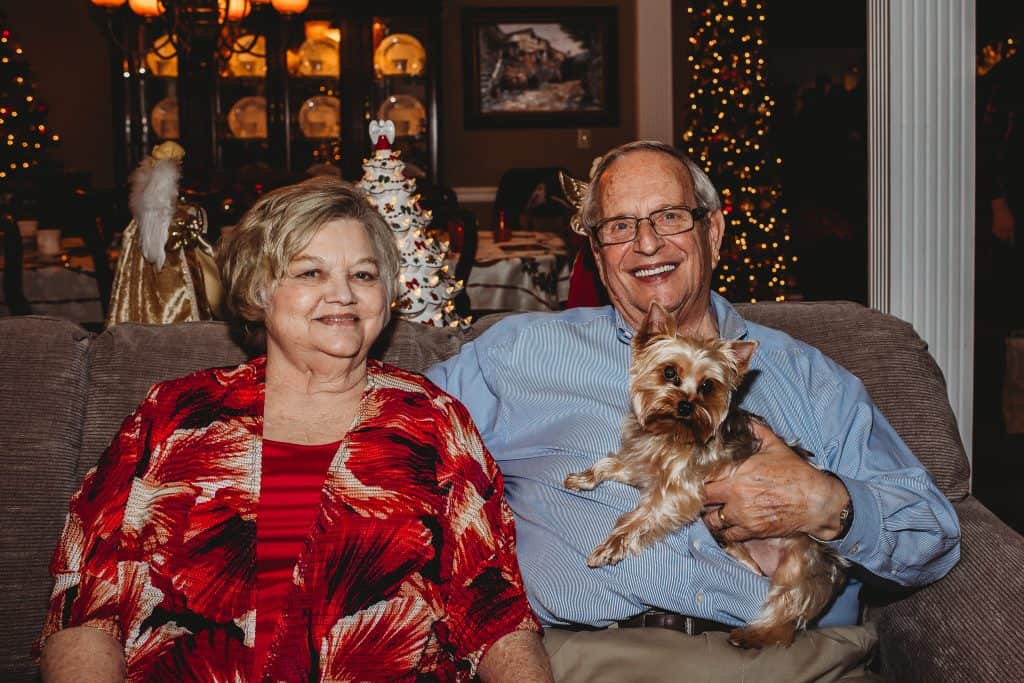 Over the years our family has continued to grow, and now this is what the mantle looks like!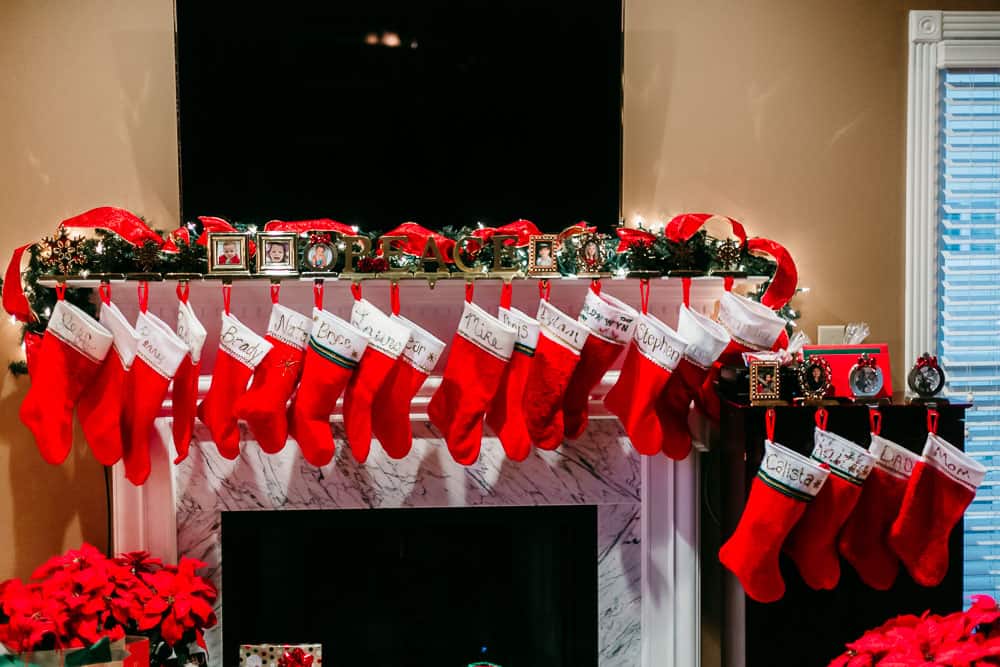 To be honest, no one really thought this tradition would last this long. As people got married and had kids there has always been the option to do your own thing instead. But there's just something magical about doing Christmas all together, and so we do, year after year.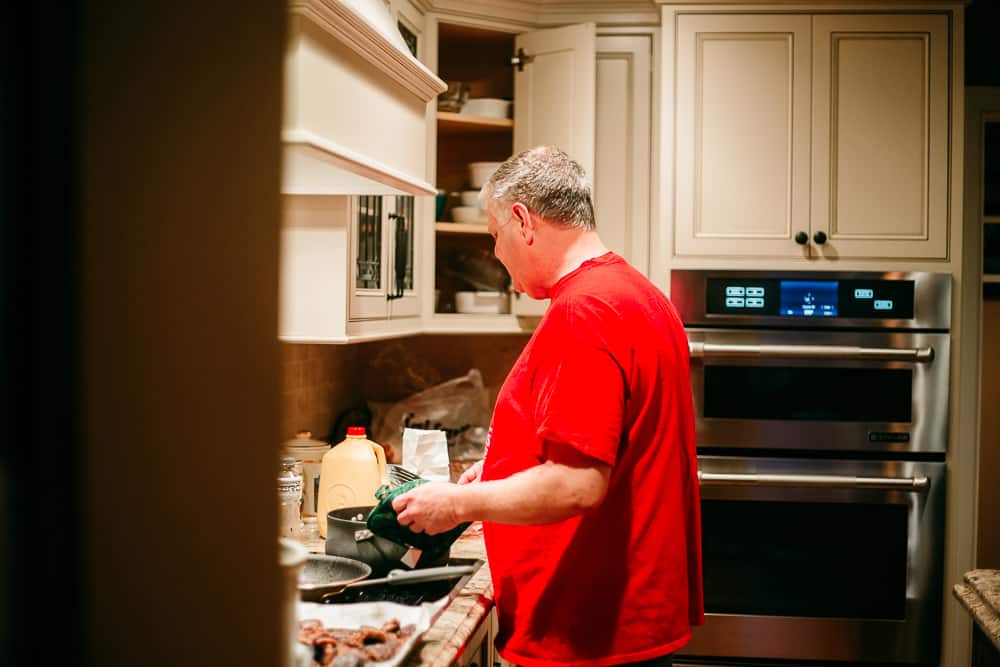 We enjoy a big southern breakfast of biscuits and gravy on Christmas morning.
There's also always been little kids around, so there's always someone excited about opening presents! I think it's safe to say that gift giving is many people's love language in this family!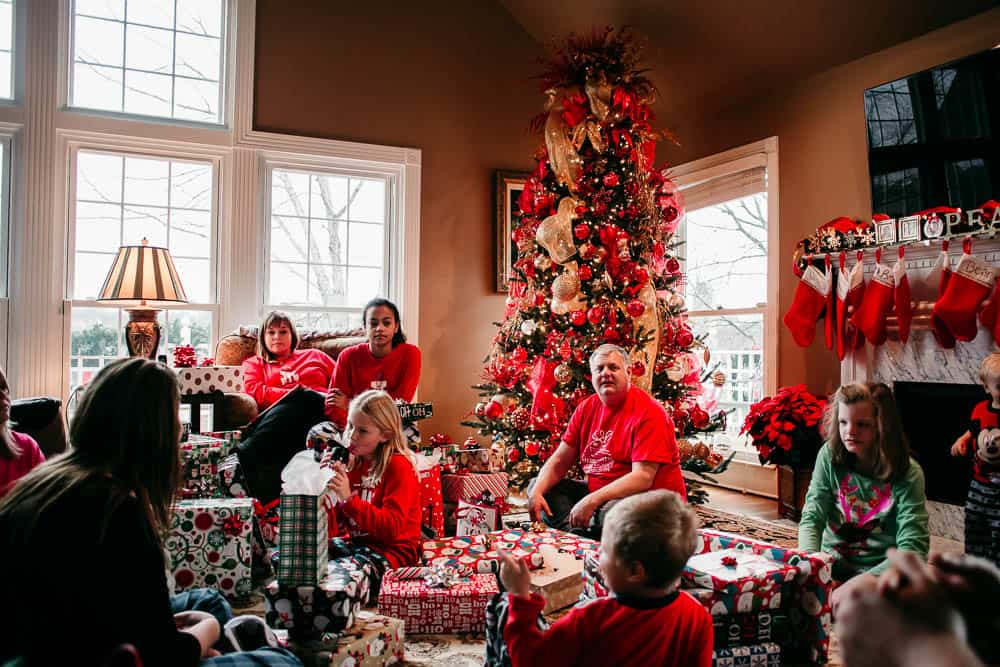 We have fun though, and still very much enjoy our unique extended family Christmas! I love that my kids are getting to grow up with this tradition too.
This is a tradition that in so many ways recreates the feeling of the "village" that we all seem to crave.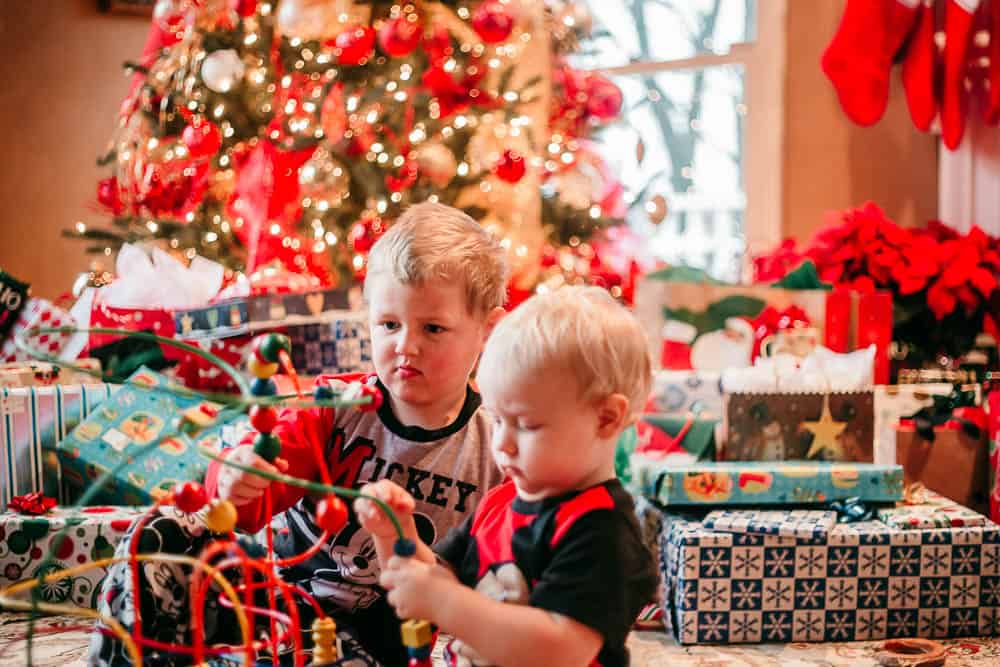 If you have a good relationship with your extended family, I want to challenge you to lean into enjoying time with them during the holiday season and throughout the year. It might not look like this, but I believe most people can be much more intentional with their time spent with family.
Need an idea? Try this Gingerbread House Decorating Party!
What are your unique extended family traditions?
Pin It & Share!