Does the holiday season ever feel rushed? Like it's here and gone before you really get to enjoy it? I have definitely felt like that too! A couple years ago, I discovered that we needed to intentionally celebrate and enjoy the holiday season every day for the first 25 days of December. To do this, we have a countdown calendar with a different activity on every day. I've recently updated them to be Christmas activities for homeschoolers & I want to share them with you!
In this free printable, you'll find 34 different Christmas activities for homeschoolers to choose from, plus a blank page to create your own! There are traditional Christmas activities to holiday twists on homeschool favorites like a Christmas themed poetry teatime!
This post contains affiliate links. If you make a purchase after clicking a link, I will earn a commission. Disclosure policy
Every year, I plan out our schedule with the specific activities for each day. It's still a surprise for the kids, but planning ahead helps me make sure to always have the right supplies on hand & it allows us to do Christmas movie nights on Saturdays.
Christmas Countdown Display
I found this awesome Christmas countdown sign on clearance at Home Goods a few years ago and it is now one of my favorite pieces of Christmas decor!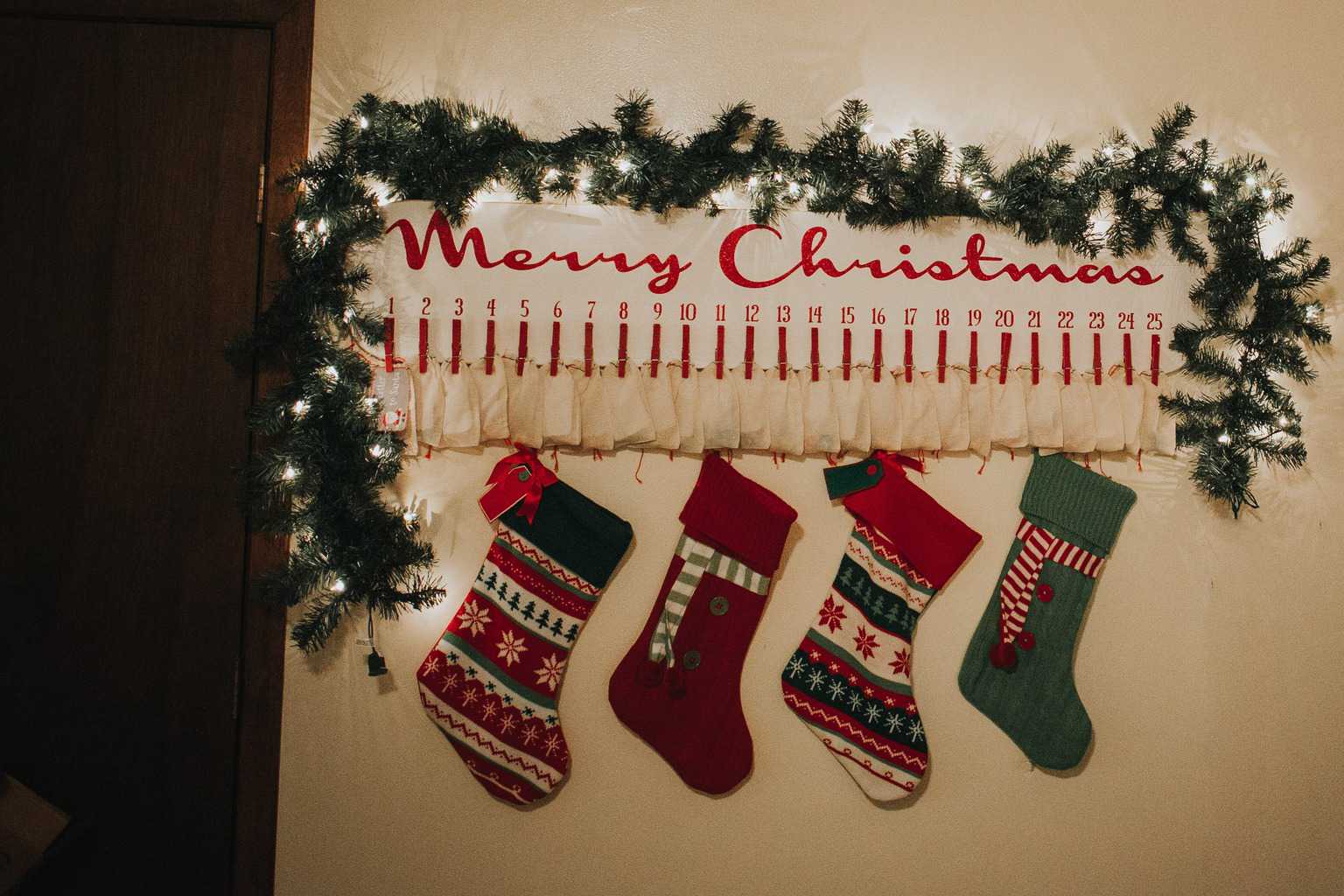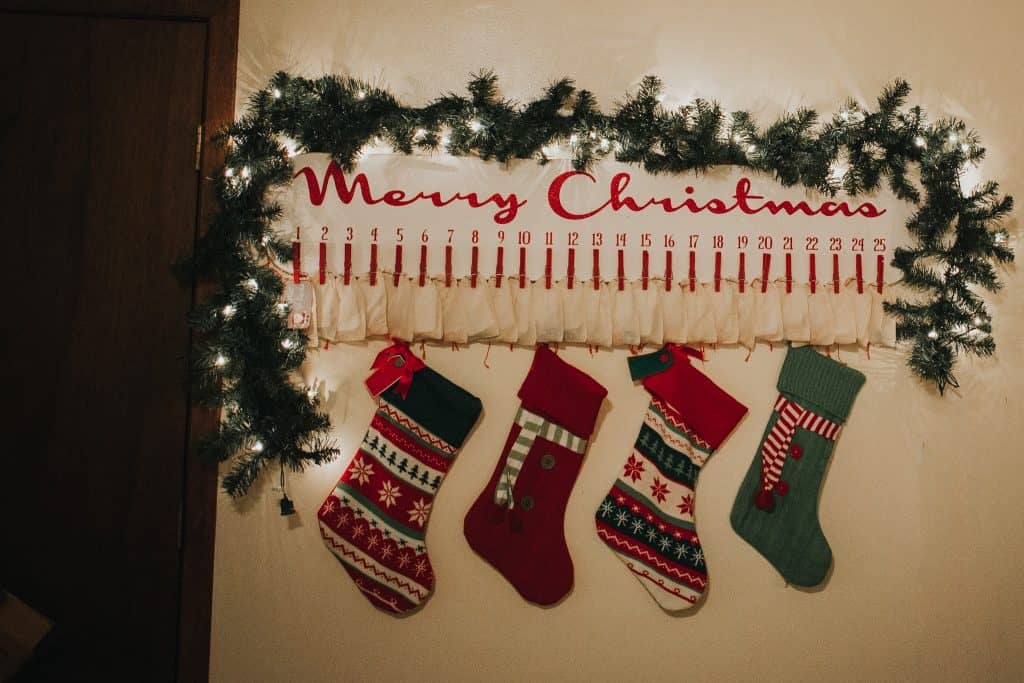 There are so many different kinds of things like this that you could get for your Christmas countdown.
To get the most out of this countdown calendar, you will need to be intentional every single day through December. Some of these activities take more time than others, so you'll want to plan ahead & don't stress if you need to swap some around throughout the month. Stuff comes up & some days you just don't have time for the scheduled activity. If that happens, just swap it with another!
This makes every day fun & exciting. It will help you slow down and actually ENJOY the holiday season, not just rush through it.
34 Christmas Activities for Homeschoolers
These are the 34 activities you will be able to choose from to create your Christmas countdown!
Bake Cookies
Decorate Cookies
Decorate Tree
Wrap Presents
Dance Party
Christmas Shopping
Christmas Party
Movie Night (x3)
Make Ornaments
Christmas Craft
Make Cards
Look at Christmas Lights
Family Photos
Game Night
Hot Cocoa
Gingerbread House
Write Letter to Santa
Decorate Wreath
Make Paper Snowflakes
Volunteer
Scavenger Hunt
Random Act of Kindness
Christmas Parade
Nutcracker Ballet
Open Presents
Christmas Painting
Work a Puzzle
Christmas Eve Box
Write Story
Holiday Poetry Teatime
Learn About Holiday Traditions Around the World
Make Salt Dough Ornaments
Christmas Movie Trivia
Read Christmas Books
I also highly suggest having at least 25 Christmas Books to read throughout the month! See our 25 Favorite Christmas Books.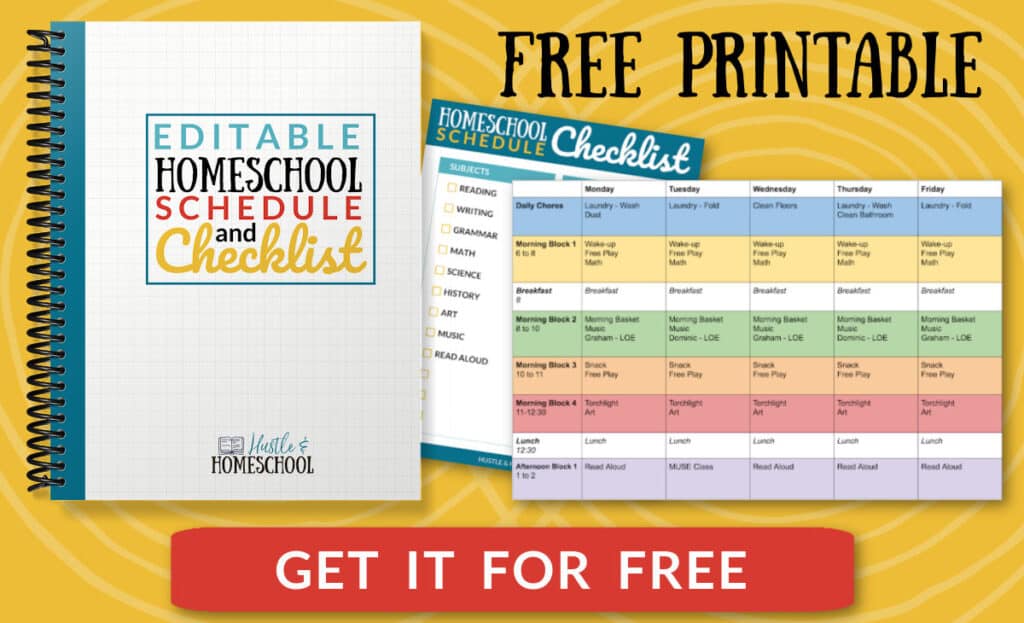 Christmas Activities for Homeschoolers