How to Make a Homeschool Routine
You know you need a homeschool schedule to make your life more peaceful and enjoyable. But it can feel like an overwhelming task to create a personalized homeschool schedule. Where do you start? How do you plan for everything you need to accomplish in a week?
Follow these 7 Steps to Create a Personalized Homeschool Schedule
1. Start with a simple weekly calendar.
Divide your day up into blocks like the sample pictured below. You might have more blocks than this or less. Remember, this needs to be personalized to your family! You can get an editable copy of this one below: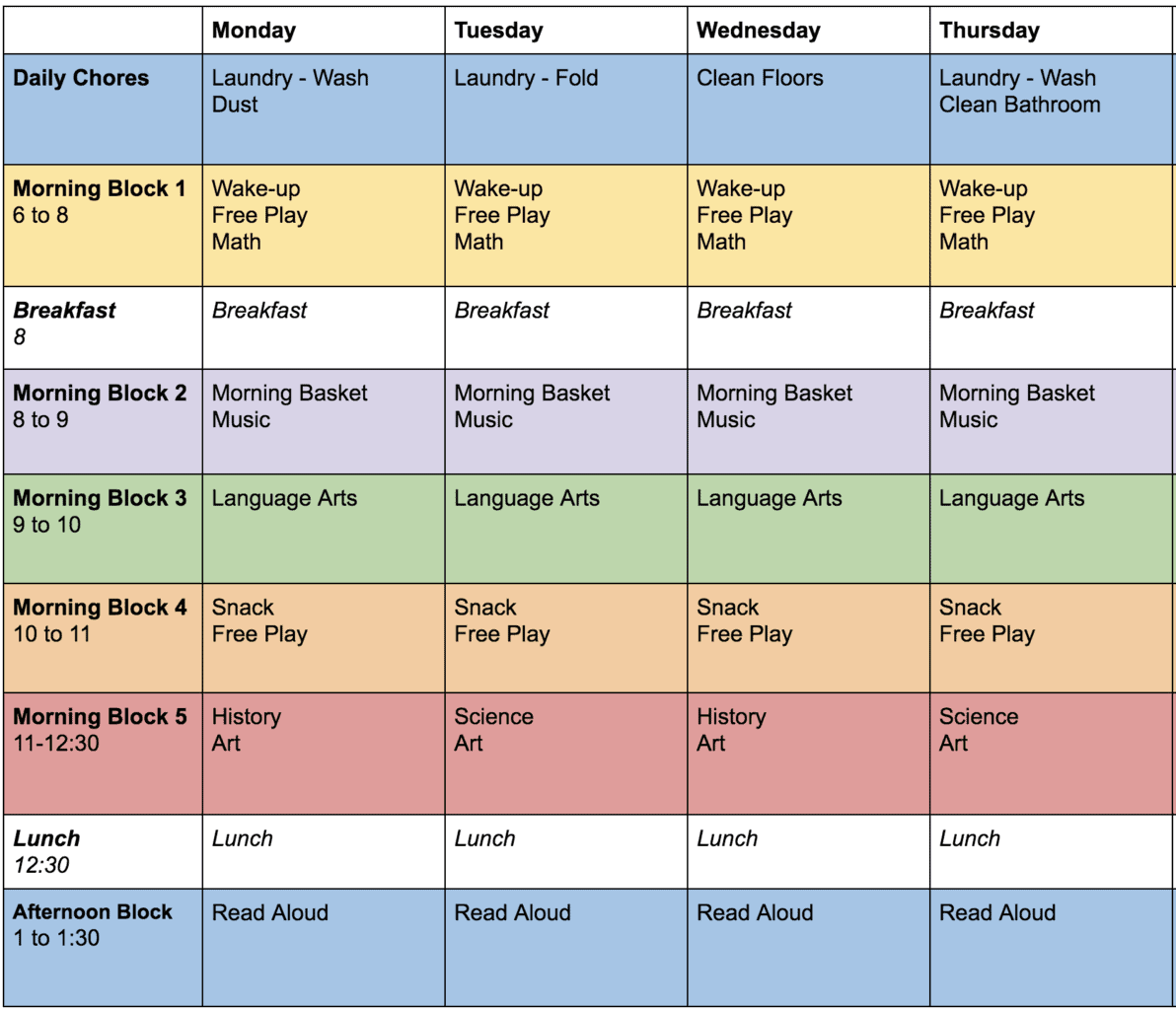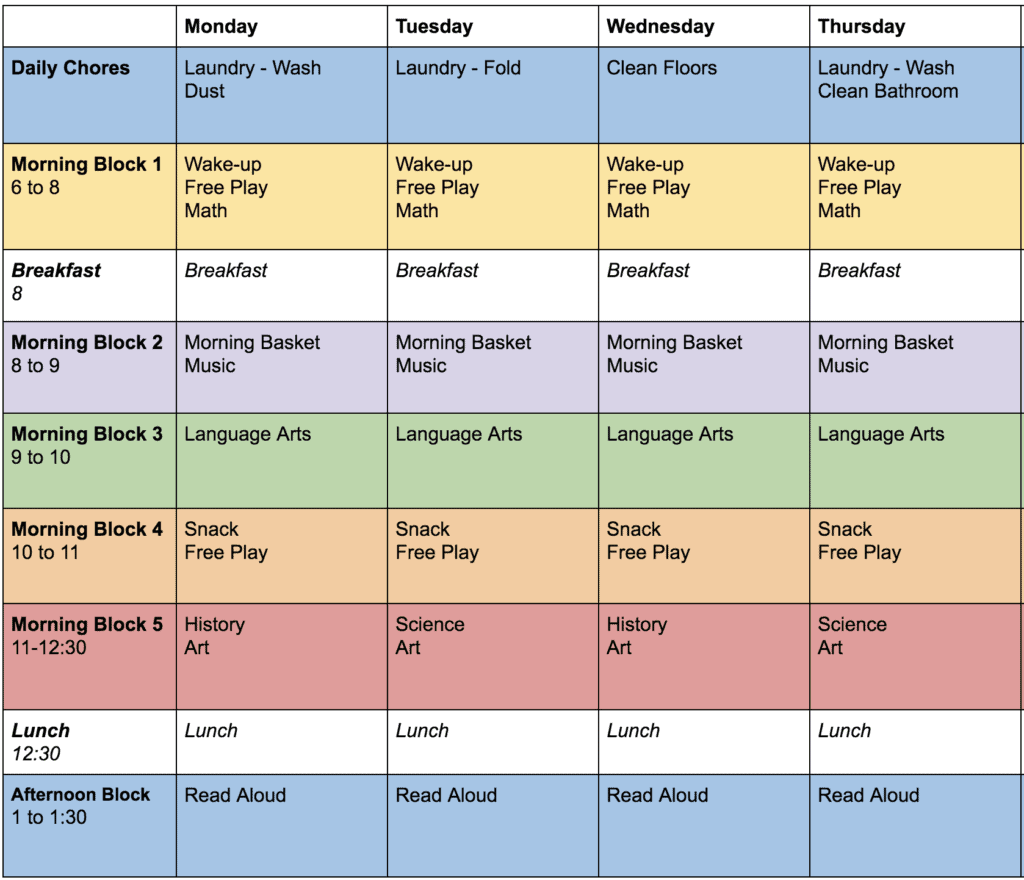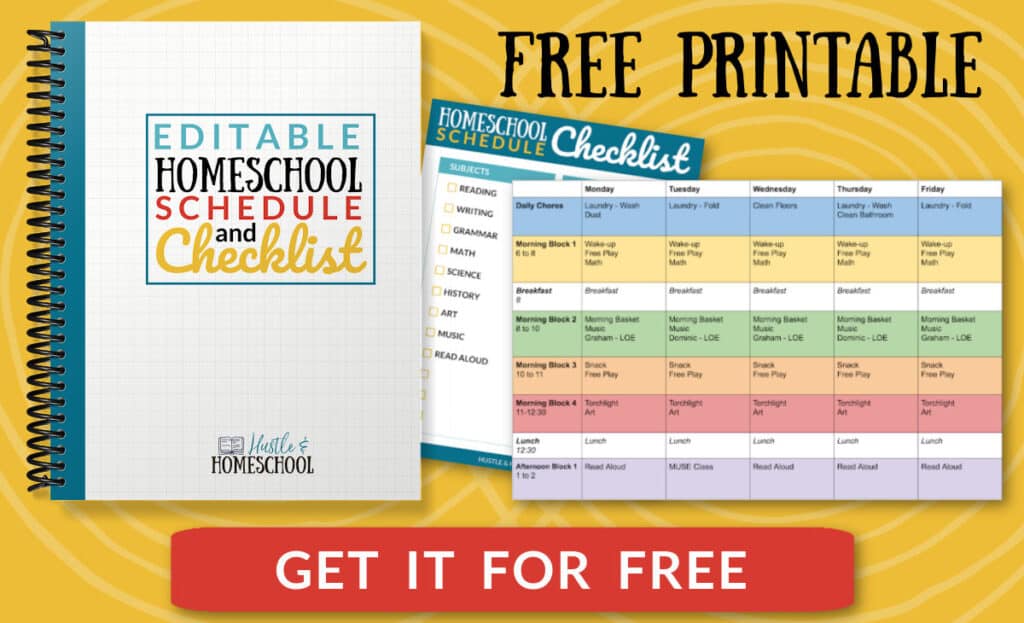 This post contains affiliate links. If you make a purchase after clicking a link, I will earn a commission. Disclosure policy
2. Meals
This is pretty easy. Put Breakfast, Lunch, Dinner & Snack Time on your homeschool schedule. Mealtimes are great for listening to interesting podcasts or audiobooks too!
3. Schedule Your Commitments Outside the Home
Think about co-ops you are a part of. Regular classes your kids take. Are you part of any clubs? Add these to your weekly calendar.
4. Regular Lessons
Especially for younger students, having sit-down lessons in small chunks is advisable. A reading/writing lesson or math lesson shouldn't take more than about 30 minutes. Only schedule 1 academic subject per block
Older kids and teenagers are able to sit and focus for longer periods. Tailor your schedule to what you know your child can do or would prefer. You can even get them involved in creating this homeschool routine!
5. Special Activities
These are special, creative activities that the kids can look forward to each week! There are so many different things you could do, but here are some suggestions:
Crafts

Painting

Lego Challenge

Hands-on STEM activity

Cooking or Baking   
6. Movement & Play
Plan for some directed movement – whether that's playing tag outside or doing cosmic kids yoga.
Free creative playtime with toys should also be a big priority for younger kids, so give them plenty of time to explore and learn through playing.
For older kids and teens, free time to explore their interests, read, and play games is important as they develop their sense of self and discover what they enjoy doing.
7. Household Chores
These are important to include in your homeschool routine because they are valuable life skills that kids need to know how to do. I prefer to spread these out throughout the week, but you might prefer to knock it all out once a week in a big block and then just do the laundry and dishes throughout the week.
7 Simple Steps to Create a Personalized Homeschool Schedule
Following these 7 Steps will help you create a personalized homeschool schedule.
Use a Weekly Calendar broken down into time blocks
Add Meal Times
Classes & Activities Outside the House
Regular Lessons
Schedule Special Activities
Movement & Play Time
Household Chores
Remember to give you and your kids room to breathe and explore. A homeschool schedule should make your life easier and can always be adjusted!
Need step-by-step help in setting up your homeschool schedule? Get the Homeschool Planning Toolkit now!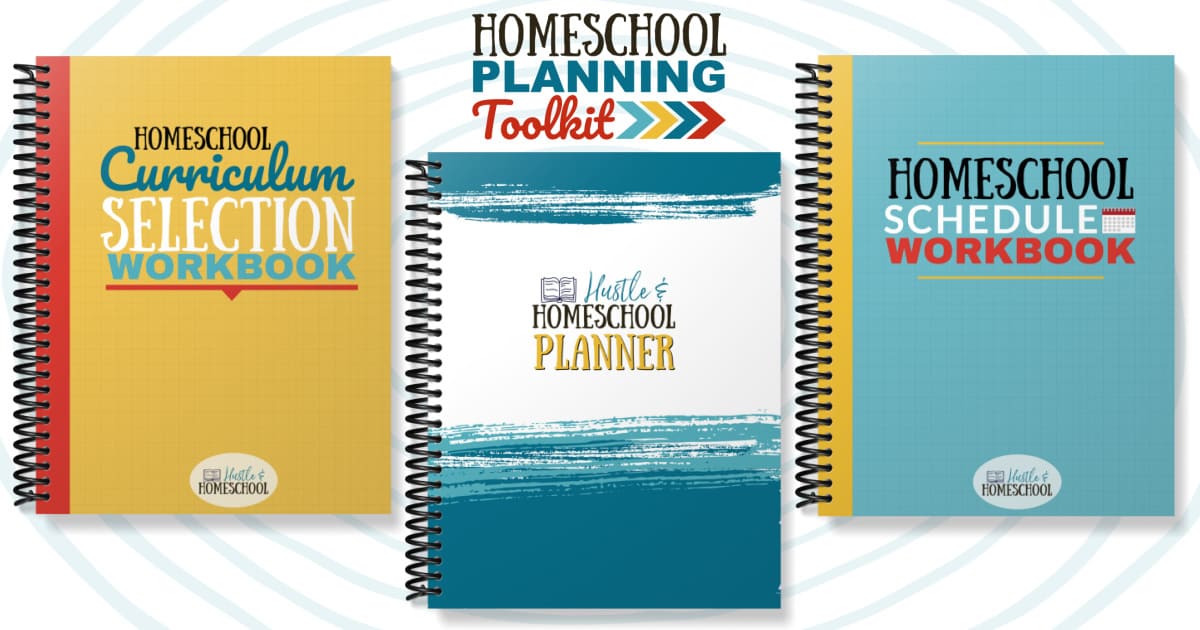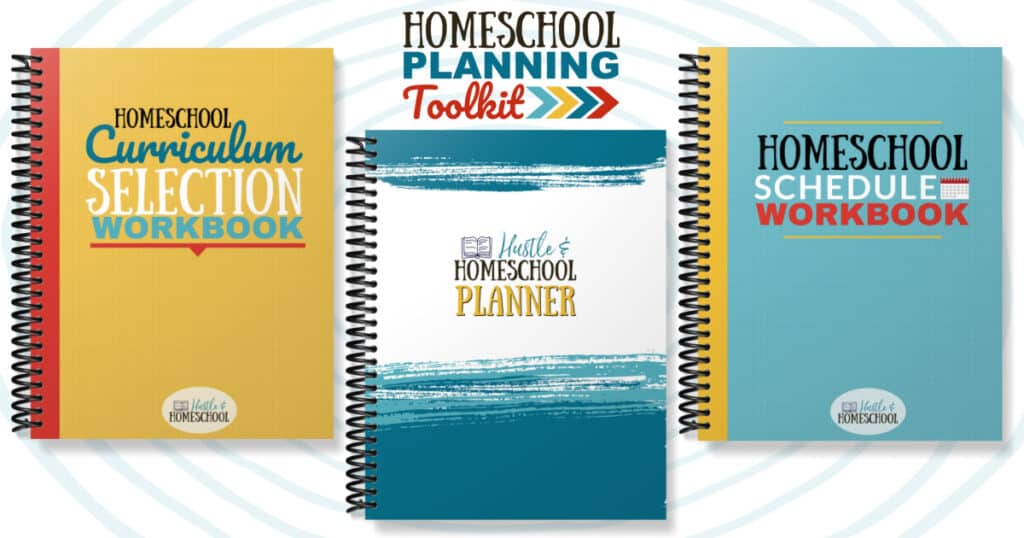 Related:
Was this helpful? Please share it!