Where Can Homeschoolers Make Friends?
The dreaded "What about socialization?" question. I'm sure as a homeschool family, you've heard it many times. And you know what? It's a valid question! I know, I know, it's annoying. It seems like a silly question. I mean obviously, you do socialize! BUT it can be hard to make friends when you homeschool & you have to make sure it happens. So how do you find a great homeschool community?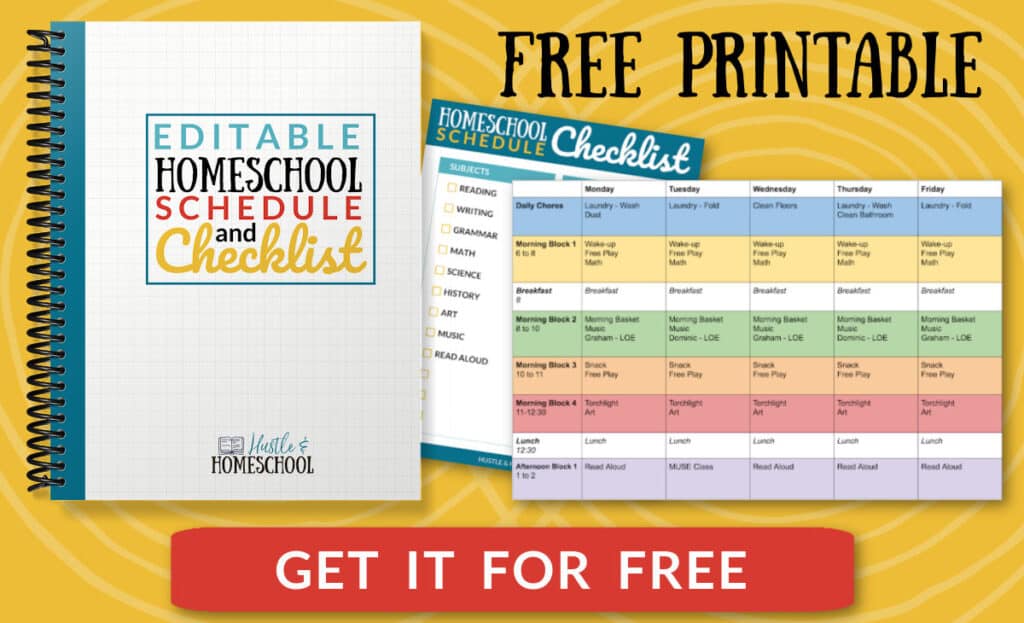 Do a little research. Find a Facebook group for local homeschoolers. Ask questions there to learn about what your town or city has to offer for homeschoolers. Ask about co-ops.
I'm constantly finding out about new classes, activities, and co-ops for homeschoolers all within 30 minutes of my house. It's AMAZING how much is out there, but I wouldn't have known without that first step of research.
New to homeschooling? Check out my quick-start guide here!
Where to Find a Homeschool Community
Co-Op
Homeschool Classes & Activities
Extracurricular Activities
Join a Co-Op
What is a co-op? It's a group of homeschool families that come together and share teaching responsibilities and other volunteer positions needed to keep a group running. Each co-op is unique in how it operates & you can always form your own.
There are at least 10 co-ops close enough that we could participate in them. And I don't live in a big city! There are likely established co-ops near you that you could join.
Be aware that many co-ops are affiliated with religions. They are often only welcoming to people of that religion. Sometimes you'll find a religious co-op that is sort of inclusive (though they often still exclude LGBTQ+ people). Secular co-ops are much more rare and are usually only in cities.
In addition to regular classes, many co-ops also have field trips, meet-ups, dances, and other play dates.
Finding a co-op that fits your parenting & education style can be a great way to make friends and join an established homeschool community, but finding a secular one is not always easy.
RELATED: 7 Simple Steps to Create a Homeschool Schedule
Homeschool Classes & Activities
These are different from the co-op because they are put on by a business or organization.
These are just some of the homeschool classes & activities near me:
Zoo Classes
The Muse Classes (hands on children's museum)
The Aquarium has classes
Defy (trampoline park)
Various Art Classes
Various Music Classes
Martial Arts Classes
Lego Class
Swim Lessons or Team
These are all things specifically for homeschoolers! While your kids take a class, you can get to know the parents of other children in the class. This is also a great way for your kids to learn something that you wouldn't be able to teach them.
Take a look around where you live and ask other homeschoolers what your town has available.
Extracurricular Activities
Remember, you don't JUST have to make friends with other homeschoolers. Regular extracurricular activities can also be a great place to make friends.
If your kid is interested in playing a sport, taking an art or music class, participating in theater or dance, they will make friends doing these extracurricular activities.
Regular programming at the local library is another great (& free) option.
Create the Community You Want
If you can't find an established community for homeschoolers in your area that meets your needs, then you can create one!
This is what I found to be the case in my town. There were lots of co-ops near me, but the only secular one was almost an hour away! That's just too far for us every week and most of the friends we would make there would also live far away. It just wasn't a good option for us.
I wanted a secular homeschool community close to home. So I created it!
We now have an active, secular homeschooling group in my mid-sized town in Tennessee. We have group learning, classes, holiday parties, field trips, play dates, teen nights, and more. It has been so great.
How to Create a Secular Homeschool Community
If there isn't one, I'd really suggest making a Facebook group called "[City name] Secular Homeschoolers". Alternatively, you could come up with a fun or themed name, but it is simplest for other like-minded people to find the group if it's named as I suggested.
Then share a link to the group in every local homeschooling Facebook group, moms group, liberal groups for your city, etc. You'll quickly find the other secular homeschoolers local to you! And you can create the kind of community you want to be a part of.
If you need any help formulating rules or a description for your group, you can see mine here for inspiration: Maryville Secular Homeschoolers. Please only request to join the group if you are actually local, though.
If you create it, people will come!
Find Your Homeschool Community
Put yourself out there, try new things, and you will eventually find (or create) your community! It is so worth the effort to find like-minded families who you can do things with and develop deep friendships.