Holiday Watercolor Resist Painting for Kids
This simple Christmas watercolor painting is perfect for kids! It's a simple process art project that kids can get creative with. You just need a few supplies & a clean table!
This post contains affiliate links. If you make a purchase after clicking a link, I will earn a commission. Disclosure policy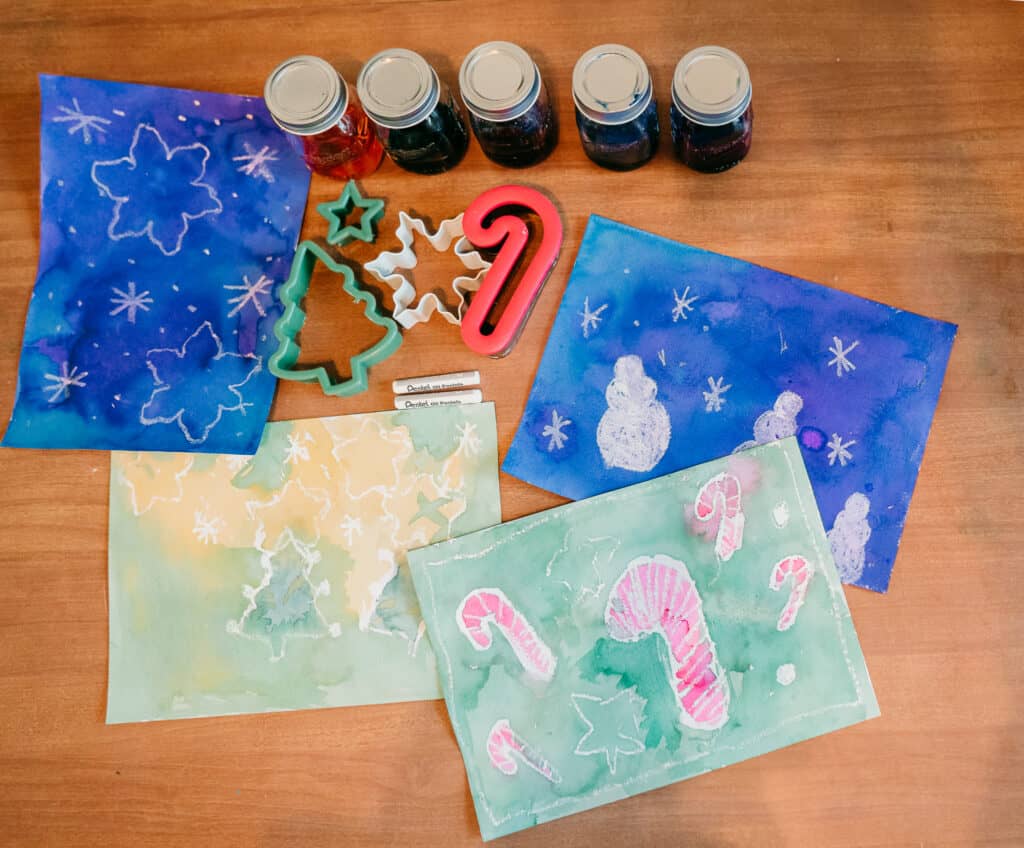 Supplies Needed for Christmas Watercolor Resist Painting
How to do a Christmas Watercolor Resist Painting
Gather your supplies and set up the area for the project.
We used liquid watercolor paints for our projects, but any watercolor paint will work. I love liquid watercolors because they are so vibrant. We used these small mason jars to hold the liquid watercolors.
Use the cookie cutters or other holiday stencils, draw around them with the white oil pastel. You'll be able to see the lines you draw on your paper. Add any other designs you want to have with the white oil pastel.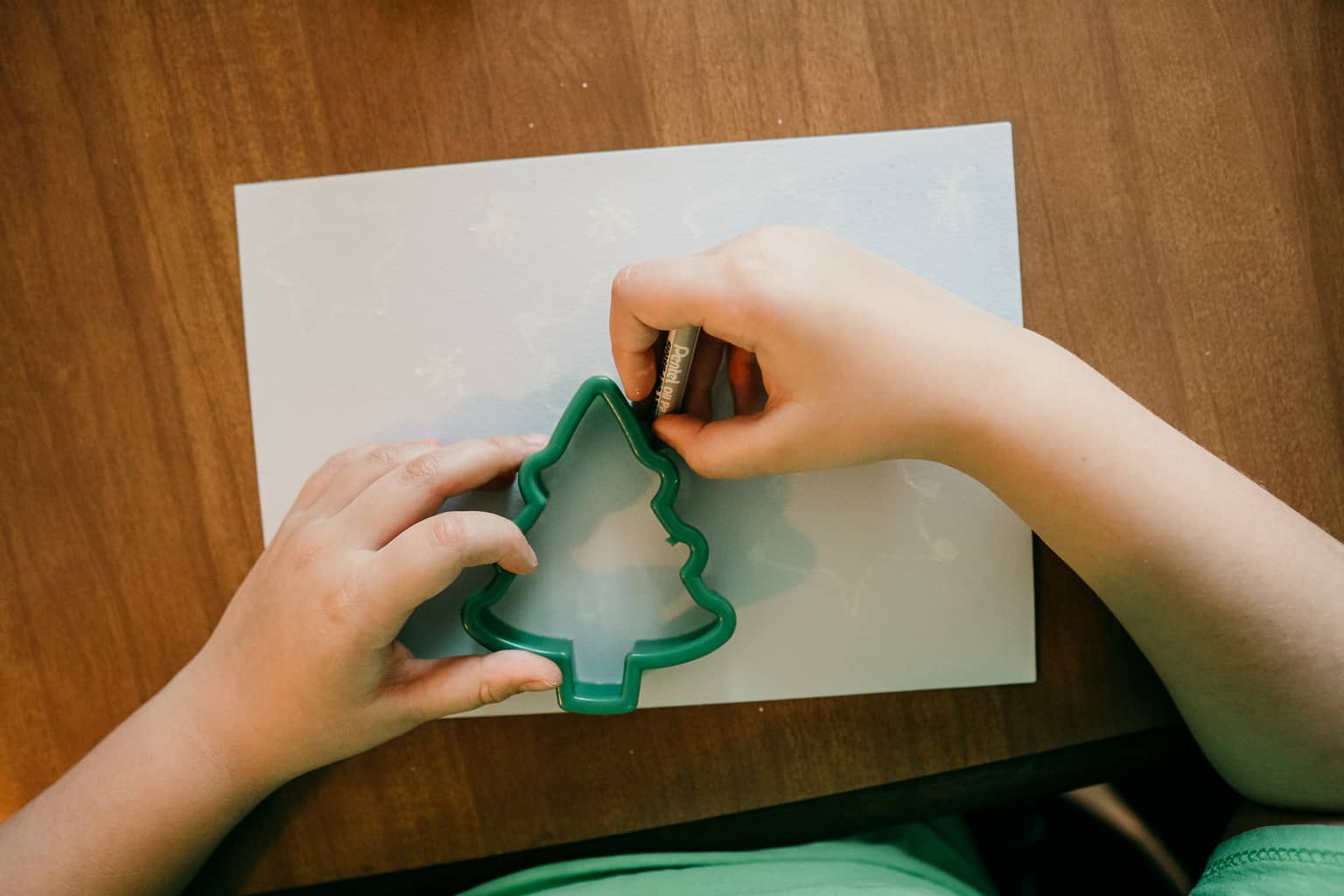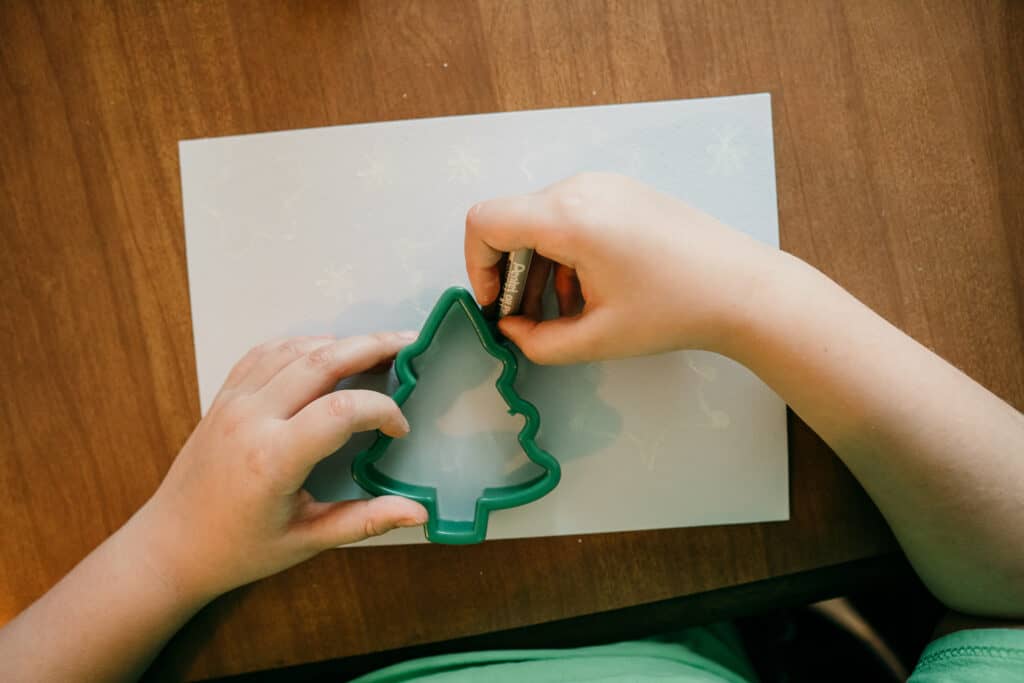 Let the kids choose the colors they would like to paint with. I had my kids each choose 2 colors for this project.
Instruct them to paint the whole page. The paint will not stay on the white oil pastels, which will make your designs stand out after the paper is painted.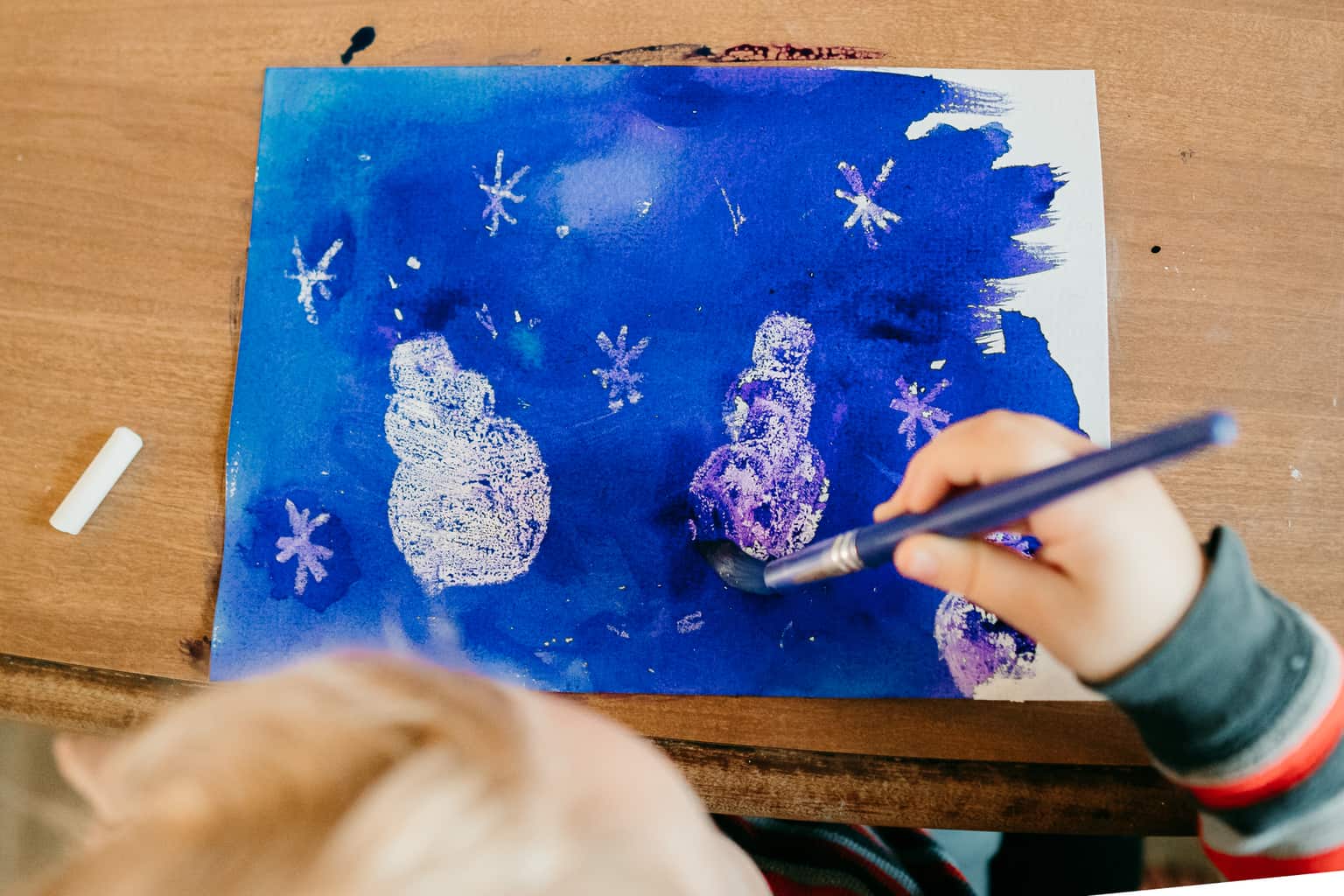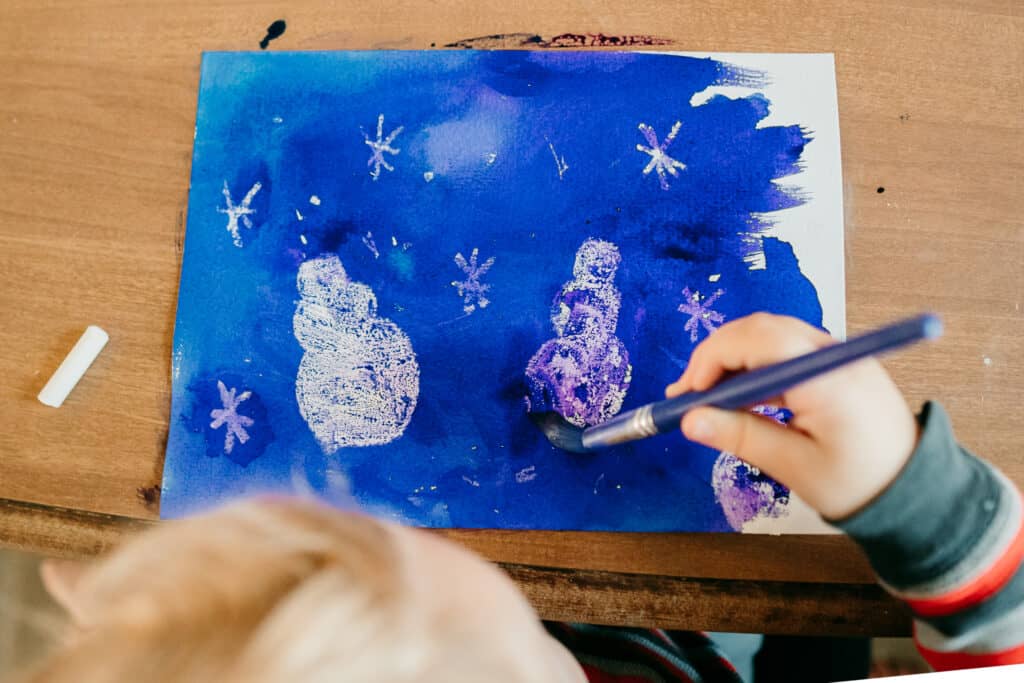 This simple art project gives kids the chance to use some different supplies and materials that they may not have used before. It's great to let kids experiment and try out new methods.
Always remember to have fun with an art project. Present the project to your kids. Then let them take inspiration from it while creating their own spin. You don't have to adhere to strict rules.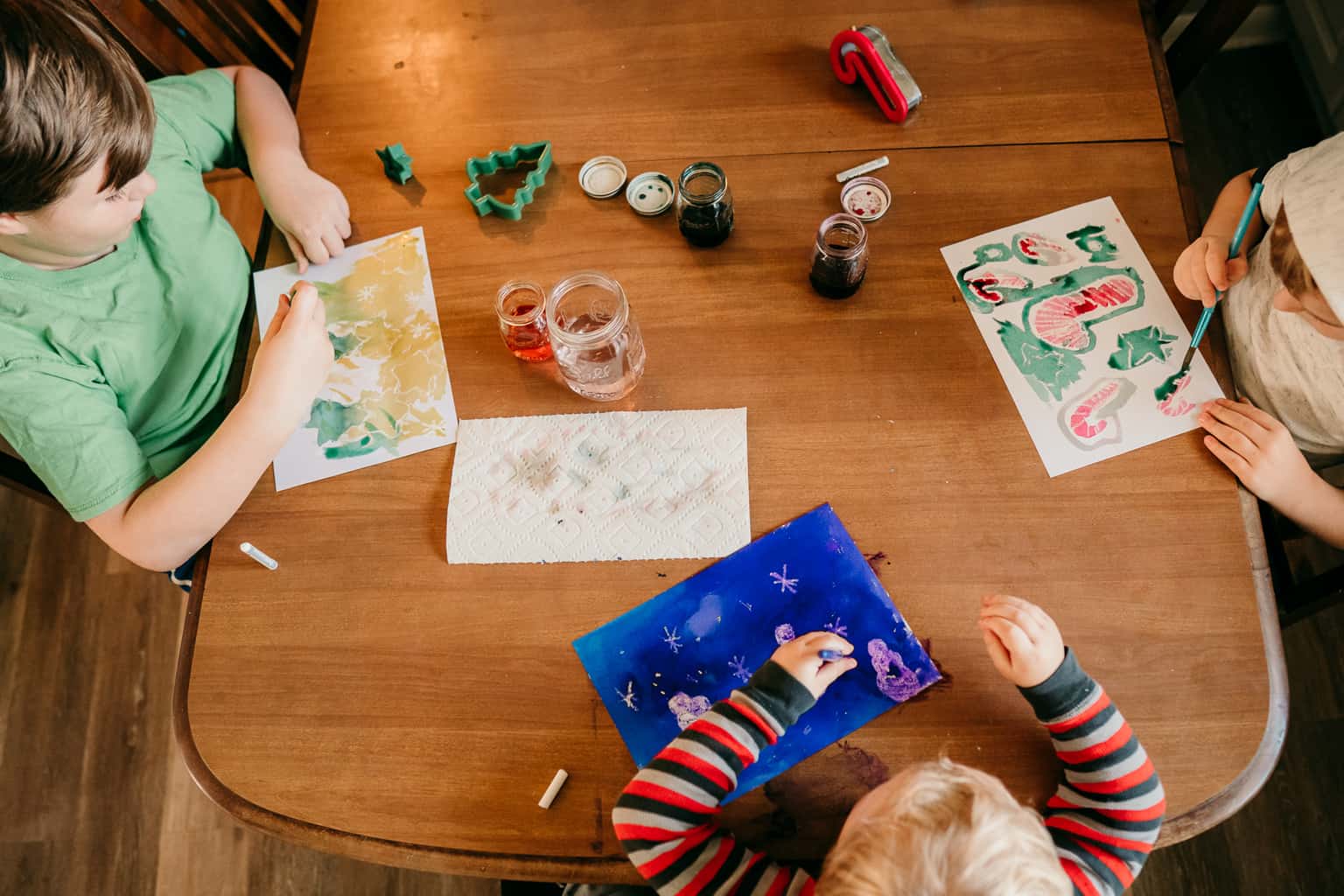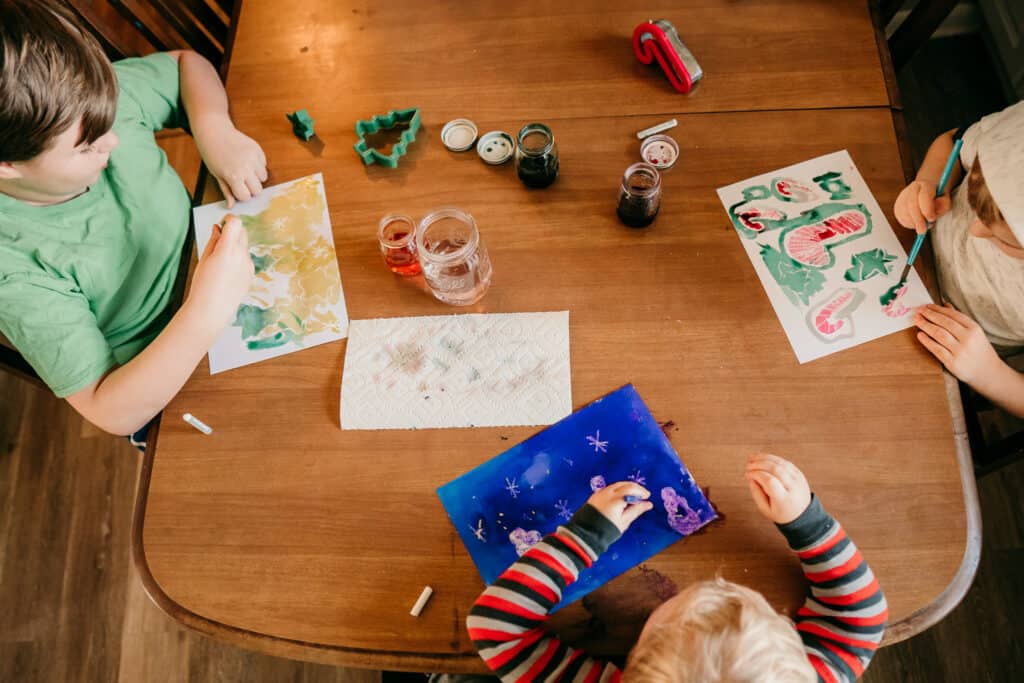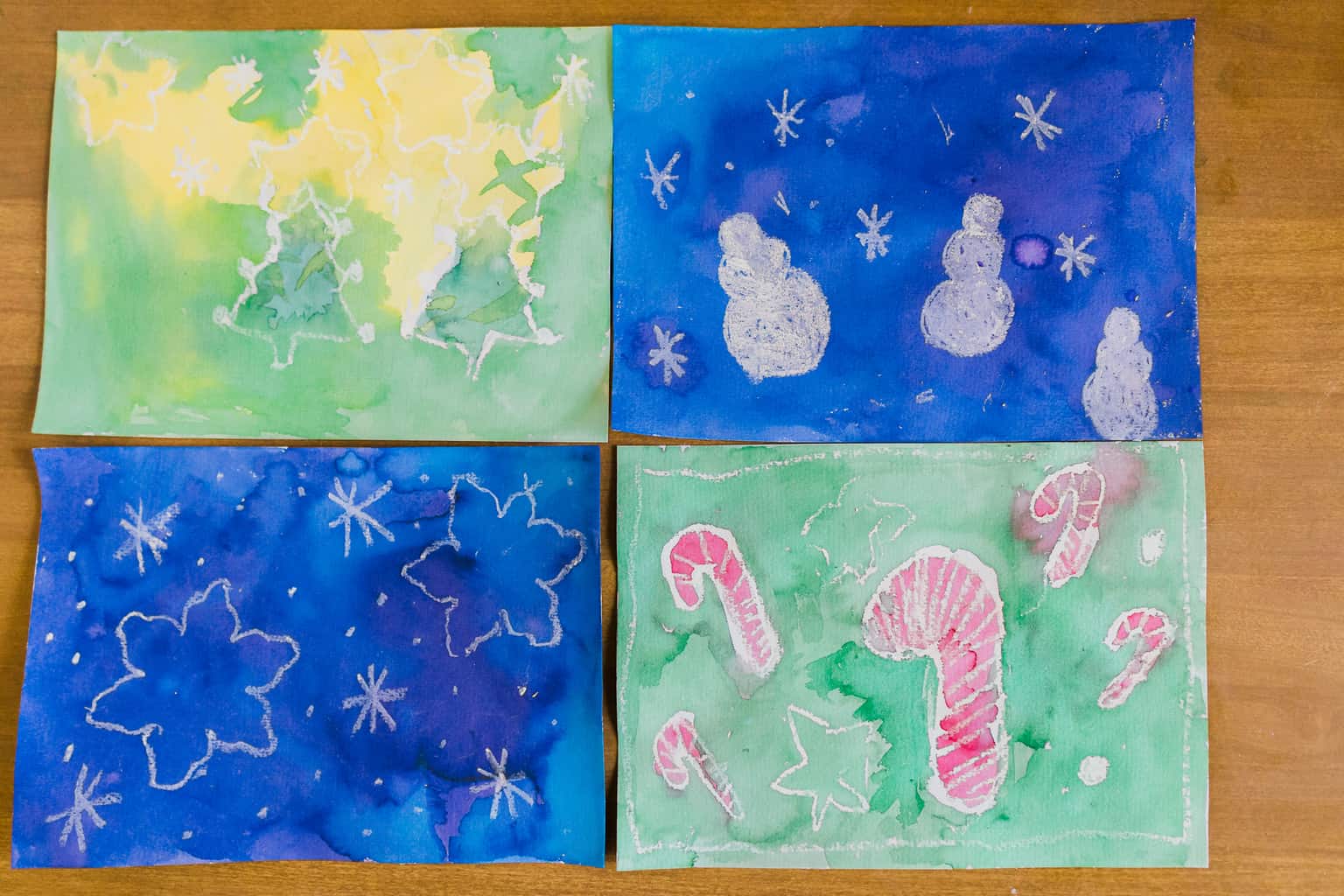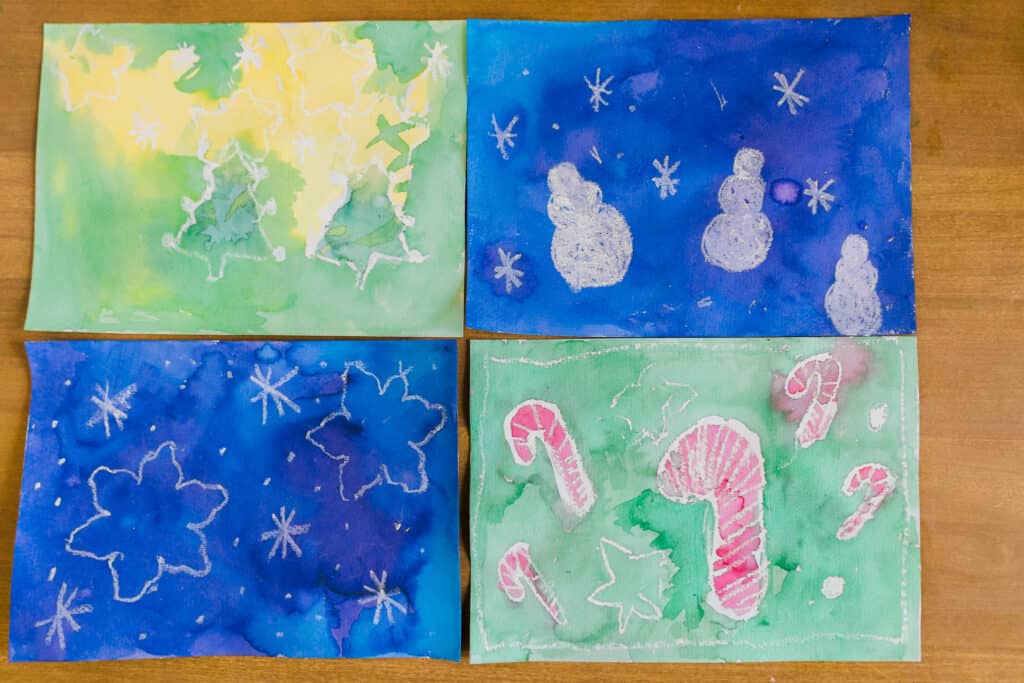 Once you've done this Christmas Watercolor Resist Painting with your kids, they can use this technique to make all kinds of paintings all year long! Use different cookie cutters or stencils for different holidays.
Related Posts:
Kids Art Project: Christmas Watercolor Resist Painting