If you are homeschooling and not utilizing your local library then you are seriously missing out! Every homeschool family should have a library card for each family member and use it every week! Follow these 7 library tips for homeschoolers to get the most out of your library membership.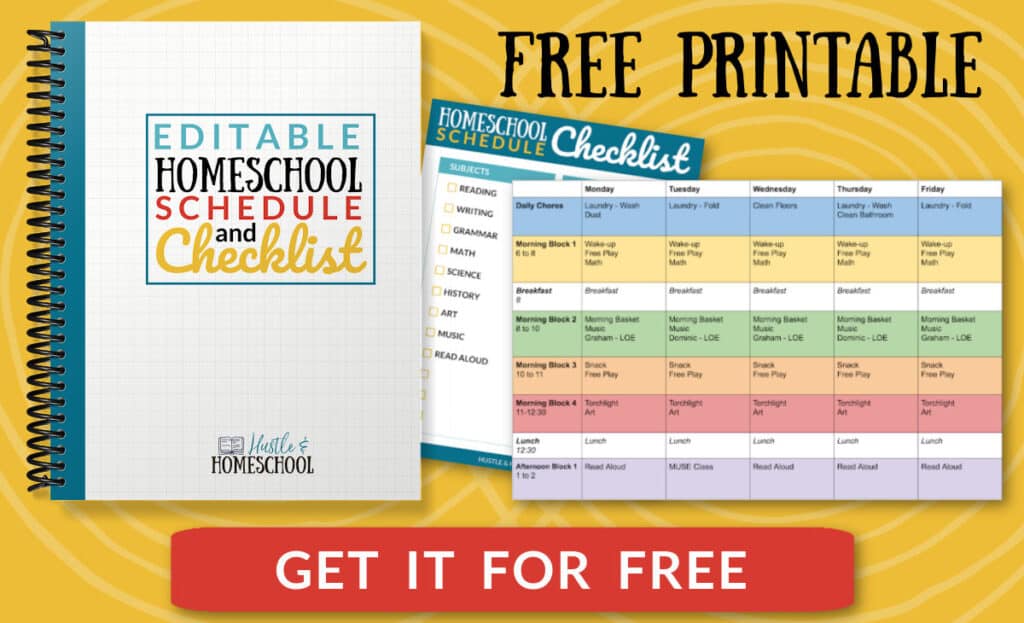 This post contains affiliate links. If you make a purchase after clicking a link, I will earn a commission. Disclosure policy
7 Library Tips for Homeschoolers
1. Get the Library Extensions Plug-in
Before you do anything else, you should install the free Library Extensions plug-in for your browser. With this amazing tool, you can search Amazon or Barnes & Noble for books and see if your library has a copy of the print book, ebook, and audio book all at the same time!
This tool has revolutionized the way I plan and prepare for homeschooling. The process of finding the right books each week is so much simpler now! This plug-in is a must have for all homeschool moms.
2. Make a Book List While Planning
When you do your homeschool planning, you should also make weekly book lists simultaneously. This will make it much easier when you get to that week of homeschooling because you'll already know what books you need to get, and with the Library Extensions plug-in you'll know which books your library has!
3. Use the Online Catalogue & Place Holds
Use your library's online catalogue to make wish lists for each week. Then when you get to that week, you can simply place a hold on all the books you need! The librarians will pull all the books for you and have them waiting for you at the desk.
If you have a large library system with multiple branches, they will bring in all the books from other branches to your branch for you to pick up! It is excellent. If you know that you'll need books from other branches, place your holds 1 to 2 weeks in advance to make sure you get them on time!
Most libraries do this for free, but sometimes a library charges for this service. Just be sure to read your library's policies so you know ahead of time!
Placing holds is perfect for when you're short on time or you have little ones that make it challenging to find all the books yourself.
4. Access the Digital Library
Most library systems now have a vast digital catalogue of ebooks and audiobooks. Always check using the library extensions plug-in or searching for the books you want.
I've found that with novels my library has many more ebooks and audiobooks than they do print books. I prefer reading on my Kindle Paperwhite, so I generally look for ebooks before print books. It's so easy to send the books to my Kindle too! And as a plus, you can't accidentally forget to return a digital resource!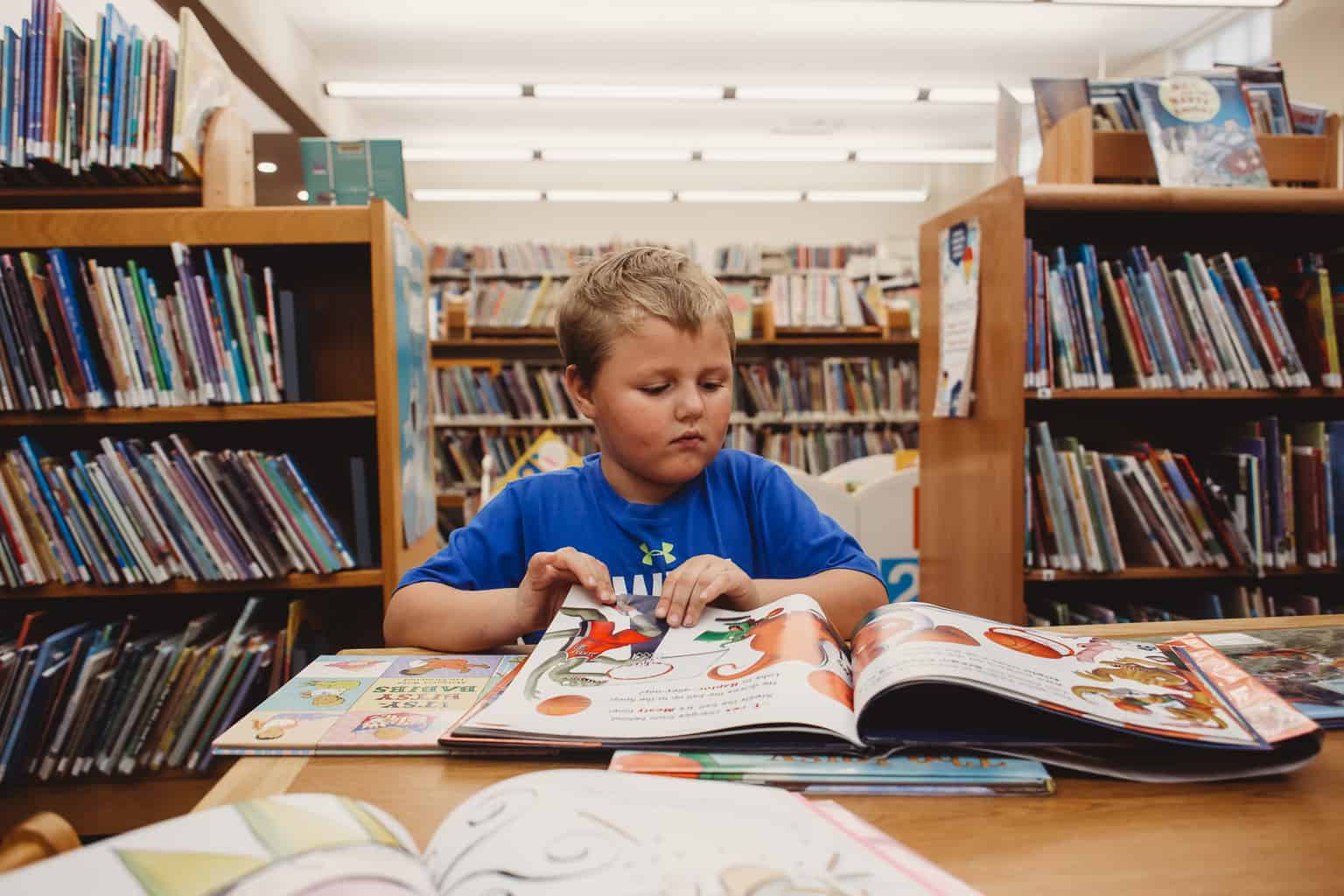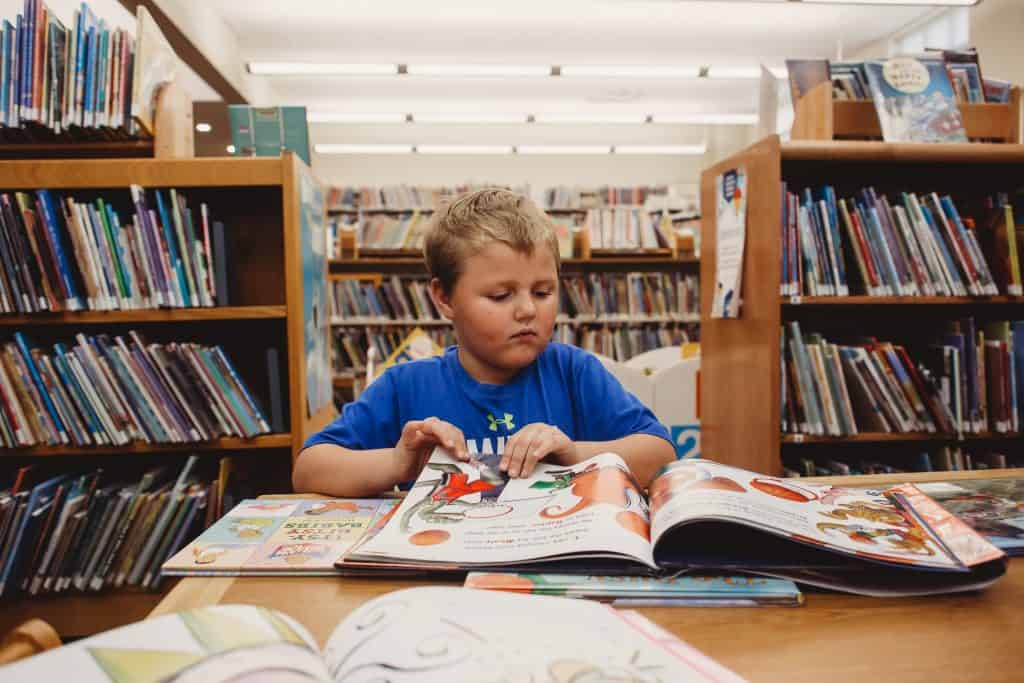 5. Attend the Library Programs Offered
Look at the events and activities calendar for your library. You might be surprised at everything they offer families. We're not just talking about toddler story time. Most libraries also have a lot of awesome programs for older kids too!
These are some of the programs offered at my local library:
Lego Club
STEAM Kids
Story Time
Kid Friendly Movie
Art Class
Chess Club
Seed Library
Gaming Club
D&D
And Special Events
And did I mention that all of that is FREE?! We LOVE going to our library for all of these amazing programs. Your library will probably have some great ones too.
Related: 5 Secrets to a Magical Homeschool
6. Keep All Library Books Together
Once you have your library books at your house you need to have a designated place for them, otherwise they will get lost or mixed in with the books you own. No one wants to have to hunt down a book by searching the house right when you need to return it.
You could get a nice basket to put all your library books in or have a designated shelf for them.
7. Go to the Library Regularly
Going to the library regularly prevents you from forgetting to return books! I suggest going once a week and have it coincide with one of the programs offered so you are using your time in the best way. Keeping this habit will help you fully utilize your library and your kids will have a regular FREE weekly activity!
Library Tips for Homeschoolers
Following these 7 library tips for homeschoolers will allow you to get the most out of your library membership! Make the library an integral part of your homeschool curriculum. You will save money and get plugged in to your community!
Read Next:
Pin It & Share!