Wife. Educator. Household Manager. Playmate. Activity Supervisor. As a busy homeschool mom, you wear many hats. This list could go on and on. With so much to do, it can be hard to find time for yourself. Self-care for homeschool moms is vitally important because you are important.
Self-care is not about serving your family. Your goals in self-care should be selfish, otherwise self-care becomes just another chore to do for someone else. It is about you & only you. You deserve to be able to take care of yourself.
Let's shift this mindset now, so that going forward you can approach self-care from a healthy place.
Something to remember: you are not a cup. It is not your job to fill yourself up and pour yourself out for your family. I'll say it again. You. Are. Not. A. Cup. There is no reason to "empty" yourself for anyone.
Self-care is for yourself!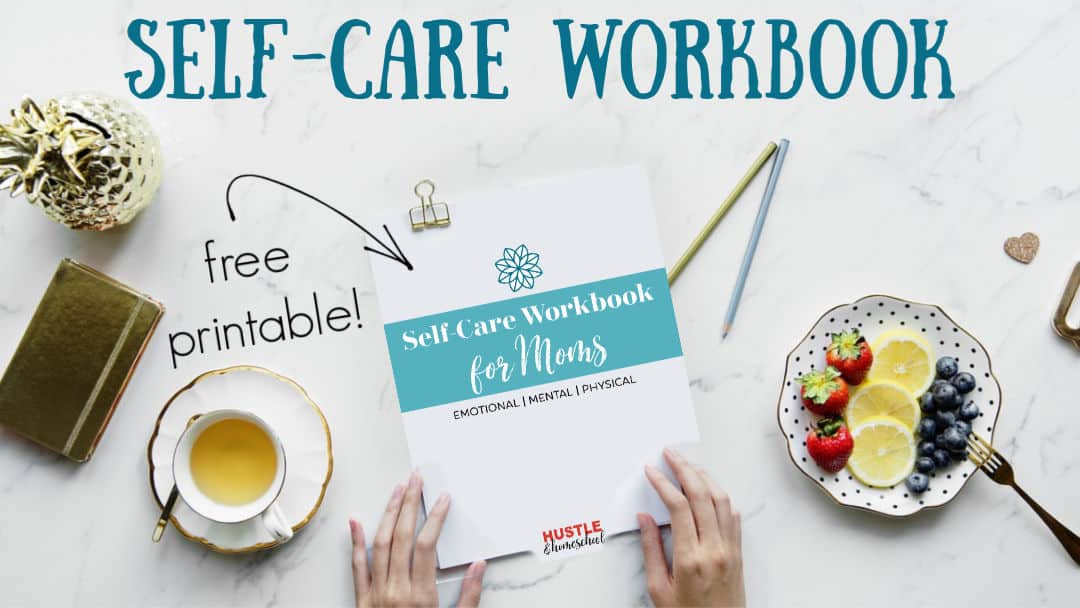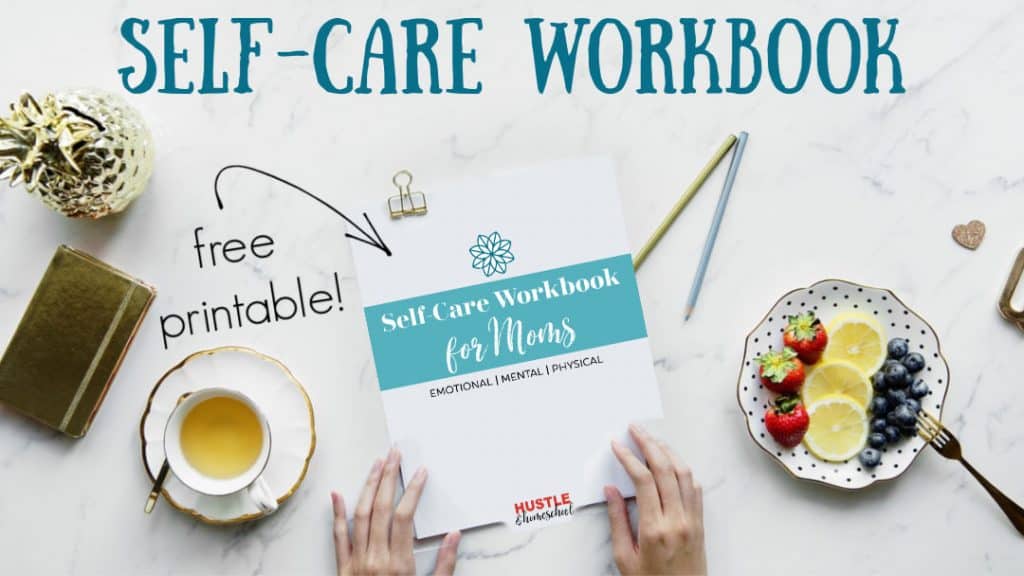 3 Steps to Self-Care for Homeschool Moms
Now it's time to figure out what to do to practice self care. You will need to identify your emotional, mental, and physical wants & needs.
STEP 1: Identify Your Emotional Needs & Wants
This should be the first place you focus on for practicing self-care. Your emotional needs and wants are unique to you and are highly dependent on your personality. I can't really tell you what you should be doing, but here are some questions to ask to identify your wants & needs:
Do you feel isolated and desire more time with friends? Or do you feel overstimulated and need more time alone? Perhaps you need both!
I have personally found that I need time alone everyday to feel like myself and be happy. When my babies have been young, I've gotten this time early in the morning with a hot cup of coffee and a quiet house while everyone else slept. Now that all of our boys are sleeping on their own, my husband Steve puts them to bed every night, and I get a full hour by myself. It's wonderful and exactly what I need.
If you need more time out with friends or more time with your partner, make it happen. Have playdates, hire a babysitter, do what you need to do to get that social time in.
Some other things you might find helpful for your emotional self-care:
Drink Your Coffee Hot (unless you prefer it iced of course!)
Meditate (I use the Calm App)
Journal
Get Creative
Listen to Music
Read
STEP 2: Identify Your Mental Needs & Wants
What can you do to nourish yourself mentally? As a homeschool mom, you are regularly teaching your children new things, but what about you? Think about what you might like to learn about or continue studying.
Things you can do for mental self-care:
Take a Class
Pick up a Hobby
Start a Business
Read a Book
Watch a Documentary
I have found so much joy in taking classes online, continuing to grow as a photographer, and writing on this blog. I also love learning about things through documentaries, podcasts, and books. We have access to so many amazing learning opportunities, you just have to find something that you're excited about and start doing it regularly!
STEP 3: Identify Your Physical Needs & Wants
Don't worry, this isn't all about working out! And you don't need to do it all. Do something physical that you will enjoy.
Here are some suggestions:
Health & Fitness

Work Out
Go for a Run
Join a Gym
Go for a Walk
Go Swimming

Pampering

Do your Nails
Get a Haircut or Color
Have a Spa Day
Take a Long Luxurious Bath

Getting Out & Have Fun

Go to the Mountains
Take a Day Trip
Go to the Park
A day at the Beach

Have Sex
If you're not sure where to start with physical self-care, just start testing some things out to see if you enjoy them!
Frequency of Self-Care for Homeschool Moms
You need to take care of yourself every day. Figure out what you want and need most and make a plan. Tell your partner what you need them to do in order for you to be able to practice self-care.
Self-Care for homeschool moms can be so difficult to fit in, but it is worth it! You will be happier and healthier all around if you take time for yourself. And remember, this isn't about other people. This is about YOU!
Was this helpful? Pin it & Share!