Including Nature Study in Your Homeschool
Nature study is a subject that many homeschoolers incorporate into their curriculum, and for good reason! Nature study gets kids out of the classroom to explore nature firsthand. Today we are going to talk about nature study as an educational tool and how you can get started with it at home.
This post contains affiliate links. If you make a purchase after clicking a link, I will earn a commission. Disclosure policy
What is nature study?
Nature study is nature exploration as a hands-on way to learn. It can include anything from hiking on the weekends, collecting leaves and flowers during hikes or nature walks, working in your vegetable garden with children, taking bug walks around the neighborhood (or even inside!), mapping and exploring streams near you, or visiting state parks nearby!
Nature study can be done in a variety of ways, and some nature studies are more hands-on than others. The best part about nature study is that there's no wrong way to do it! It just means getting outside and exploring nature with your kids.
Why should you do nature study with kids?
There are many benefits to nature study. Getting into nature is a wonderful way of teaching kids about the outdoors and our natural world. Nature can also help children develop their interest in science, which will hopefully lead them into careers that they love! In addition, nature is an opportunity for homeschoolers to teach important survival skills such as map skills, nature identification, and safety skills.
What supplies do you need to start nature study?
This is the fun part; you can make nature study as simple or complex as your family wants it! Some parents might just want children to enjoy playing outside in their backyard on a nice day while other homeschoolers might plan an elaborate nature walk around the neighborhood with a nature scavenger hunt. Whatever your family desires, nature study can be as simple or complex as you want it to be!
You can use field guides as tools to identify different plants or animals that you find in the wild. If your child wants to keep a nature journal, they may also need paper and pencils to write about what they find.
Suggested Supplies:
Nature Journal – This is a great way to keep track of all of your nature studies. I highly suggest using our Seasonal Observations Journal. It has a page for each week of the year.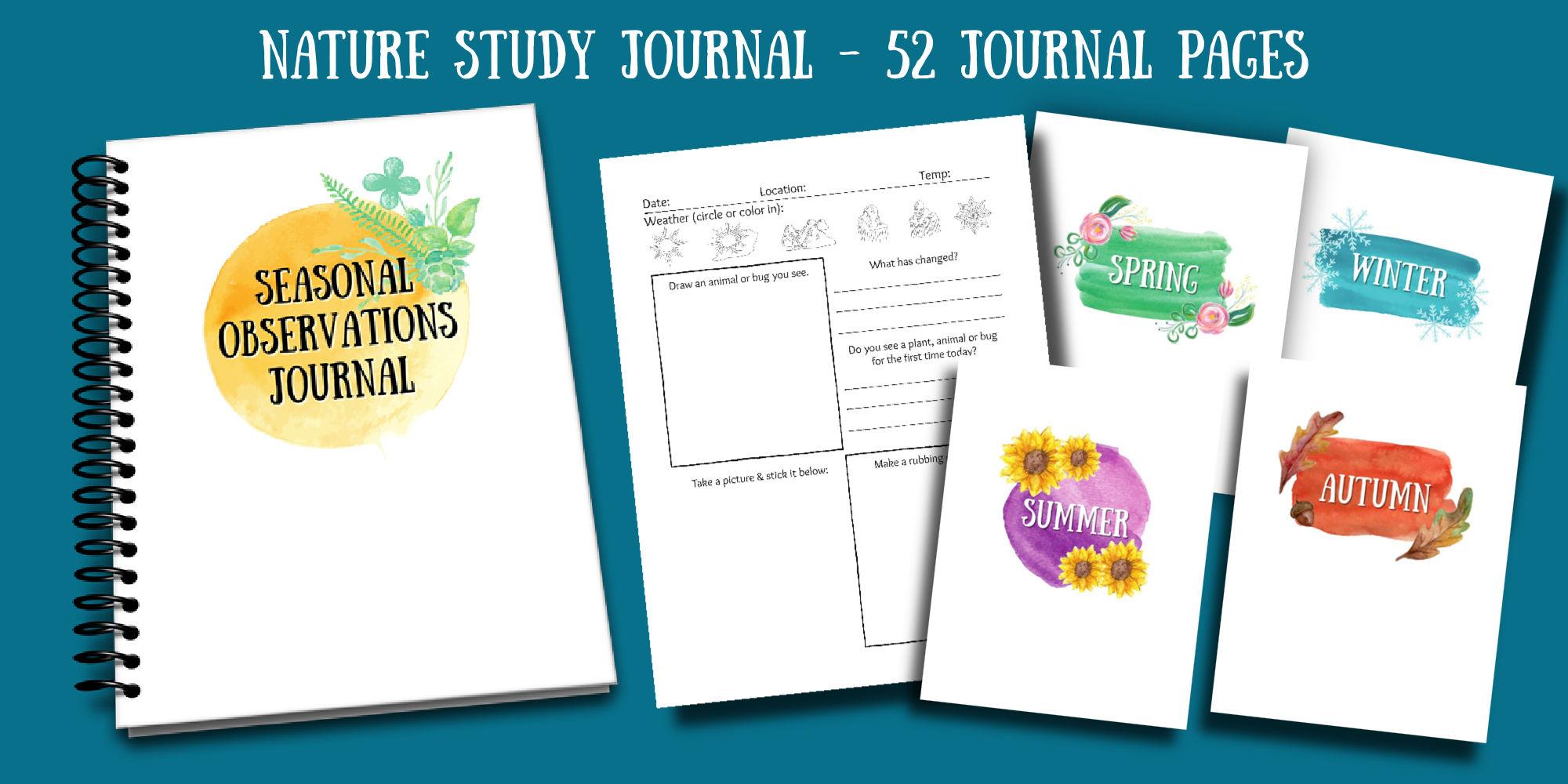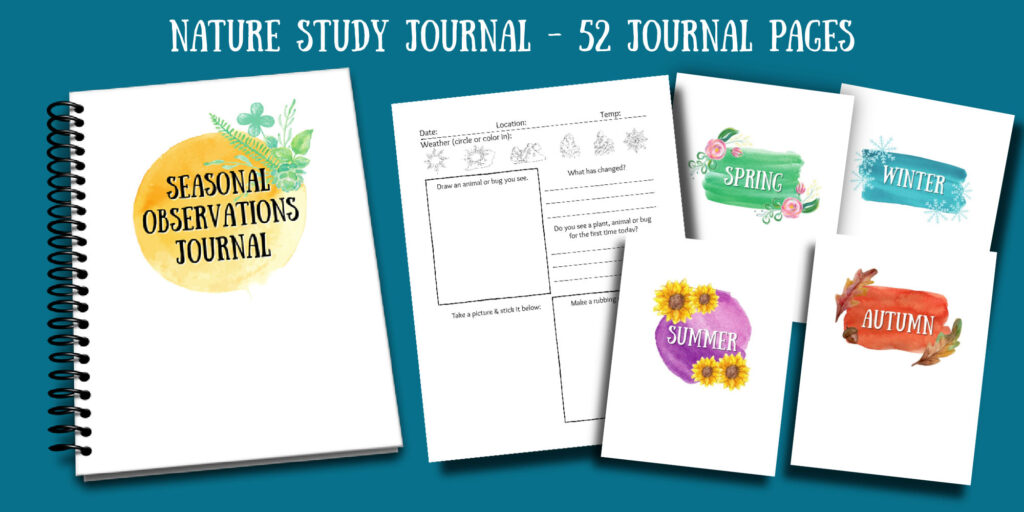 I also highly recommend the book How to Teach Nature Journaling for the homeschooling parent. This guide will help you learn more about nature journaling and give you the tools you need to teach your kids how to keep a nature journal.
Art Supplies – If you plan on drawing or painting in your nature journal, you will need to have art supplies with you. Typically sketching pencils, colored pencils, or watercolor are the top choices for nature journaling.
Camera – Taking pictures can be a great addition to a nature study for kids. They can simply use the camera on a cellphone, a digital camera, or a quick-develop film camera. You can also get a pocket-size printer to quickly print pictures from your cell phone too!
Field Guides – These are a great way to identify plants and animals you encounter in your nature exploration. Some great field guides:
Flower Press – This can be a great way to keep flowers you find in your nature study and then use them in crafts.
What should you wear?
Wear comfortable clothing that is appropriate for the activity (hiking boots or sneakers if hiking, sensible shoes for nature walks, etc) and the time of year.
How to do Nature Study in All Weather
Nature study isn't just for the summer months; nature can be studied year-round and in all different types of weather. Hikes are a great way to explore nature during any season – but for winter hikes you might want more layers or even some snow gear like gloves, scarf, hat, etc! You can also visit indoor nature centers to explore their plant life!
You should always check the weather before heading out and make sure that conditions are safe.
Resources for Nature Study:
Here are some books that might help homeschoolers get started on nature study:
Books
Games
Some days you might just not be able to get outside. Maybe it's too cold, too hot, or it's storming. That's the perfect time to pull out some nature-themed games!
Do Nature Study in Your Homeschool
Nature study is a great way to get children interested in nature and science, make them aware of the natural world around us, and teach them about nature's beauty. Homeschoolers can incorporate nature study into their homeschooling curriculum by doing it at home or going on nature walks with other homeschool families. You don't need too many supplies to get started. Just a nature journal, pencil, and field guides. Grab some of the books above to add to your nature study and outdoor exploration in your homeschool.
Read Next: Secular Science Curriculum for Homeschoolers